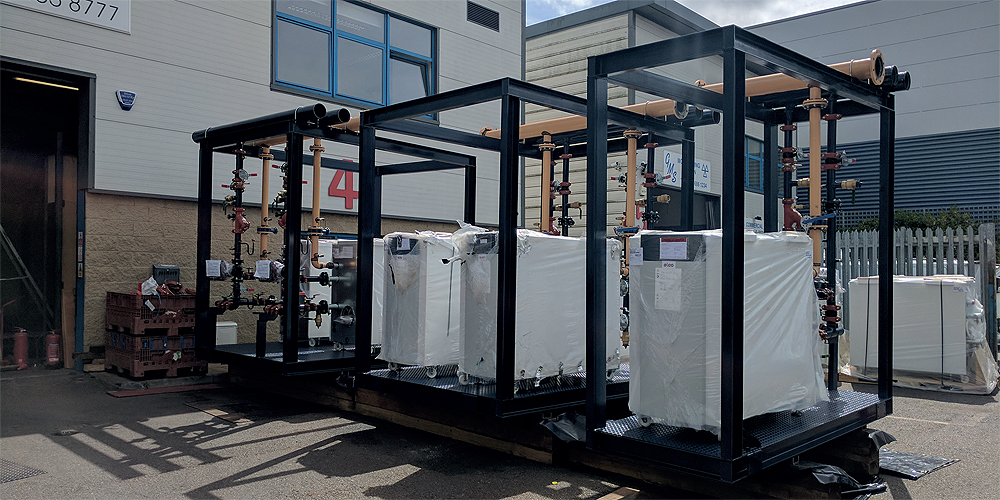 The price is right
Working for a range of prominent clients on both commercial and residential projects in and around London, Price Building Services is a mechanical services specialist whose work is based on excellence and exacting standards
Established over 30 years ago – initially as a plumbing and pipework focused business – Price Building Services is a mechanical services company, based in Greater London, and with a long and successful record of trading within the construction industry. Today, the core of its business centres around mechanical building installations, but it also carries out a significant volume of smaller mechanical and electrical (M&E) combined packages, maintenance packages, domestic refurbishments, and building fabric works for its portfolio of clients. These clients typically operate themselves within the construction sector throughout London and nationwide.
"Over the years that we have been operational, we have developed an excellent level of knowledge and understanding of mechanical building installations, systems and associated services,"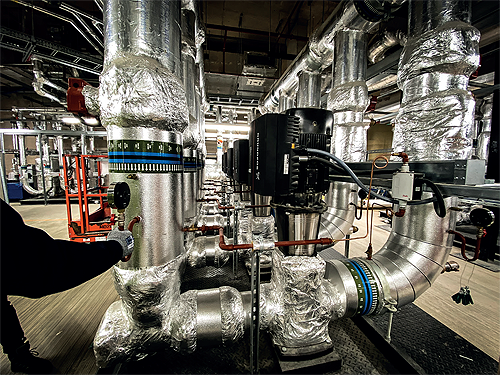 explains Fraser Jones, Price Building Services' Operations Director. "We take huge pride in the quality of the work that we do, and in the strong relationships that we have built with our various clients. It is these values that continue to serve us so well."
Looking a bit more closely at its operations, Price Building Services divides its offering into two segments, Services and Trades, with the former covering the construction of Major Projects, and Planned and Reactive Maintenance.
The business' Major Projects Services are supplied to clients via dedicated and highly trained teams that are familiar with commercial pressures and time constraints, and the need to ensure that projects are delivered in line with the programme and budget. The teams work hard to achieve the desired end results whether they are a major project, M&E design and fit-out, minor works or major refurbishment to meet all M&E and construction requirements.
On the Planned Maintenance side, its experienced teams will design an inspection and maintenance schedule to ensure that a client's property is looked after and stays in the required condition throughout the years.
The Reactive Maintenance team is specially trained and equipped to deal with requirements as a call out service or emergency response. Price Building Services specialises in providing rapid reaction to emergency situations such as fire and flood damage and any resultant damage, gas leaks. Furthermore, many clients combine Planned Maintenance with this reactive call out facility, ensuring a total property service is achieved.
Company organisation
Furthermore, Price Building Services is also highly experienced in all types of general building work, installations, repairs and refurbishments, and can carry out works from small repairs to large projects.
Privately owned, Price Building Services organises and carries out this significant range of services from its head office and fabrication facility in Croydon, Surrey. The business began life as an operation working out of several garages, but has since grown to accommodate two purpose-built pre-fabrication units, which the company intends to extend into a third building during the first half of 2021.
Across its operations, the company directly employs over 100 operatives and 30 management staff, and also boasts a number of regular and specialist sub-contract staff. Fraser explained how these have been organised to supply the vast array of services that were detailed above. "As we have expanded our reach and service offering, so too have we formed various dedicated teams to deliver various offerings to our clients," he said. "These include a team focused on thermal installation works, a team that is fully skilled in Building Information Modelling (BIM) and works with our clients to take their ideas, map them out and push them in the right direction, and we have also recently taken on several design engineers. These individuals, along with our Design Manager, come from a consultancy background and will help to drive our mechanical electrical offering."
Among the many prominent clients that Price Building Services is proud to work with, names include the likes of Berkeley Homes, Sir Robert McAlpine, Mace, and BAM. The company is also blessed with having delivered to a wide range of landmark projects – each of differing levels of complexity – over the years. "The first major project that we took on from a mechanical services perspective was our work on the American Embassy building in London in 2015," Fraser reveals. "This was a particularly challenging project, not least of all due to the security constraints that were involved in working on such an important building. Fortunately, we have had experience of working on such sensitive locations through our installation work over the years on buildings such as the Ministry of Defence's Whitehall HQ. It also required a lot of understanding of American technology and infrastructure, which we had to make work with our UK-designed systems, however it was a major success for us and helped to make Price Building Services stand out.
"Another stand-out undertaking from the last several years has been our contribution to the development of the Tottenham Hotspur Stadium in north London. The challenge of bringing this state-of-the-art, 62,000 seater stadium to life was well documented, but we helped in realising it by providing numerous mechanical services, and it resulted in a hugely rewarding job for us."
Valued staff
Throughout its journey from being a plumbing and pipework installer to a mechanical contractor, the company has maintained excellent retention rates amongst its employees and its management team. Fraser himself has been with Price Building Services for some 18 years now, and is as well placed as anyone to explain why people who join the company often do so for the long haul. "Throughout the company, you will find that our people really buy into the business and what we do on a daily basis," he states. "The senior management team have always shown their readiness and willingness to look after everyone who is a part of the company, and in turn that makes everyone feel part of a larger team.
"No one individual here is made to feel above or below anyone else, which is good characteristic to have, and the company has retained an ethos built around everyone pitching in to help one another out, which it has had in place since its earliest days. There is also a clear collective pride in the work we carry out together, and that is reflected in the results that we deliver time and time again for our clients."
Apprenticeship scheme
Facilitating personal development and growth is another key facet of the company's culture, with apprenticeships being an area of significant importance to Price Building Services. "At any one time, we have anywhere between 30 and 40 apprentices on our books," Fraser reveals. "Every single one of these apprentices – many of whom are coming to us straight from finishing school – is welcomed into the business, where they meet with Roy Price the Managing Director, Bob Davies, the Finance Director and myself. From there, we give them the training, tools and support to
experience work either within our facilities or onsite, whilst also attending college or other education. We train our apprentices to the same high standards that we expect of all of our employees, and that works extremely well in supporting their development as they get started within our industry."
The efforts of all of its people – apprentices to employees and through to senior management – also helped Price Building Services through the unprecedented year that was 2020. "When the first Covid-19 lockdown began in March of last year, we had to very rapidly work out how best to respond to the challenges that this presented," Fraser says. "We quickly got our office-based staff set up to work from home, providing them with the necessary equipment to do their jobs. We then turned our focus to making sure that our people onsite were properly protected and could continue working in a safe and secure manner, and this meant purchasing PPE, masks, screens and the like. To an individual, our people quickly embraced these new ways of working and this helped the company no end."
Investment & expansion
Over the course of the last 12 months or so, the company's workload has continued to build up. "Our work with Berkeley Homes, for example, has continued, with one project in particularly involving work on 635 high-end buyer residential units. Similarly, our efforts in tandem with Sir Robert McAlpine continue to progress," Fraser details. "In 2018, we also successful tendered for work on the multi-billion-pound Battersea Power Station Regeneration Project, which represents a huge scheme for us. That work continued through 2020, and will do so during 2021 as Phase 3a moves forward to completion.
"Our management team is also committed to ongoing investment in the business. For example, we have a new office in Victoria that we will be opening in the coming weeks, and we have the aforementioned plans to expand our fabrication site in the works too. We believe that the conditions in the marketplace are such that there are plenty of opportunities for Price Building Services out there, it is just important that we remain able to adapt to the environment around us as it evolves and to respond to client demand as it arises."
Whilst the company has plenty of work ahead of it, it is all too aware that in must not take its foot off the pedal as it looks to fill its order books for the second half of this year and into 2022. "If we can maintain stability across the company over the coming months, then there is no reason why we cannot also bring with that a degree of further growth as well," Fraser says. "It is important to note, however, that as business we have never simply chased turnover and it is not something we will do going forward. Rather, if clients want us to work with them that is great, and we will ensure that we do so at the right price and to the high levels of quality and professionalism that we are known for.
Price Building Services
www.pricebuilding.com
Services: Mechanical services, installations, maintenance and domestic refurbishments