Fast becoming one of the world's leading ceramics manufacturers, RAK Ceramics continues to innovate and invest in order to deliver to a range of iconic projects across the globe
Solid innovation, solid performance
Fast becoming one of the world's leading ceramics manufacturers, RAK Ceramics continues to innovate and invest in order to deliver to a range of iconic projects across the globe
With an annual production capacity of 110 million square metres of tiles, five million pieces of sanitaryware, 600,000 faucets and 24 million units of porcelain tableware it is clear to see that high volume, large scale production is a particular success for RAK Ceramics. Put into context, the company achieves this with 14 state-of-the-art manufacturing plants in the UAE, plus additional facilities in India, Bangladesh and Iran. This allows it to supply through a distribution network to countries all over the world and, in 2014, turnover sales worth around one billion US dollars.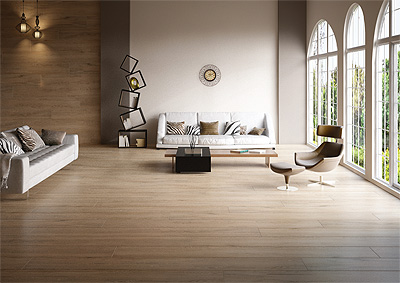 Founded in 1989 by H.H. Sheikh Saud Bin Saqr Al Qasimi, member of the Supreme Council and Ruler of Ras Al Khaimah in the UAE, the company has grown rapidly, supplying to an extensive portfolio of high profile and iconic projects around the world. Included amongst these are the Burj Al Arab, Ferrari World, Wembley Stadium, The O2 Arena and Atlantis on The Palm, as well as multiple airports, showrooms, residential developments and shopping malls. It also occupies a significant market within the hospitality industry, selling 24 million products a year to clients in over 135 countries with names such as J.W. Marriott, Hilton, Hyatt and Sheraton featuring amongst a list of star-rated hotels that exceeds 15,000 in number.
However, whilst these facts may indicate how RAK Ceramics is able to occupy the market as one of the largest and leading manufacturers in the world, it falls short of representing the scale of the company's overarching ambition and operational excellence. "We are known for our wide product range and ability to produce bespoke ranges for both small and large scale projects, enabling our clients to bring their ideas to life," explains Group CEO, Abdallah Massaad.
As Abdallah highlights, at the heart of the company's philosophy is its approach to innovation, both into its technical capabilities and, in turn, its product offering. "We have always invested heavily into research, development and the latest technologies to ensure that we remain at the cutting edge of ceramics production globally," he says. "Our innovative approach has made us one of the largest players in the field, evolving from being a manufacturer of functional ceramics products to becoming a comprehensive producer of quality lifestyle solutions. It is this commitment to innovation that has been fundamental to our success and something I plan to continue as part of our long term strategy."
In recent years RAK has been awarded a number of accolades recognising this approach to leading the industry regarding innovation. In 2015 it achieved Superbrand status for the seventh year running, at the International Business Stevie Awards of the same year it won silver for the 'Most Innovative Company', and at the World Branding Awards, 'Brand of the Year.' Realising this in terms of its product portfolio, the company has recently become the first manufacturer in the GCC to introduce SACMI Continua+ technology enabling it to produce large format porcelain surfaces such as the Maximus Mega Slab, a gigantic 135x305cm super sized slab. "This is our most versatile product yet and will allow the company to compete in new markets," Abdallah notes.
"Other innovations we have invested in include Luminous, our glow in the dark series – a technology which unlocks the potential for a wide range of applications – and Antimicrobial – a hygienic, easy to clean tile especially suited for use in schools, healthcare facilities and the hospitality industry."
Illustrating a similar level of focus within its production facilities, all of RAK's plants are equipped with state-of-the-art high pressure casting machines and robotic spraying technology, allowing it to produce high quality pieces with a consistently impeccable finish. "This investment into new technology also means that we are able to constantly produce quality products on a large scale," Abdallah says. "Over the next few years we are expecting major improvements and innovations in our corporate and production strategies and will be focusing on improving profitability and increasing capacity in our highest margin sanitaryware business. Production capacity is set to increase in India by 52 per cent, Bangladesh by 25 per cent and the UAE by 22 per cent."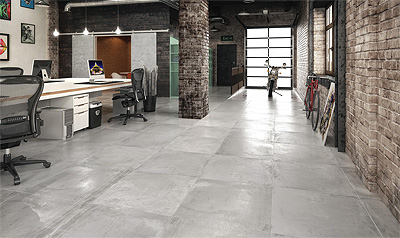 Such targeted production growth comes in response to strong positivity across the global market. Abdallah quotes a research report by Frost and Sullivan, in which it is forecasted that the ceramics market will be worth over $125 billion by 2020. This amounts to 21.8 billion square metres of product compared with 12.3 billion square metres in 2013. "On top of this, construction growth in BRICS countries (Brazil, Russia, India, China and South Africa), where there is increased spending on infrastructure improvement, is expected to contribute to demand for residential and commercial structures, significantly boosting the market," he says.
Despite this positivity, however, he remains aware of the impact that some challenges, like falling oil prices, could have on the global economy and is keen to continue developing the company's Value Creation Plan – a strategy to exit non-core and expand core businesses. "This plan helps to unlock value across the business, and in line with increasing margins and enhancing production operations, is key to becoming more profitable," Abdallah concludes.
"In the long term, our vision is to continue building a well respected global organisation. Internally this means fostering a culture committed to our vision of becoming the world's leading ceramics lifestyle solutions provider by utilising our expertise and focusing on our core markets where we are strong. Over the years we have applied this expertise in some of the most prestigious and innovative projects around the world, and we aim to continue pushing the boundaries in new and exciting projects as we move forward."
RAK Ceramics
Services: One of the world's largest ceramics manufacturers