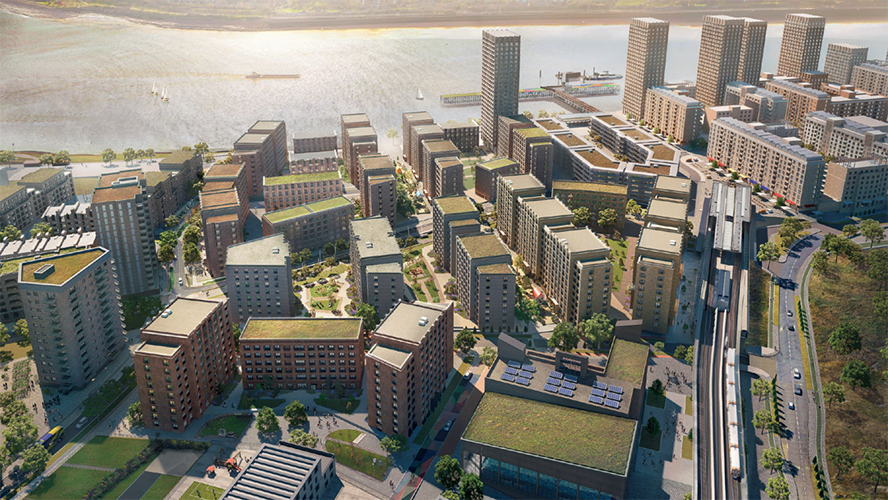 Barking Riverside Limited (BRL), the joint venture between L&Q and the Mayor of London spearheading Barking Riverside, has appointed Barhale to install a new foul water pumping station at the terminus, which is currently being built as part of the £260m extension of the Gospel Oak to Barking Overground Line. BRL is the mixed-use development that will regenerate the 443 acre brownfield site of the former Barking Power Station.
Barhale will enter a three month design phase with design partner Nicholas O'Dwyer before the main construction work commences in May 2022. The programme will also include laying a linking length of foul sewer to a new rising main and the drainage within the pump station to connect the incoming sewer to the inlet chamber and to a new emergency storage.
A key consideration is overcoming the challenging ground conditions, predominantly tidal alluvium, presented by the location alongside the River Thames.
Barhale's Daniel Meadowcroft, regional manager, explained that the team's approach will see the originally-specified, shallower-laid, large diameter pipes replaced by a storage tank to provide a firmer foundation and minimise the risk of settlement.