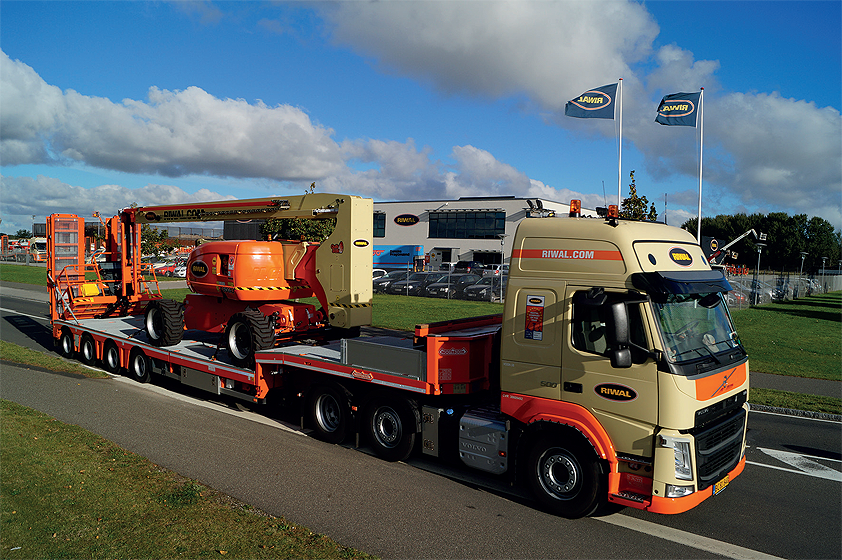 Reaching new heights
Riwal's mission is simple, and that is to supply its customers with the right aerial work platform and ensure maximum uptime so that projects can be completed efficiently and effectively
Pedro Torres puts it as accurately and succinctly as possible when he describes Riwal as being a true specialist when it comes to the rental and sales of aerial working equipment. As Chief Executive Officer, it is Pedro's responsibility – and pleasure – to lead what is a dynamic, customer focused, powered access provider, committed to delivering the best possible experience for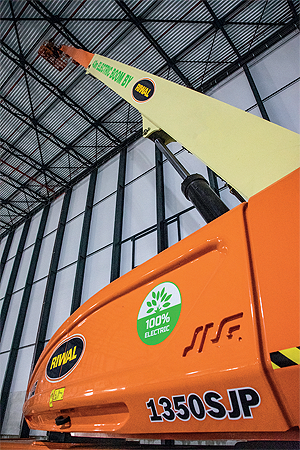 anyone using its services.
The history of the business dates back to the late 1960s, as the Dutch-based division of British crane rental firm Richards & Wallington. Two decades later, the firm added aerial work platforms to its portfolio under the abbreviated name of Riwal and became the official dealer of JLG Industries in the Netherlands in 1995. Then, in 2001, it took its first international steps, and almost two decades down the line it now has depot operations in 16 countries, including several European nations, Kazakhstan, India, and in the Middle East.
Today, Riwal boasts a fleet of approximately 20,000 units, with its rental fleet consisting of scissor lifts, telehandlers, articulating boom lifts, telescopic boom lifts and spider lifts from leading manufacturers such as JLG, Genie, Holland Lift, Skyjack, Magni and more. While such a depth of available equipment is indeed a massive strong suit, what Pedro believes really sets Riwal apart is the level of service it provides.
"As a business, we strive to find ways to improve ourselves and our ability to better serve our customers each and every day," he enthuses. "We always look to act with urgency, working to identify solutions to our customers' needs, all while ensuring safe, on-time delivery and that we can guarantee the maximum uptime of any Riwal machine."
This culture of self-improvement has also resulted in the principles of safety, responsibility, integrity, engagement and teamwork becoming pillars that guide Riwal's growth. The group calls this 'The Riwal Way'. "This is a Lean-inspired program that we have created to standardise our operations across every element of our business," Pedro explains. "It means that our customers have the peace of mind that they will receive the same quality products and service with each transaction, no matter what part of Riwal that they are working with."
Customer portal & app
Riwal's determination to better itself can also be observed in the numerous innovative solutions and tools that it has developed in recent years to support its customers. One of the most important of these has been its My Riwal customer portal and app. "An in-house creation, My Riwal allows customers to view their entire rental history online, to book additional machines online or off-rent a machine," Pedro continues. "It also allows for the review of all Riwal key performance indicators such as on-time delivery performance and breakdown resolution time. Telematics are also integrated into the portal, letting users see data about how often a machine is used, view the exact location of every unit, and allows them to set up alerts to off-rent machines sitting idle for a specific amount of time. Through My Riwal, we can provide data on the fuel consumption and CO2 emissions of diesel and electric equipment in use as well."
An especially exciting addition to the My Riwal app came in April 2019, when a new augmented reality (AR) feature was included to integrate images of aerial platforms with real-life site settings. By using a mobile phone camera, customers are able to view a 3D model of a particular platform that they are interested in renting, projected onto a real environment. This feature allows customers to see if a specific aerial work platform fits onto their respective worksites, and if the working height is sufficient for a certain task. Three-dimensional images of the machines can be moved vertically and horizontally, with screenshots able to be shared with remote decision-makers and amongst groups.
Technological solution
Riwal has similarly embraced the use of virtual reality (VR), with its customers able to hire VR simulators to enhance the impact and effectiveness of working at height training programs. The simulators, which come with a working basket for operators to stand in and a control panel with joysticks and switches that mimic those on real machines, are used to help design the safest method for completing projects without putting operators or equipment at risk. "To date," Pedro adds, "we have trained more than 2000 people on our VR simulators. This training can be delivered either at one of Riwal's sites, or the simulator can be transported to a customers' premises should that be requested."
Further advances made by the group that continue to facilitate its growth include the offering of a free, online library of Building Information Modelling (BIM) machine models from its fleet, and the increasing rate in which it is converting its fleet from diesel propulsion to 100 per cent electric.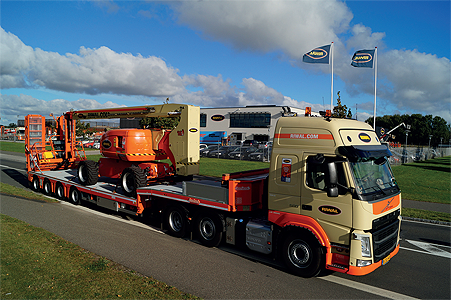 Focus on sustainability
In the case of the former, using BIM allows construction professionals to plan and manage projects with greater efficiency, and anticipate problems before they occur. "We have a full range of 3D models available, and the benefits of utilising these are considerable," Pedro states. "These include being able to choose the most suitable piece of machinery for the job, to more effectively plan where machines are needed onsite, achieve increased efficiencies and cost savings across large scale projects, and lower the failure risk by identifying work site problems – and solve them – before construction begins."
As alluded to above, electrification of the group's fleet is another big area of focus. Riwal has a strong focus on sustainability, and the company is working in many ways to reduce the environmental footprint of its activities and fleet. "We have invested heavily in the last several years, not only in acquiring 100 per cent electric machines, but also in converting existing diesel-fuelled units," Pedro adds. "The latter activity is something that is incredibly unique to Riwal, in that no other rental company in the world today is able to provide electric machines up to 43 meter working height. This is something that we have highlighted as presenting a big opportunity for the group, particularly as more of our machines are finding themselves being put to use in reduced or zero-emission environments, and we also see it as a hugely important contribution that we as a business can make towards a greener future."
Despite the successes the group has experienced in recent years – during which time Pedro estimates that Riwal has invested over €250 million in its fleet – the arrival of the Covid-19 pandemic had an understandable impact, requiring it to refocus its efforts on ensuring the wellbeing of its employees around the world. Calling upon the ethos promoted by 'The Riwal Way', the group was quickly able to create open lines of communication between its various global teams, and ensure that best practices could be easily shared in order to combat a rapidly changing situation.
With economies now emerging from the lockdowns and other restrictions placed on nations at the height of the pandemic, Riwal also finds itself plotting a course forward, and it is clear from speaking with Pedro that continued innovation will play a fundamental part in this. "Our long-term goal is, of course, to push forward in terms of revenues and profits, but for now we are definitely having to think strategically about what we want to achieve in the coming years. For now, we need to consolidate the situation that we find ourselves in by stabilising the group in what is now a different world.
"Once this has been achieved, we have every intention of going further with improving technologies such as BIM, the My Riwal portal, AR and VR, and we have other product development ideas in the pipeline as well that we are excited about."
Riwal Holding Group BV
www.riwal.com Services: Aerial work platform and telehandler rental and sales