Robertson Timber Engineering
Part of the Robertson Construction Group, Robertson Timber Engineering has been providing precision engineered timber frame solutions for more than 25 years
The wonders of wood
Part of the Robertson Construction Group, Robertson Timber Engineering has been providing precision engineered timber frame solutions for more than 25 years
As Barry Armstrong, technical sales manager, explained, the Robertson Group is comprised of several different divisions, including construction, property, facilities management, civil engineering, mechanical and electrical, and house building, and as such offers a multidisciplinary service to clients.
Focusing on the Timber Engineering side, Barry noted that the factory was originally created to feed timber and joinery solutions into the house building division of Robertson, but it soon expanded and evolved into a specialist in providing precision-engineered timber frame solutions for clients from a variety of sectors. "We are now one of the market leaders, and have a very strong brand and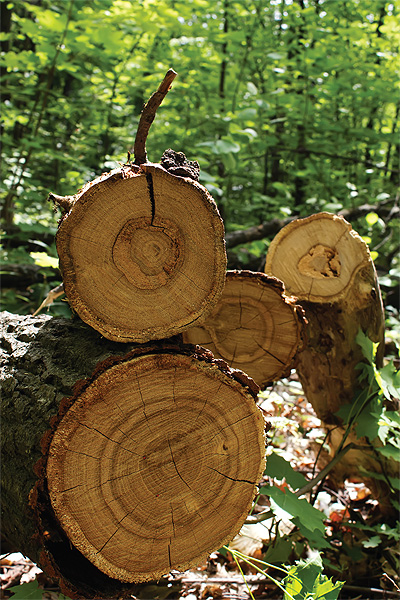 name within the industry," Barry confirmed. "We not only supply our own in-house products to our construction and house building divisions, but we also do a lot of work with external contractors, large construction companies and national house builders as well."
These blue-chip clients turn to Robertson Timber Engineering because its products offer a range of benefits, one of which is particularly topical at the moment, as Barry noted: "If you look at our competition in brick and block, there is a huge demand for materials and not enough capacity to handle it, so house builders are looking for alternatives to bricks. A lot of builders have also been forced to go down the route of timber frame due to the lack of bricklayers and labour available, and what we are finding is that once they have used our solutions, they embrace it and wonder why they didn't do it years ago.
"These clients can also now appreciate the further benefits of timber framed solutions, such as the fact they are made off-site, under controlled factory conditions, and are therefore extremely accurate and can be erected very quickly. They offer a very low CO2 footprint, better air tightness, better insulation, and there are lesser defects on a timber frame house as well.
"Our timber buildings also have the same life span of masonry buildings, but they have lower running costs over that time," he added. "So while there is still an element of reluctance in England about timber frames, especially when you compare it to the world market where 75 per cent of all houses are timber framed, I think it is a bit of a mind set and a fear of change, and with our superior products we are starting to transform this."
As Barry highlighted, many of the benefits of Robertson's timber solutions stem from the fact that they are created in a state-of-theart factory. "Our facilities utilise a lot of automation, and this saves both time and increases accuracy – in fact, our factory manager is a real stickler for quality and detail."
Robertson controls the process from sale to production, and the company is keen to partner with clients at the early design stage: "The earlier we are involved, the longer we have to plan out the job, iron out any problems and that makes everyone's life easier," said Barry. "Our process has been carefully created to ensure that our products are of the highest quality and our clients and installers frequently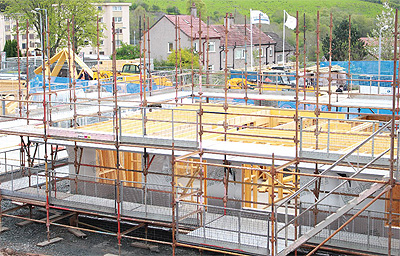 comment that they are the best in the industry."
Indeed, such has been the recent success of the products that the company is planning on extending its capacity, through the re-opening of another factory. Said Barry: "This was purpose-built by us around four years ago, but we had to cease production for a couple of years while the construction market recovered from the recession. It was a huge investment for us at the time and it is still one of the most state-of-the-art factories in the UK, featuring some very sophisticated equipment. It covers an area of around 40,000 sq ft and is located in a position that has excellent access to the motorway and distribution network. The reopening of this factory will bring numerous new jobs to the north east of England, so we anticipate our workforce significantly increasing from its current level of 42."
The impetus to re-open this factory has been partially based on the success Robertson Timber Engineering has seen in the hotels sector. "Over the last year or so we have worked on 14 or 15 hotels, for a range of clients," said Barry. "The advantage for these projects is our speed of build – for example a 100 bed hotel can be ready to accept guests in just six months from first putting a spade in the ground using our solutions, compared to nearly double that with traditional, masonry, steel or concrete techniques. We just supply the timber frame, and work in partnership with other companies on these projects."
Robertson Timber Engineering
Services: Engineering timber frame solutions