Rolloos Systems / Top Side Offshore Technology's workforce boasts the extensive experience needed to assist clients with any issue
Life through a lens
Rolloos Systems / Top Side Offshore Technology's workforce boasts the extensive experience needed to assist clients with any issue
Rolloos Systems / Top Side develops, sells and maintains CCTV camera systems, crane safe load indicator systems, weighing systems and control systems for every possible onshore and offshore application. In addition, the company has a large range of direct or indirect related products in its programme. Beside its own developed and manufactured systems, the company is also an authorised dealer for other brands of related products, which are all manufactured to Rolloos / Top Side high quality standards.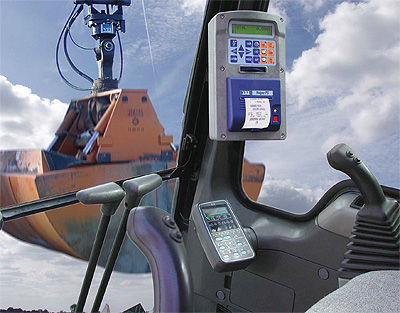 The organisation's technical department is fully trained and equipped to install, maintain and service the company's systems all over the world. The company provides a local approach to its clients through its group of agents situated in several strategic locations around the world. As a result, Rolloos / Top Side can help and advise its customers with its standard systems, and in addition supply and manufacture systems to exact specific applications.
Throughout the years Rolloos / Top Side safe load indicator solutions have added extra value to companies working with offshore, overhead, harbour and portal cranes, such as oil companies, shipyards and steel companies. These solutions measure the hook load of cranes through load cells. A load cell is an electronic device that is used to convert a force into an electrical signal. The data from the load cells is then processed by a central processor unit (CPU), which displays the wanted information on a digital display in front of the crane driver. Data can also be stored and retrieved in case of an incident. Furthermore, the company offers simpler and mechanical systems, which are designed and tailored to meet and exceed the exact specifications of its clients.
Rolloos / Top Side also supplies and installs load moment indicators for excavators, which are approved by ABOMA and KEBOMA standards. These systems monitor all crane functions, including the shut down switches in case of an emergency. Motion Control Systems is another key product of Rolloos Systems / Top Side. These MCS systems are a vital tool for companies operating excavators, specifically in dredging projects. Sensors fitted on the machine in combination with GPS provide a detailed overview of the area where the machine is working.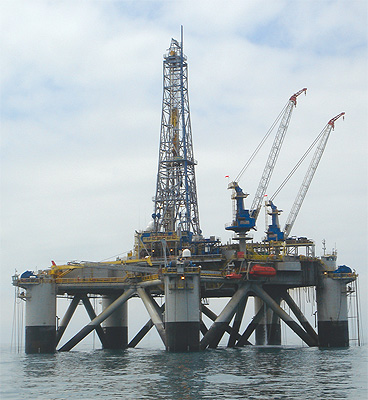 The company's VEI helper P5 dynamic indicative or approved weighing system is suitable for all types of wheel loaders present in the European market. The system allows operators to undertake a weighing cycle both quickly and efficiently. And, like the company's load indicator systems, data can easily be printed or transferred  digitally.
It is the development of high quality products like those highlighted above that has gained Rolloos Systems / Top Side an excellent reputation within a number of different areas, including the construction, offshore and onshore industries. In addition, with its own team of service engineers, the company can take care of the complete package – from design and development through to installation and maintenance. Furthermore, Rolloos / Top Side's internal engineers have extensive know-how and skills, which enables them to assist the company's clients no matter what the problem is. Another area the business is very strong in is the design and development of innovative CCTV systems. The demanding conditions of the offshore, onshore and construction sectors means CCTV equipment used has to be robust, water resistant and safe to use. Alongside this, customers also require reliability, efficiency and quality. In the past, developing robust and reliable machines often resulted in large equipment, which took up a significant amount of space. However, Rolloos / Top Side's solutions offer a perfect combination of all of these requirements.
The Campro Eex Rig CCTV system is a new design for viewing many different areas on a rig or platform. This explosion proof solution, includes cameras, which can pan, tilt, zoom or remain in a fixed position and this, in combination with its flat screen colour monitor, provides an extremely easy-to-operate system for Rolloos / Top Side's clients.
The company also provides CCTV for use on derricks and cranes. Developed in partnership with Orlaco, a specialist camera manufacturer, this unique solution enables drivers to work more efficiently and safely by increasing visibility. The Rolloos/Orlaco camera is water resistant and provided with a  heated lens, which enables it to be operational in any weather condition. Furthermore, its hardened lens protects the camera against scratches. The 72x zoom with auto focus allows operators to view the load in great detail, and activating a special feature can enhance poor lighting conditions.
For even more demanding conditions where it is not possible to install a cable, Rolloos/Orlaco also offers a wireless camera system. This explosion proof compact solution can even be installed inside a tool to give the operator and extra pair of eyes. The system also boasts high resolution images, a transmitter to receiver distance of approximately 50 metres and an optional battery power system.
By continually meeting and exceeding the needs of its customers, and through the development of strategic partnerships, Rolloos Systems / Top Side has become one of the leading players in the industrial control systems market. The company's solutions enable its clients to work more efficiently, whilst improving safety standards and visibility. The business can also tailor any standard solution to meet specific and challenging requirements. By offering this high quality service, a Rolloos solution is a credit to any industrial project. Looking to the future, the business plans to continue growing and developing its product range to ensure it remains at the forefront of the market.