The physical and mental health & safety effects of COVID-19 in construction. By Damon Culbert
Though the spread of the coronavirus through the UK hasn't prevented construction workers from continuing their work, the threat to people's lives is unsurprisingly causing alarm for many around the country. With the government advising construction workers to continue as best they can, it will be down to site managers and health and safety leaders to monitor sites and ensure the safety of all staff is as supported as possible.
However, as one of the few industries that are not able to continue work from home, the effect that working through this unprecedented event could have on the industry is considerable. What the COVID-19 pandemic is already showing is that health and safety on-site is highly valuable, all staff should maintain responsibility for the safety of others and that health and safety go beyond the physical. But will the sudden shift in public health awareness continue even after the coronavirus threat has receded?
How current H&S guidance is affecting sites
Though initially, it wasn't clear how construction workers were to be expected to maintain proper social distancing while at work, Public Health England (PHE) have updated their guidance on social distancing specifically for construction workers, helping managers to understand how best to protect their staff.
Some of the key points made by PHE:
Hand washing – one of the most important aspects of infection control, PHE advises that all staff wash their hands after sneezing or coughing, before and after eating, after using public transport and when they get home.
Keeping teams together – PHE also recommends 'cohorting', or keeping small groups together, such as vehicle groups, and reducing the number of workers coming into contact with each other.
Cleaning & ventilating enclosed machinery – enclosed machinery like diggers should be regularly cleaned, especially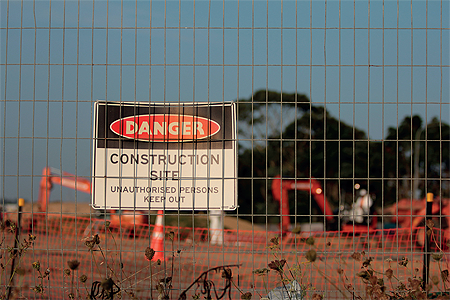 between users, and ventilated at all times to help reduce the risk of infection.
However, this guidance is still difficult to actually maintain, especially given the nature of the work. Regular hand washing can be difficult to maintain due to lack of facilities and the fact that workers' hands can be in contact with dirt all day. Additionally, some jobs are impossible to do while observing physical distancing measures, so staff will regularly find it impossible to follow these rules, thus increasing their chances of transmission. For construction workers, this may feel like an unnecessary choice between their own health and their work and could lead to further challenges to mental health on-site.
The importance of health & safety management on sites
Due to these new measures, coronavirus is highlighting the importance of health and safety management on sites. As an industry with a particularly dangerous workplace, construction workers need to be protected at all times but workers will no doubt be even more concerned right now. Strong management of physical distancing measures, as well as regular updates and advice about how individuals can protect their health, will be more valuable than ever.
While, for some, health and safety may not have felt like a daily concern at work, the indiscriminate threat from coronavirus is showing that health and safety measures are important for many aspects of working life and not just security against slips, trips and falls. Strong site management and leading by example will be vital during this period to maintain morale and the safety of all workers.
One of the biggest issues for traditional health and safety measures is employee buy-in, as many workers don't perceive the imminent threat to their health on-site. COVID-19 has changed this as staff are now aware of how safety measures will affect their health and are more readily willing to follow stricter safety procedures. This could be beneficial to health and safety in the future as workers now have a reference for the importance of safety precautions to better frame how they might be vulnerable at work.
Mental health in construction
In addition to the physical challenges COVID-19 has introduced to the construction industry, the virus and its influence on social and economic life could have knock-on effects on workers' mental health. As an industry that already faces disproportionate struggles with mental health issues, the considerable level of insecurity and anxiety, both globally and within construction, could make this far more difficult to manage.
Now, more than ever, leaders in construction must understand that mental health is part of our health and safety obligations to all staff and ensure there are policies and protections in place to support their teams. Whether this is through facilitating support or signposting staff to helpful resources, construction workers will need to look out for each other and this will need to start with management.
Though it may feel like the current coronavirus crisis should take precedent, the best strategy for the construction industry would be to deal with both of these crises simultaneously to best protect workers and ensure everybody comes out the other side safely.
The coronavirus pandemic will continue to influence our daily lives for the foreseeable future, with recent reports suggesting social distancing measures could be around until the end of the year. This is the most significant threat to our collective health in recent history and it will take considerable efforts to protect everyone as much as possible. For the construction industry, this will require focus to be directed at both the physical and mental health of all workers.
Damon Culbert works at SMAS Worksafe. SMAS Worksafe is a leading SSIP accreditation scheme supporting excellence in health & safety management for businesses in the construction, education and care industries.
For more information, please see https://smasltd.com/