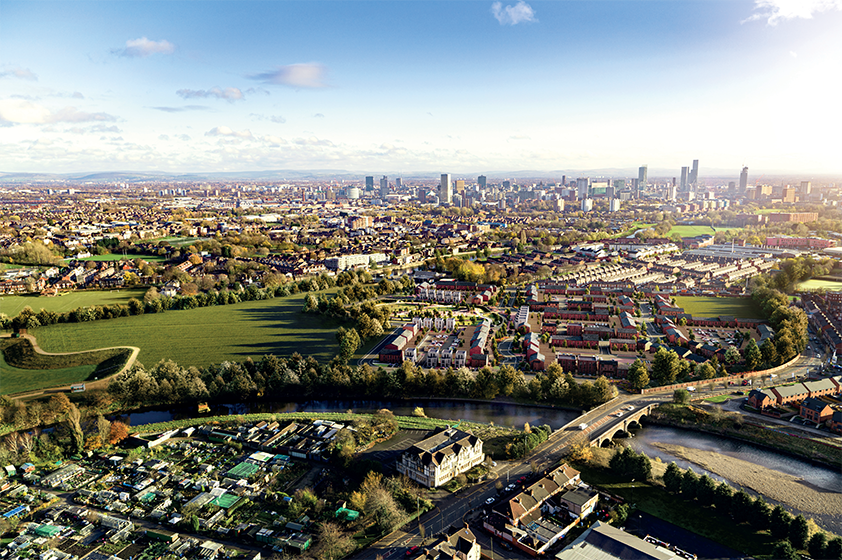 Committed to growth
As a nationwide property funder and developer for the UK, Salboy has a proven track record of delivering leading developments and first-class service without compromise
Salboy is a property company known for constructing quality projects that leave a positive impact on residents, investors, and the surrounding community. To date, the business has delivered over 2500 homes in the UK, and it continues to build residential accommodation of an exemplary standard.
"We started primarily as a development funder, however we've organically become developers in our own right, which led to the creation of a dedicated construction partner: Domis Construction," says Simon Ismail, MD.
Since its formation, Domis Construction has enabled the group to gain greater control within the company to ensure it delivers schemes within budget and on time. "We started developing high amenity residential developments in Greater Manchester, and we continue to do so, particularly in the city centre, where we have delivered about six developments together over the past five years, now set to expand in London, Cornwall and into commercial development. Right now, we have £750 million worth of property under construction and just over £1 billion in the development pipeline," adds Simon.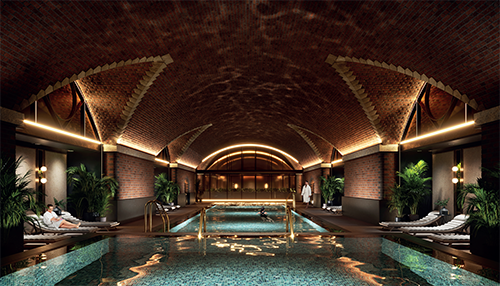 Simon goes on to explain that Salboy's speciality is in bespoke projects, as the company attempts to fulfil contracts that are considered to be unique designs within the construction industry. "One Cluny Mews, in Chelsea, Kensington, is a great example. The project is different because it is a gated development of 35 luxury new build apartments, with a commercial ground floor and parking spaces, which is pretty much unheard of in that location, and we took the project on because we believed we could bring a different perspective to its execution, and our expertise in these sorts of projects would be able to complete the job effectively," he divulges.
"We have several other schemes underway. One that we are currently on site for is The Garrick, in St Ives. This project consists of 20 over- 55s apartments in an elevated position, with stunning views and a few amenities as well. We are looking to deliver the first units in the first quarter of next year."
"Then, we are also in contract to purchase another housing site in St Ives, where we are hoping to create 170 homes, subject to planning. Then there's our 1st major housing site in Tuckingmill, Cornwall. This is on an incredibly old industrial brownfield site making it an extremely difficult engineering and construction project, but it has plans for 290 units. As I mentioned, we love taking on these very challenging schemes," he shares.
Simon also gave some details on a project that is particularly significant to the team. "We are in the middle of a 500-home development site being developed just outside Salford city centre, in a place called Castle Irwell, and it is a location that is extremely close to our hearts. The whole team knows it, we were all brought up around that area and it has become hugely successful in terms of opening greater opportunities for us. We are extremely proud of what we have achieved there, and we are just now moving into phase three," he shares.
Another project that illustrates Salboy's expertise involves a mixed-use development known as Viadux. "Viadux is an ambitious scheme consisting of a 40-storey tower. This major scheme has required us to punch through Grade II listed viaducts and build over the service yard of the city's most active conference centre – Manchester Central Conference Complex, which is required to remain fully operational throughout the entirety of the build. Adding to the complexity of the build, our 250,000 square foot office building will span an active metro-line in the centre of one of Manchester's busiest transit hubs. It's an engineering master class, and without a doubt the most difficult scheme in Manchester city centre at the moment, and while lots of other developers looked at it, nobody else has been able to deliver the project.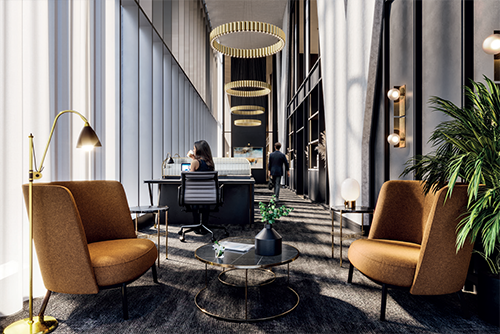 "We took on that project because it excited us," he continues. "We have done about 18 months so far, working under the arches, and putting in thousands of tonnes of concrete to be able to support the towers that go above it. We then had to punch through the listed arches and make sure there is absolutely no weight whatsoever on top of those arches, so that the columns can go through them. I believe our expertise and experience will be incredibly beneficial to ensuring that this project is a success."
Across all areas of its development works, Salboy always aims to build high quality houses for long term residents, which is why across its operations, the team is uncompromising on both service and the finished product. Furthermore, the group has worked to diversify its development pipeline. Simon notes that when Salboy first began, it considered retaining the properties to become an institutional landlord but committed to selling the properties on the open market.
"We put so much time and effort into creating these great places to live in," he confirms. "We decided to commit to creating a community that was a blend of long-term renters, and homeowners. While a lot of initial project sales were primarily to investors, now that we have a portfolio of completed developments and a strong track record, the vast majority of our sales in the last two years have come from owner occupiers. Today, all six of our completed projects in the North-west are operating at almost 100 percent occupancy and are fully sold out."
Having discussed projects and the new approach at Salboy, we then direct our conversation towards the future. For Simon, the company's five-year plan is to continue pushing the boundaries in terms of its developments, prioritising projects that are exciting and innovative, as the company helps to relieve the UK's current housing crisis. "We are going to make sure that we do something for local communities in all the areas in which we work, because it is extremely important to our core values and what we believe in as a construction business.
"In addition to that, we would like to continue strengthening the business' lending aspect for the efficiency and ease of our customers. Tying in with that, we have some fantastic products that are doing well. One that comes to mind is the Salboy Build Partner, which has been operating for just over three years. It's a 100-percent lending product, in which we partner up with the developer contractors across local areas, and we offer them all the support they need. Once they progress and have more of a track record with us, we then move into a partnership with them. We then give them a £50 million facility within a certain radius of their local area for a five-year term. At the moment, we have six clients within this product now, and we are keen to give another four, to give us ten country-wide."
Beyond those plans, Simon is determined to see the company expand its international footprint. To achieve this, he plans to open up a few more offices and increase the size of his team. "We are vehemently focused on our growth strategy," he concludes. "We are literally at the coalface of dealing with the challenges in different areas, including rising costs in the construction industry, and we feel we can add a lot of value to our partners whether they be from lending or construction. We just want to continue to do that and make sure we excel in all areas of the business."
Salboy
https://salboy.co.uk
Services: Construction developer