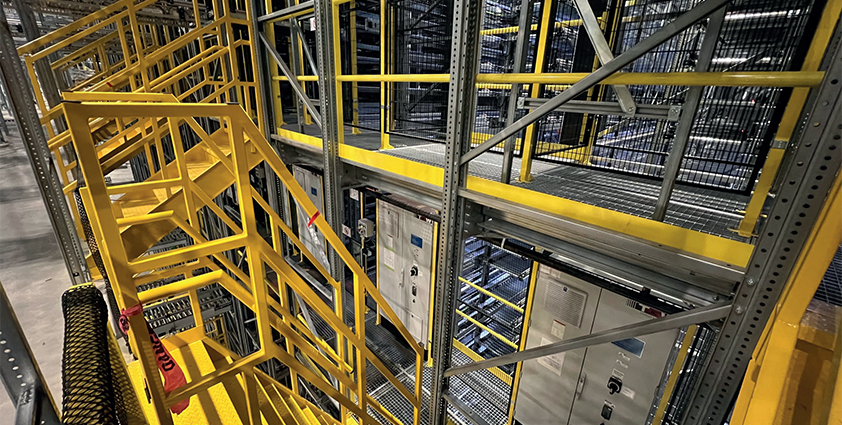 Conveying brilliance
As it looks to expand into the Middle East and North Africa, SINTEC Holding sits down to share the strategy behind its impressive evolution
Established in 2006, SINTEC Holding (SINTEC) provides an expanse of services, which range in scope from electrical and mechanical engineering to the design and installation of quality assured conveyor and automation products. In 2008, a subsidiary opened in the US thanks to strong market performance in the region. But that was just the start of SINTEC's growth – next came medium-to-large sized projects including in Brazil and Australia, and in 2015 it opened its European division with an office in Riga, Latvia.
Operating out of those three key bases in the UK, Europe, and the US, has afforded SINTEC a perfect opportunity to expand internally, improving mechanical services on offer and adding to its growing workforce, and provided it with a strong competitive advantage within the electrical and mechanical installation market. With over 200 global projects under its belt, SINTEC employs 250 highly skilled workers in numerous countries, all of whom share the company's focus on the efficient procurement and expert installation of multiple system types – including power supply, communication, security, and automation – in industrial and commercial facilities.
However, the success that seemingly follows the company wherever it goes does not do so by chance. As Dimitri Roman, Group CEO informs us, it is merely a byproduct of hard work. "We've not invented nor found a formula for success in intelligence or any sort of natural ability," he begins. "We have simply committed ourselves to the right disciplines over an extended period of time. In the construction industry, suppliers are only as good as their last project.
"Although customer satisfaction does not necessarily guarantee customer loyalty and future work, long-term client relationships remain paramount," he continues. "That means never overpromising, always being flexible, and frequently reviewing and responding to feedback. Customer service, in its traditional sense, no longer produces the best result. We want to go further: we accept difficult projects because the customer needs help, and we go to distant locations because the customer relies on us. At the end of the day, SINTEC's sole purpose is to solve issues that the customers cannot solve on their own."
The new approach SINTEC champions is certainly paying dividends. Most of SINTEC's clients are instantly recognisable and highly reputable European and American manufacturers that utilise vast material handling systems, including conveyors and related components, as part of their industrial processes.
For example, SINTEC has worked for e-commerce giants like Amazon, retail icons like Marks & Spencer, global delivery leaders like Evri (formally Hermes), and automotive titans like Aston Martin, McLaren, and Mercedes-Benz.
"All projects are different. However, one thing that they all share is the intrinsic challenge involved. From cross-border conundrums to delayed deliveries, SINTEC will always finish projects on-time to the level of quality we have come to be known for. In 2011, we were awarded installation rights to McLaren's paint shop facility in Woking, UK. High attention to detail coupled with very specific demands made that project a truly fantastic experience for the company. Overcoming challenges always gives us joy!"
One of SINTEC's more recent projects was in partnership with the TGW Logistics Group, its primary account, for the Dutch online supermarket, Picnic. The project presented its own unique challenges. Once more, SINTEC conquered them. "The project challenges were due to the facility being spread over four mezzanine levels of low-height clearance, each with interconnecting conveyor loops built between them," Dimitri notes. "This meant we had very limited space for resource allocation and, therefore, it was nearly impossible to accelerate the timetable. Despite these myriad of challenges, TGW was thoroughly impressed with the end result and has since indicated its interest in working together on a similar project."
In any industry, adaptation is fundamental. You have to roll with the times, keep up-to-date with trends, and constantly seek improvement from within. "That's a crucial element of our company's culture," Dimitri adds. "At SINTEC, we understand that the companies which are around the longest are the ones who build the strongest communities. That's why we've made it our mission to possess a strong sense of identity, commit to constant learning, and maintain an acute sensitivity to the world around us. This all stems from adaptation: people are capable of continuity and renewal; they are not rendered empty or spent after they are used. They grow and adapt. So do companies. With this in mind, SINTEC tries to make work purposeful rather than just a job."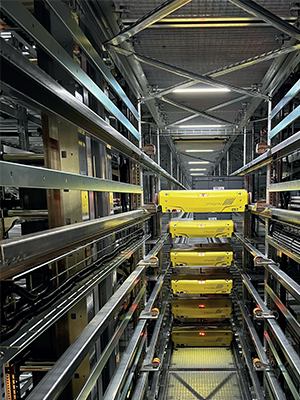 Adaptation and commercial resilience have never been so important. When Covid-19 came bulldozing in, the construction and civil engineering industries were forced to adapt. Those who didn't, collapsed.
"SINTEC has certainly been affected by the pandemic. In the simplest terms, we faced project delays and had to pause others. After a few months, however, most projects resumed. It wasn't easy to move teams across borders. Quarantine and testing added more costs. But luckily, thanks to our customers and project management team, we were able to adapt and overcome challenges, quickly resuming our operations to fulfil all of our contractual responsibilities."
As mentioned previously, in 2015, SINTEC expanded the outreach of its services with a new office in Riga, Latvia. As part of the company's 'Train and Retain' initiative, it's currently adding training facilities to the office. "The company strongly believes that this investment will enhance our training program and facilitate our retention of key technical personnel," he emphasizes. "It also highlights SINTEC's short- and medium-term goal of continuous learning coupled with the identification of new development opportunities."
There's no doubt that SINTEC has a healthy year ahead. Growth is definitely on the agenda. "We're always expanding our service portfolio," he continues. "By moving the business into new geographical areas, we are supporting our 'Follow Your Client' approach, finding areas of interest and acquiring brands within them. Currently, we're working to establish SINTEC MENA, which will be based in Dubai and serve Middle East and North Africa markets."
It's really motivating to hear the great strides SINTEC is making to train and retain its valued employee base, as well as its imminent expansion into new regions. As it weighs up the merits and timing of a potential initial public offering, the belief is that the company will take even greater strides in its ongoing upwards trajectory.
SINTEC Holding
https://sintec.uk.com/
Services: Mechanical and electrical contracting