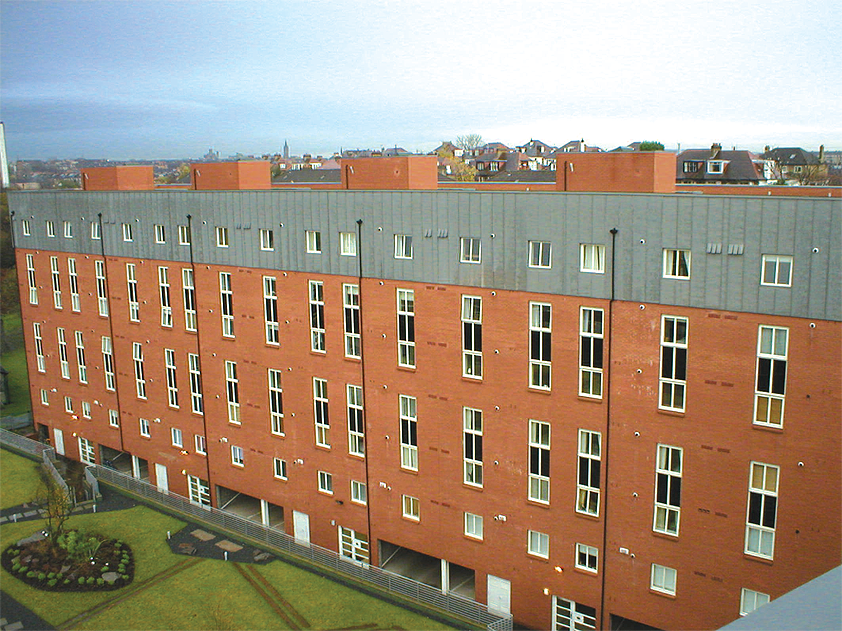 Window of opportunity
Skaala is more than just a window manufacturer – it is an award-winning, customer orientated business
An employer of 250 highly skilled joiners, Skaala, based in Ylihärmä in western Finland, is a modern company specialising in the manufacture and marketing of windows, as well as main, balcony and interior doors. The only joinery business of its kind in Finland, Skaala has been operating for over 50 years and is today one of the country's major window and door manufacturers. In addition to having a strong market share in Finland, Skaala products are also exported to Western Europe, the Far East and Russia.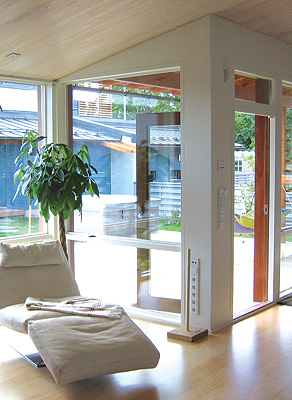 "We cover the whole range when it comes to doors, windows, outer and interior doors, glass units and door frame components," explains Markku Hautanen, Skaala Oy's managing director. "Skaala is not simply a window or door supplier – it is a lot more; we are a whole service provider, capable of offering unique, excellent products and services on a turnkey basis. A family orientated business, we are uniquely placed as Finland's only joinery company to develop, manufacture and market a comprehensive window and door range. Obviously we have a large market share in Finland, but we also enjoy success across Scandinavian and other countries, exporting our products around Europe."
He continues: "Skaala creates solutions for architects and designers, estate communities and corporations, distributors, builders, investors, building companies and building factories and with a total of four manufacturing units in Finland, our production volume will exceed 50 million euros this year. So, quite obviously, the company is doing very well at the moment and there are currently lots of opportunities open to us. In recent years, we have grown considerably, and, judging by the excellent market conditions, we believe this will continue. Indeed, our products are becoming increasingly popular throughout Europe, particularly in the UK – a market in which we wish to gain greater penetration."
Skaala has a diverse product range, which includes domestic wood and aluminium windows, Tilt and Turn windows, balcony and sliding doors and outward-opening Scandinavian models. The Skaala door range covers all laminated doors required in demanding construction projects, as well as for outside use, storage premises and balconies. All Skaala doors and windows are the product of the outstanding Finnish craftsmanship which saw the company included among the top 50 Finnish growth companies in 1997 and 1998.
"We work well with customers on a long-term basis," adds Markku. "We have a reputation customers can trust and are able to offer the very best, yet competitive, solutions to the market. It is important you bring to the market a well-designed, quality product that is price competitive and we do this.
"Our highly skilled workforce plays a pivotal role in Skaala's successes and we are fortunate to be able to rely upon superb Finnish craftsmanship. We have a loyal workforce and, consequently, have a small turnover of staff. When we need to recruit, we are able to do so quickly and have the necessary tools to train the new employees so that they can reach the high standards Skaala and its customers expect. Investing in training is important to us as it is almost impossible to recruit people who already have the necessary skills to work within Skaala. We like to train people, help them flourish and grow into skilled personnel – in other words, we aim to get the best out of very talented, hard working and skilled people. This applies not only to new, but also existing personnel."
Skaala's operations are supported by a quality management system certified according to ISO 9001 standard. Its products are always manufactured made-to-measure – both for new construction and renovation projects – and customers are free to choose from Skaala Windows' dimension, shape, glazing and colour options, as well as ventilation components, ornamental lattices, spacers and other accessories. Skaala's modern, customer-driven production process means that made-to-measure windows come at no extra cost, while the production technology used in its process can cut production time by up to two days. Quality management is a natural part of Skaala's process and all groups and employees have a responsibility to correct any defects immediately.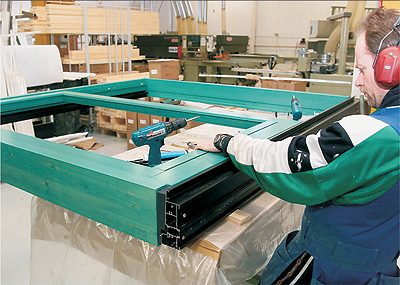 Markku says: "We are an awardwinning, customer orientated business. Our philosophy is to design, build and supply quality products to fit today's discerning marketplace. Skaala was founded in 1956 – we are more than 50 years old – and we have been established in the UK since 1994. This experience is a core factor in ensuring a constantly evolving product and will enable us to grow as we wish.
"Our production line is geared to a modern high capacity output and constant investment has incorporated latest technology woodworking, timber treatment and glazing processes into the system. What's more, with our strong emphasis on quality control, orders are always dispatched to the highest standards."
Skaala's interesting laminate process uses slow grown Northern European red wood to ensure strength and performance. Paints, stains, seals, window mechanisms, locks and glazing are all to the highest specification and are constantly evaluated to maintain a leading edge. This means every window and door that leaves the factory is ready for installation and eliminates the need for glaziers and decorators on site. This ensures a smooth and speedy build process for the customer.
Skaala is a fast-growing and ambitious company, so, with thoughts to future Markku concludes: "We are a growing company and aim to continue this trend. Our products, which are of the highest quality, are in demand not just in Finland, but across Europe. The Baltic region is an area of huge potential and of great interest to us. The Baltic countries are close to Finland, removing the cost of transportation and other such difficulties, and have a real need for the products we produce. In summary, we are extremely excited about the future."