Spadeoak has been supplying innovative aggregate solutions to the private commercial construction market for four decades, having earned a reputation for being a forward-facing company, which operates above and beyond industry best practice
Innovative aggregate engineering
Spadeoak has been supplying innovative aggregate solutions to the private commercial construction market for four decades, having earned a reputation for being a forward-facing company, which operates above and beyond industry best practice
Here, John Lewis, Commercial Director for Spadeoak, explains what has made this familyrun company the go-to contractor of choice for many household names across the sports, retail and academic sectors, to name but a few.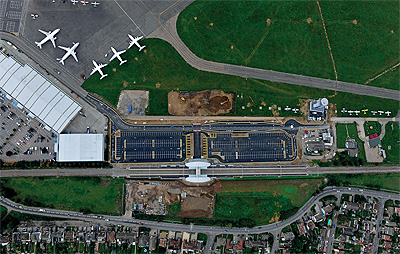 Established in 1976 by the Wellington family, Spadeoak is now owned by market-leading manufacturer and supplier of construction materials, Aggregate Industries. Working alongside the main contracting arm of its parent company, Spadeoak continues to focus its expertise on the private commercial markets, which it has long served, backed by the security and well-established business functions of a much larger organisation.
The Spadeoak way
Spadeoak is proud to say that it directly employs a dedicated and experienced workforce, so that it can deliver consistently high quality customer service and an unrivalled on-site skill set. This is often challenging to achieve when relying on third-party labour from sub-contracted companies.
Not only does this improve quality of workmanship, but also it enables the company to react quickly to customer enquiries – often completing a site visit and comprehensive quotation on the same day. In fact, there have been a number of occasions where the Spadeoak team has started work on site, just 24 hours after the initial customer enquiry.
The importance of quality control and customer satisfaction is also echoed in the team's purchase of its own engineering plant equipment, which not only allows the company to better manage the laying of asphalt, but often means Spadeoak can start a job quicker than its competitors, who may be at the peril of plant hire and delivery delays.
In addition to quality, the company also places great emphasis on health and safety, which is of paramount concern across each and every job. With an admirable safety record spanning its 40-year history, Spadeoak sets a precedent for safe and responsible working practices. Spadeoak performs in both a sub-contracted and main contractor capacity, with a dedicated division for each. Under its 'civils' division, the team operates as main-contractor for a variety of private commercial construction clients, providing a complete package of services. From site clearance and initial design concepts, through to total build and project completion, Spadeoak's civils department provides a one-stop solution for even the most demanding of specifications.
Alongside the civils offering, is the company's 'surfacing' operation, which typically sees the team operating in a sub-contracting role, providing unrivalled asphalt laying services to a wide range of companies nationwide. Known as one of the UK's leading contractors for quality and service in this industry, Spadeoak has worked on some of the most prestigious addresses in the UK, from the Millennium Dome to Buckingham Palace.
Sports
With a dedicated sports division, Spadeoak has tailored its innovative engineering solutions to suit this highly competitive sector – becoming a Sport England recognised contractor in 2012 in recognition of its high-quality product and service offering.
The sports surface construction market is dominated by a host of smaller companies competing for business, from some of the UK's top sports stadia and clubs. But Spadeoak's strong pedigree and financial stability as part of Aggregate Industries means it is best placed to meet the needs of lucrative high-specification contracts.
In recent years, Spadeoak has completed work on some of the most recognisable sports venues in the UK. From the Olympic Park and Commonwealth Games to the Emirates Stadium and Battersea Park. Some of the team's latest projects include the redevelopment of the Olympic Stadium, the new home of West Ham United, for which the company is responsible for re-surfacing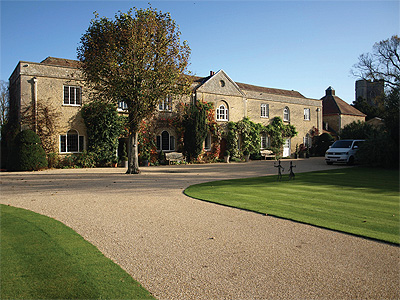 around the stadium concourse. Further work has been secured across a number of significant contracts with Formula E Operations Ltd, which in addition to re-surfacing works, will also see Spadeoak constructing 1.8km of Trackside Safety Barrier, which meets strict Formula 1 standards.
The Future of Spadeoak
As we move through the second quarter of 2015, the industry is beginning to see some clear signs of strong economic recovery. With additional revenue and a renewed confidence in spending driving an upturn in the market, Spadeoak is currently securing an average of 60- 80 contracts per month, ranging in value from £5k to £5m, with further growth forecast.
Dedicated to remaining flexible to customer demand, the company works hard to identify and react to market trends – adapting its product and service offering accordingly. Having gained an untarnished reputation in the Southeast for its work with the supermarket giants, Spadeoak continues to engage with a stream of retail work focusing on out-of-town and ring-road stores, from chains including Tesco Express, LIDL, Aldi and Waitrose Locals.
In addition to this, the company has identified an upturn in the subcontract surfacing market, which is set to continue into the summer months.
With a positive change in market conditions, the team is looking forward to a profitable year, working alongside its sister companies within Aggregate Industries, as one of the most renowned aggregate engineering contractors in the UK.
Spadeoak
Services: Aggregate solutions