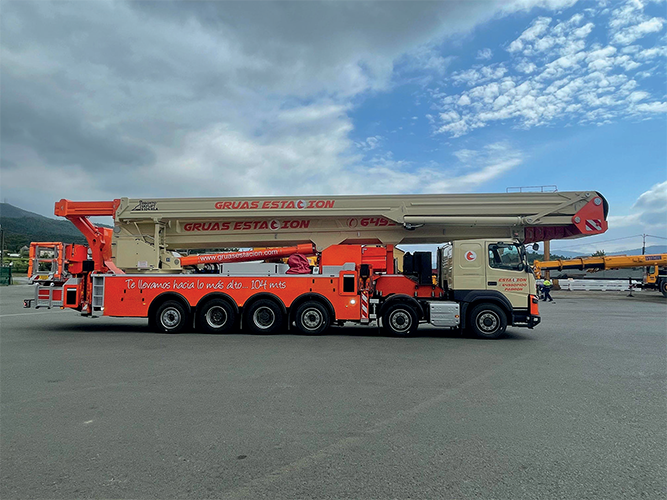 Grúas Estación operates in the Galicia region in northern Spain and has more than 400 rental units. The S104HLA is the largest aerial platform in its fleet – and in Spain altogether.
With two telescopic booms, a 6-section main boom and a 3-section cage boom, the S104HLA provides a working outreach of 33 metres and working height of a whopping104 metres. Grúas Estación chose an extendable working cage that has a 600 kg safe working load can be hydraulically extended up to 3.7 meters wide. Mounted onto a Volvo FMX 540/12x8H*8/6685 chassis, the S104HLA has a gross vehicle weight of a little over 63 (metric) tons.
The aerial platform was delivered at the beginning of June and went straight to work after the hand-over. The delivery was carried out by Bronto Skylift's long-time distributor and service partner, LKW Lift.