With comprehensive accreditation from across the industry, Specialist Coatings is attracting more customers, and is moving sites to accommodateincreased demand
Covering all bases
With comprehensive accreditation from across the industry, Specialist Coatings is attracting more customers, and is moving sites to accommodate increased demand
Family-owned, Darlington based Specialist Coatings, part of the Almit group, was established in 1981 to serve among others the architectural powder coating needs of the UK construction industry. Today it is at the forefront of the industry as it moves into one of the biggest sites of its kind and offers a unique service unrivalled by its competitors. Although its operations are anchored to its own site, the company has been involved in coating components used in high profile projects ranging from the England football training ground and Heathrow Airport, to office buildings and supermarkets. Across the business's scope of offerings it provides specialist powder coating, wet spray painting, Goliath gutter coating systems and on-site remedial spray painting to a range of industries around the UK, and in some cases, the world.
Director, and one of the three owning brothers, Mark Mitchell explains what sets the company apart in the competitive market: "Quality is a big thing for us, both in terms of service and product.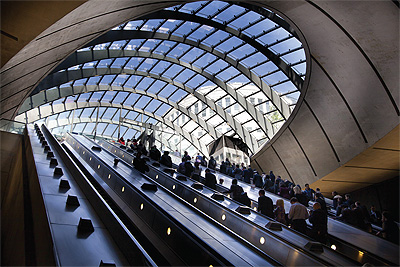 We also offer very fast turnaround times and are competitively priced. In terms of the coatings, we get the product from a range of suppliers, but it's in our service where we are able to differentiate from other companies in the market. We have designed our own pre-treatment line, of which we have two. Quite a few of our competitors can only coat thin items, but our own designed lines can coat items with much wider girths."
Aside from this Specialist Coatings is keen to highlight its accreditation within the industry. The company works with all of the main architectural powder coating suppliers such as Syntha Pulvin, Akzo Nobel, Axalta, Tiger and IGP, and as Mark expresses: "We are approved by all the powder manufacturers, and also external powder coating bodies, for instance Qualicoat, to apply the powder coating to work. We also have ISO 9001." With this accreditation behind the company, it is able to offer full guarantees to all its work, ensuring a high standard of quality is delivered and maintained.
Commenting on the current performance of the company and the market Mark notes: "It's all going pretty well at the moment. The market is performing well generally and it's very busy for us. Part of this is because of our accreditation, so we are attracting business from a lot of different customers." With the company expanding and demand within the industry increasing, Specialist Coatings has to be able to manage its supply chain in order to deliver when a customer requires. "We work very closely with our suppliers who tend to be the big multinational companies," says Mark. "I need to speak with them almost on a daily basis to ensure we have the right products in and the right level of stock ready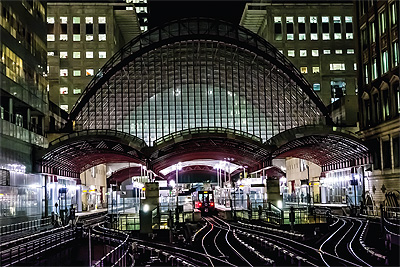 for whatever a customer's needs are."
As the company expands, so too has its facilities. Eighteen months ago it acquired a new larger site in Darlington, and work is currently underway to move the whole company into the site. "Previously, on the powder coating side, we were working in a 40,000 square foot factory with only one line. We've now moved into a 200,000 square foot facility with two fully automated lines, and one manual one. All our yards are now inside as well, so there is nothing outside. Now there is a lot more room to work and expand into as needed," discusses Mark. The site relocation is a strategic move for the whole company as it works to realise its goal of being a one-stop-shop for all surface-finishing needs. Across the company it also offers wet coating for the oil and gas, and precision engineering industries, as well as having an anodising and electroplating plant. Previously working from four separate sites, the move to Darlington will consolidate the work, bringing with it a range of logistical benefits and a more streamlined operation as the whole group moves forward.
"The work should all be finished within the next two years," explains Mark, "and should give us one of the largest surface finishing sites in the UK. The idea is to accommodate any surface finishing requirements. This will also mean investing in new equipment to develop new processes and offer a wider range of services to customers." One area the company is particularly looking to expand into is aluminium anodising, which it currently offers on a small scale, in order to serve the larger scale aluminium anodising requirements of the architectural industry. "We hope to keep on expanding where we are, thus filling the site. But ultimately, we just look to keep servicing the market to facilitate the work coming in," Mark concludes.
Specialist Coatings
Services: Architectural powder coatings