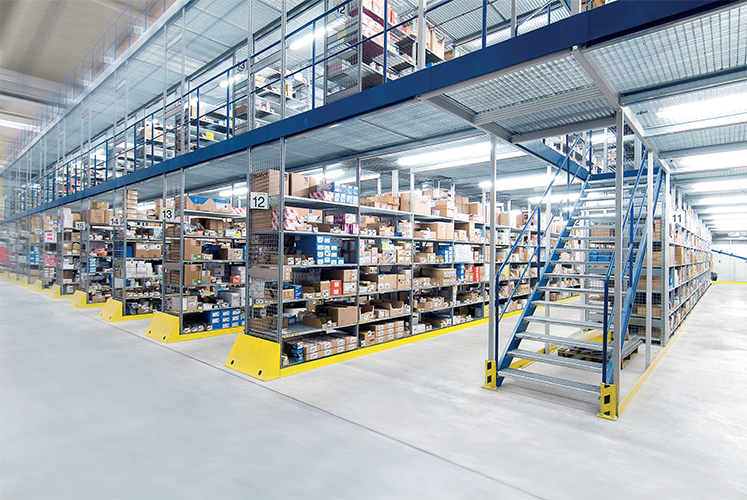 Lifelong logistics
SSI SCHAEFER, the world's leading material handling provider, works closely with Toolstation Europe, and other major partners, to develop the most agile, adaptable, and effective solutions on the market
SSI SCHAEFER started in 1937 as a storage and shelving solutions provider. The company currently holds an extensive product portfolio of manual, semi-automated and automated intralogistics solutions, and advanced warehouse management software. The company has worked closely with Toolstation Europe since 2005, helping it develop over 500 stores across the UK, and more than 80 stores and two warehouses in the Netherlands. We talk to Sam Davis, Account Manager UK, and Jessica Pronk, Account Manager the Netherlands, both responsible for Toolstation at SSI SCHAEFER.
"We understand that the business and operations face challenges that vary depending on the industry and always try to use an individual approach. Afterall, the most efficient solutions are based on a customer's business needs. Toolstation has been growing at a very rapid pace in terms of product choice and store network. We aim to be as dynamic as we can for our customers. With the use of our large based warehouse and stock projections, a large holding of reserved stock, and our dedicated team for Toolstation, we can meet very tight delivery deadlines to ensure our customer can complete projects rapidly, efficiently and on time," shares Sam.
The company's flexibility, expertise and support played a significant role in building loyal and trusting relationships with customers across the UK and Europe. "We have equipped nearly 83 stores in the UK, as well as several stores and a warehouse in the Netherlands in 2021. We were able to customise the solution to perfectly fit within Toolstation's requests and provide them with the most dynamic and efficient systems," adds Jessica.
These strong, transparent relationships with customers are central to SSI SCHAEFER's success. As Jessica explains: "We work with a great degree of standardisation. Therefore, we can jump into action quickly when a customer request comes through. At the same time, we have extensive experience when it comes to adapting to the customer's own standardised products and solutions. We also dedicated a great deal of time and effort to form an excellent team of project managers, engineers and assembly mechanics so that we can offer highly accurate and rapid solutions. This is our added value and our way of relieving our customers."
As it moves confidently into 2022, SSI SCHAEFER has plans to work on numerous new projects with many of its existing customers. "It's going to be our busiest year yet, especially when it comes to our cooperation with Toolstation. Apart from great plans on adding the new customer's stores and distribution centres to our portfolio, there is an upcoming collaboration with Toolstation's parent company, Travis Perkins. We have truly great expectations of these collaboration plans. With our combined experience and knowledge, we can further develop and strengthen their store and warehouse networks in the UK and Europe," Sam concludes.
SSI SCHAEFER
https://www.ssi-schaefer.com/en-gb
Services: Logistics solutions and warehouse management software