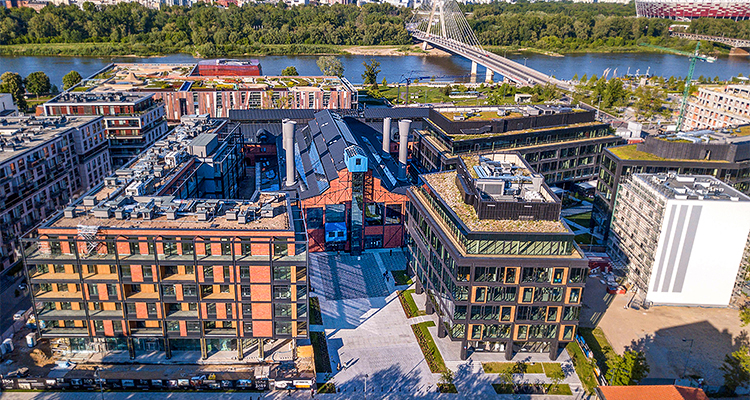 How White Star Real Estate's unique developments are facilitating success across Europe
With offices in Poland, Czech Republic, Hungary, and Romania, White Star Real Estate (White Star) is an international company that currently manages over 1.7 million square meters of commercial property across Central and Eastern Europe.
Its services encompass asset, property, and facility management and its extensive portfolio boasts landmark office buildings and warehouse, retail, leisure, and residential properties. "Our team includes best-in-class property managers with superb skills and real estate knowledge," opens Dariusz Domański, Managing Partner for Poland.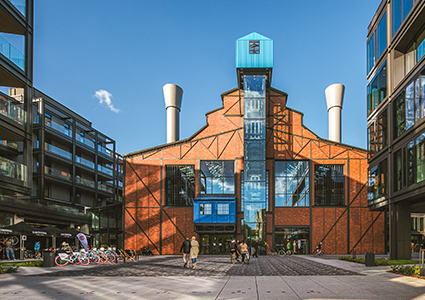 However, having completed over 50 developments throughout the regions in which it operates, the business delves much deeper than property management. "While we manage facilities owned by third party clients, we also own and develop properties, giving us a competitive advantage in the commercial real estate market," he explains.
"From sourcing and developing locations to implementing asset management solutions, we are a uniquely integrated business and we're constantly identifying opportunities to expand our operations. In terms of our own properties, we design them to be timeless; we want them to age well and retain their appearances in ten, 20, and even 50 years.
"Quality is crucial," states Dariusz. "Upholding quality through good maintenance ensures durability, which is a key component in terms of sustainability. We want our properties to be fit for purpose in many years to come, reducing the need for modifications or even rebuilds that are typically damaging to the environment."
The company's latest mixed use project, Elektrownia Powiśle, has seen the business revitalize a former power plant in Warsaw into a modern, multi-use complex in partnership with Tristan Capital Partners. Situated at the heart of Poland's historical map, the site tastefully embraces modern concepts and technology while nodding to the deep cultural impact of its geographical location.
"Elektrownia Powiśle seamlessly merges over a century of history and architectural heritage with modernity, resulting in a truly unique atmosphere," says Dariusz. "The monumental brick buildings of the power plant have witnessed significant and dramatic moments, especially during the Warsaw Uprising when some of the factory's employees made efforts to maintain the city's power supply.
"Today, these buildings are a prominent symbol of Powiśle, a district in Warsaw, Poland's capital. The interior of the former power station is now a retail space hosting over 90 Polish and international brands, a diverse selection of restaurants, and a Food Hall featuring cuisine from across the globe.
"It also features Poland's first ever beauty zone, the Beauty Hall, which offers over 450 top-quality beauty and wellness services for both men and women in one place," he reveals. "You can find a hair salon, barber shop, nail bar, massage parlor, spa services, as well as purchase cosmetic and wellness products."
Aside from commercial space, Elektrownia Powiśle also includes 90 rental apartments, four office buildings, and a modern boutique hotel, which opened in June 2023 under the management of the Barcelo chain.
"It's amazing and refreshing to see the site buzzing with activity. Its distinct character and an array of artistic, cultural, and fashion events, naturally make it a place people want to be," Dariusz reflects. "In recognition of its excellence, the project received the top prize in the 'Best Mixed-Use Development' category at the 2021 MIPIM Awards in Cannes, a prestigious competition that brings together real estate businesses from around the world."
Office projects are also significant investments in the portfolio of White Star Real Estate. One of them is The Park Warsaw – a prominent commercial and office complex consisting of nine buildings, with a further three under construction. "It's a campus style office project with state-of-the-art buildings equipped with cutting-edge technologies and sustainable solutions," Dariusz elaborates.
"The structures span 93,000 square meters and are designed to provide optimal working conditions and promote productivity, while the flexible interior caters to various business requirements.
"The park also boasts ample green spaces, landscaped gardens, and relaxing outdoor areas, to allow individuals to unwind and find inspiration in a pleasant, refreshing atmosphere. This is one of the ways that the park goes beyond being just a physical space, instead becoming a cultural one too.
"The park strives to foster a sense of community and collaboration among tenants through various networking events, like seminars, workshops, and an annual
concert," Dariusz details. "These events create an environment that encourages innovation, entrepreneurship, and knowledge sharing. With this in mind, The Park Hub has just opened, offering professionals a dedicated space to connect and build relationships."
White Star is using this model to create another complex in the southern part of Poland – in Kraków. The Park Kraków will eventually comprise eight office buildings, totaling around 100,000 square metres of high-quality office rental space. Dariusz explains: "The Park Kraków has been designed according to biophilic design principles, which, as studies confirm, support productivity and creativity, and enhance the wellbeing of the individuals working in such an environment.
"The project also incorporates numerous sustainable features, like photovoltaic panels on the roof to power the site with green energy, and a water consumption optimization system that uses rainwater for irrigation purposes," he adds.
As part of its renewed focus on ESG, the business is deepening its commitment to social responsibility through the White Star Foundation, which has been supporting non-profit organizations since its foundation in 2007 by Brian Patterson, Founding Partner of White Star Real Estate. Focusing on helping children in difficult life situations, the foundation supports four organizations: Big Brothers Big Sisters of Poland, Family for Family, Katalyst Education, and Katalyst Engineering.
"We carefully consider our areas of social influence when undertaking outreach activities, deeming our most influential areas as education and engineering," Dariusz explains. "Our work with Katalyst Education acts as an incubator of innovation and supports effective learning methodologies. It strives to level out the playing field for all Polish students by developing digital, open-source, and high-quality educational tools and services that are all entirely free of charge! Through these activities, the foundation reaches out to children who are excluded from educational opportunities.
"Katalyst Engineering, on the other hand, captures the imagination of elementary school children, cultivating an early interest in the engineering field," he details. "It provides a fully supported, collaborative, and hands-on learning curriculum as part of its mission to establish a positive, attractive reputation around careers in engineering."
With a plethora of projects underway and in the pipeline, White Star is sure to succeed. Dariusz humbly concludes: "Our strategy remains the same moving forward, which is providing top quality real estate solutions to our tenants, clients and investors."