Staticus UAB is the leading producer of façades in Lithuania, specialising in construction projects around the Scandinavian and Baltic regions
Best façade forward
Staticus UAB is the leading producer of façades in Lithuania, specialising in construction projects around the Scandinavian and Baltic regions
The word façade is derived from the French word for face. While understandably often associated with the front of a building a façade can be installed on any side using a variety of materials such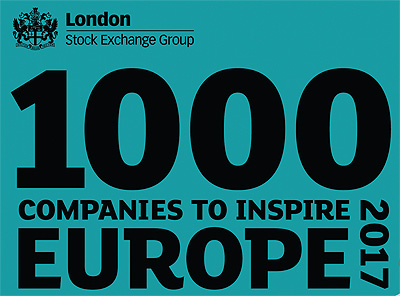 as glass, wood and aluminium for both aesthetic and practical purposes, such as insulation and additional protection against the elements. Staticus has been involved in this kind of installation work since 2003. Originally the company focused mostly on Lithuania as CEO Tomas Astrauskas explains: "We were mainly known in Lithuania up until 2008 during the time of the economic crisis. At that point exports only made up 4.4 per cent of total turnover."
It was during this challenging time that the company decided to pursue foreign sales and Tomas is clear about its major selling point: "Our sales strategy was 'everything under one roof' and that all material production would be made in the factory in Vilnius. We looked for local 'ambassadors' in different countries, learning about their culture, legal frameworks and political situation," he outlined. The strategy quickly began to pay off: "Soon enough the first new orders started to come through from Sweden, Denmark, the UK, Iceland and Latvia and our team repaid our client's faith with a passion and willingness to work," he states. This push resulted in a massive expansion as Staticus opened new branch offices in Norway and Sweden in 2009 before establishing a base in the UK in 2013, resulting in high profile construction commissions including the Hub Hotel in Norway and the Skanegatan building complex in Gothenburg, Sweden. Comprising of 8550 square metres of galvanised steel thermos-profiles, the design as so impressive that the company received the gold medal in the Lithuanian Product of the Year in 2015.
Facing forward
The main product that the company specialises in is unitised façade systems. These can include prefabricated insulated walls made from materials including rock wool, wind-proof gypsum and steam insulation film. The panels can be fitted two or three times quicker than other forms as this also means these can be mounted and fitted at a lower cost. There are also practical benefits, such as ventilated façades that can be used to reduce noise while frameless glass can trap heat in order to produce a positive 'greenhouse effect' while double-skin or 'green' façades utilise a second sheet in a similar way to double glazing in order to further increase the energy efficiency of a building while also helping to guard against precipitation, wind and dust. Staticus can also point to the fact that it is ISO 14001, ISO 9001, OHSAS 18001 and Chas Accredited, covering a number of needs in terms of effective environmental management, proper working practices as well as the necessary accreditation for health and safety. This is important because the wrong choice of material can result in severe health issues such as headaches or asthma, so it is vital that any façade installed does so with these factors in mind while sustainability is an increasingly important concern that manufacturers need to address.
One of the main appeals of its services according to Tomas is how much is ready before construction begins: "The materials can be put together and prefabricated in the factory. Essentially only ten per cent of the façade is formed on the construction site and effectively the dimensions of these elements are limited only by the transportation capacity of the site," Tomas insists. The company also benefits from partnerships including PEAB and AF Gruppen and Tomas believes that the organisation brings a lot to the table: "We strive to come on board early as project
consultants, so that we can look at the architect's vision and match it as close to reality as possible. We also have strong professional engineers and efficient research and development departments," he outlines. As part of this commitment Staticus recently held an open house conference entitled 'Education Through Partnership' including talkers such as Grape Architects' Master of Architecture Maren Bjerkeng, Skanska Category Manager Marcus Alvergren,
Prof. Dr.-Ing. Partner Daniel Pfanner Head of Façade Engineering at Bollinger & Grohmann Consulting GmbH and Thomas Henriksen, Global Head of Façade Engineering at Mott Macdonald. Together the experts discussed a range of issues including the development of the city of Oslo, developing partnerships in business and future façade technologies, further cementing its collaborative credentials and actively adding to the debate around issues in the construction industry in a positive way.
Edge
Tomas has a clear idea of how Staticus competes in an often difficult global marketplace: "We benefit from the ability to design non-standard or even completely new solutions. In order to meet our client's demands it takes an extraordinary degree of concentration and creativity and this is why it helps that we can produce everything in-house, so that the customer does not have to worry about putting the different parts of the product together themselves," he says, clearly proud of what the company offers. The statistics also reflect this with turnover increasing from 17 million euros in 2010 to 45.5 million euros in 2016: "We managed to achieve our growth of turnover organically, using a fair and logical sales approach with a balanced production capacity," he elaborates.
As it expands into more countries Staticus has had to adapt as necessary: "While researching and dipping our toes into other markets it became clear we needed to be flexible in our approach. For example over time we have become well known in Scandinavia where we are considered a reliable partner whereas in the UK we are only taking our baby steps and the competition is a lot fiercer. Other aspects that can affect performance include rivals from Europe and Asia, political, economic and legal factors such as Brexit as well as social factors such as working conditions for workers," he lists.
Like a lot of companies Staticus has a plan for the years ahead: "Our vision for 2017-2020 is to be at the forefront of the façade industry and to match our partner's smart building concepts. This can be achieved through professionalism, passion for engineering, constant innovation and effective management. To achieve this, we have invested in new production technology in order to increase our productivity, improve the development of the engineering process and ensure the growth of smart and sustainable business, we are also offering a consultation service that can help fulfil the practical needs of our investors," he visualises, detailing the steps necessary to achieve the company's ambitions. This is part of an exciting time and with this dedicated approach Staticus' partners, lovers of architecture and people who use the buildings it contributes toward will all benefit, even if those who do gain from this are not necessarily aware of it.
Staticus UAB
Services: Award winning façade producer from Lithuania