Stirnimann offers crane hire, sales and service on a wide range of cranes and related equipment
Solid partnerships
Stirnimann offers crane hire, sales and service on a wide range of cranes and related equipment
Celebrating 100 years in operation in 2015, Stirnimann is active throughout Switzerland, serving a diverse range of customers from its three sites in the country; the company also opened a relatively new office in Austria in 2013. With customers ranging from small, family-operated companies to major big-name construction companies in Switzerland, Stirnimann has developed its services over the years to ensure each customer receives a high quality, personalised, full-service package.
Speaking to Construction & Civil Engineering magazine in April 2015, CEO of Stirnimann Fritz Oschwald commented:
"With our dedicated staff, we offer a full-service package of the highest quality that is tailored precisely to our customers' needs. Whether sales, rentals or service – as a general agent for leading global brands we are a strong and competent partner for our customers," he added, continuing: "We foster long-term relationships with internationally well-known construction equipment manufacturers such as Grove (since 1969) and Potain (since 1986), both part of the Manitowoc Group, as well as JLG (since 2004). Today we are a leading provider for construction cranes in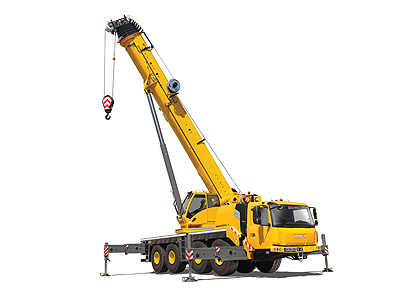 Switzerland.
"Potain offers a range of more than 60 different models of tower cranes from ten tonne-meters up to 3600 tonne-meters. The Grove line of mobile telescopic cranes ranges in capacity from eight tonnes to 450 tonnes (8.5 USt – 550 USt), with patented technologies like the MEGATRAK suspension system, the TWINLOCK boom pinning system and the MEGAFORM boom design – all to keep Grove cranes at the top of the market. When it comes to lifting platforms we offer a wide variety of scissor lifts, boom lifts, telehandlers and telescopic work platforms together with JLG and other partners."
The range of products available from Stirnimann is extremely wide – its rental fleet comprises 400 units, to give some idea of scale. Fritz gave some more details on what the company can offer: "With our technically competent and well-trained personnel as well as a modern infrastructure, we can provide a comprehensive and fast service. We live our slogan 'Power at your service' by offering a full-service to our customers including: after-sales, erection, crane inspections, maintenance, equipment revisions, repair work and so on."
Explaining further on how the company lives by its slogan, 'Power at your service', Fritz speaks with CCE once again: "We are a small company with a focus on being close to the customer; from the start of a project, our sales people develop a close rapport with customers and develop a solid relationship that is based on human aspects. This is important to us as we believe in delivering a first-class service, in which service quality, partnerships and close co-operation with the customer is imperative. At the end of each business transaction is a human; this is something we respect."
Since previously being featured in CCE in April 2015, the company celebrated 100 years in operation as Stirnimann with an open house event the same month. Inviting approximately 400 guests, including customers, suppliers, staff and those in politics to its premises in Olten, the company celebrated in style while providing demonstrations of products such as the new 250 tonne GMK530L All Terrain crane.
Meanwhile, in other areas of the business, developments have remained positive for Stirnimann, with steady growth in the buying, renting and service segments of the business; a trend that is likely connected to the company's strong reputation as an innovative and proven partner for the construction and transport industry as well as the public sector. Indeed, as the general representative of leading world brands, the company also offers a comprehensive service package and superior turnkey service to ensure the highest level of customer satisfaction.
Complementing this commitment to service is the company's investment in new products, as Fritz notes: "We added new tower crane models to our fleet; the CCS models, the 189, 319 and 389. We have also expanded our self-erecting cranes with recent additions."
He continues: "In addition to these investments, we are in the preparing to invest in the French office we have in the French-speaking part of Switzerland; this expansion in operations will include a new workshop and stockyard and will provide benefits such as enhanced operational flow so we can then avoid transport costs between the headquarters in Olten and the French office."
Having enjoyed a financially positive year in 2015, Stirnimann anticipates similar results in both 2016 and into the future as the construction industry continues to flourish in Switzerland. Looking ahead at the challenges and opportunities that face Stirnimann, Fritz concludes: "Over the next 12 months we will seek to further develop our company in Austria; during this time we will also be keeping a close eye on the situation in Europe in terms of the Swiss currency, Euro and Brexit. This will be an important question over the coming years, how will Switzerland handle this difficult situation? Besides this challenge, for us at Stirnimann it is a matter of being true to the business that has been shaped over the last 100 years; we will try to find continued success in this business by sticking to our roots."
Stirnimann
Services: Crane hire, sales and service