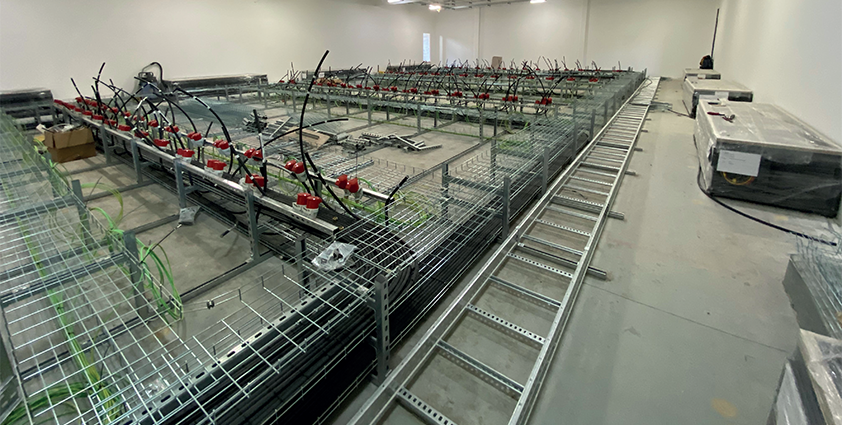 Critical service
In operation for more than a century, infrastructure specialist Sudlows is capitalising on strong demand and robust client relationships as it continues its expansion around the globe
The history of Sudlows is a success story for UK business. Formed in 1912 by the Sudlows family as A.E Sudlows & Co, the company became instrumental in the conversion of lamps throughout Manchester from gas to electric, experience that led to the company's status as a founding member of the Electric Contractors Association (ECA) in 1920. By then an established name, in 1938 the company was awarded a significant contract for the construction of the Stepping Hill Hospital in Stockport, Greater Manchester.
Fast forward to the present, and it's easy to see how far the company has come. Now a specialist in critical infrastructures, engineering services and facilities management, Sudlows' acquisition in 2006 was followed by the company's selection as the Manchester Evening News Business of the Year in 2010. Remarkably, it's a feat that the company repeated four years later, during 12 months in which it also celebrated the opening of its first international office in Dubai. Arriving either side of the company's 100th anniversary, in 2012, the timing couldn't have been more apt.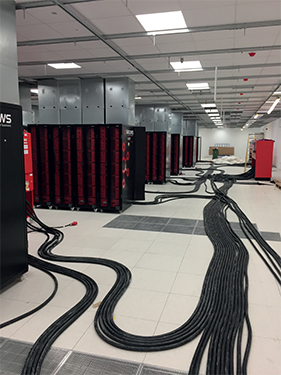 Since then, the good news has come thick and fast, both domestically and abroad – beginning in 2016, with Sudlows' relocation of its critical infrastructure to a new site at Oldham, followed by the opening of three further global locations: in Mumbai in 2020, and a year later, in both Dublin and Singapore. The company is now excellently positioned to support its clients wherever they might reside.
One such client is Bet365. Sudlows' relationship with the online gambling specialist dates back several years, but a significant milestone was reached in 2015, when the company tasked Sudlows with providing various connectivity, power, and electrical works to its new, purpose-built, 2400-seat offices on Staffordshire's Media Way. Then, in 2021, Sudlows was successfully awarded the full CSA & MEP design and build of their brand new data centre and office facility in Stoke.
"As an existing customer, we'd provided Bet365 with a lot of connectivity work prior to the project," explains Dave Goodwin, Director of Operations at Sudlows. "For this new project, we were able to offer a complete turnkey solution.
"In our initial presentation, we demonstrated our ability and competence through a set of designs, visualisations, simulations, CFD models, and walk-throughs," he continues. "We wanted Bet365 to be able to see exactly how the sequencing and interface would work. It was a very hands-on, immersive insight into what we had to offer, which enabled the end users to clearly see and understand the end solution."
Contrary to much of its field, Sudlows prides itself on a holistic approach to its projects. "Traditionally, one contractor will build the building, and another will conduct the MEP work on the inside," Dave comments. "We try to do things slightly differently, drawing on the expertise we have in-house – from CSA project managers, to mechanical and electrical, design, MEP delivery managers, and commissioning engineers – in order to make sure that the building is the right size and capability to be able to ensure that the MEP requirements for the client and end-user are met.
"The Bet365 project has followed a deep understanding of the client's output requirements how they actually wanted to get into and around the building, how much power and cooling they needed, where and what resilience they desired, and more," Dave explains. "Meeting their needs on security, a robust and secure build model was created with Tier III principles of resilience applied to the M&E works, enabling concurrent maintainability at all times.
"The building has a bearing on how the internal MEP works," he elaborates. "If we get it wrong, that will impact on the MEP. Getting the construction right from the off is therefore key, and that's what we deliver."
The merits of this approach are in evidence at another of Sudlows' recent projects: the Ashton Old Baths. Located in Ashton-Under-Lyme, the site is a contemporary office space for small- and medium-sized businesses, housed in a Grade II listed former Victorian public bath house. "We won a number of awards for the site," Dave reveals. "Working closely with Oldham Council, we were able to transform the site into a new technical hub for the city, without affecting the building's Grade II listing or any aesthetics."
Given the complexity of the Ashton Old Baths project, for Dave, it's impossible to praise Sudlows' work without acknowledging the strength of the company's employee base. "We have a young, diverse, and dynamic team," he confirms. "We know that we can rely on our staff to put in the extra mile when needed, often out of hours, in order to help us meet clients' requirements at short deadlines. To that end, we need to keep them motivated, and make sure we engage with them on a social and personal level.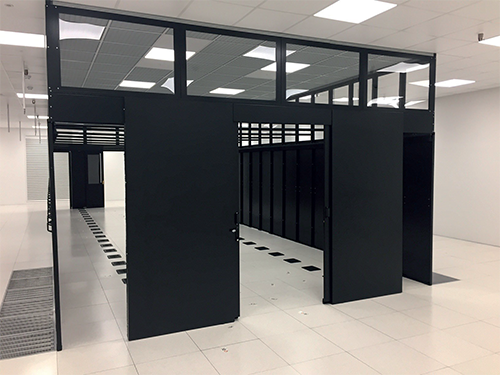 "We host BBQs and other functions in the Manchester city centre," Dave indicates. "We've also run a few away days, such as bike rides and other team-building exercises. The aim is to create a Sudlows team bus atmosphere, with everyone on board, honking that Sudlows horn, and all doing it the Sudlows way."
It's partly thanks to the strength of that mentality that Sudlows was able to successfully navigate the challenges posed by Covid-19. "The pandemic has been a very challenging period of time," Dave concedes. "As a business, we functioned throughout, but it was very difficult to manage and motivate the staff, particularly with people working remotely from home.
"Like many others, we've embraced change and adopted new technologies, particularly in our approach to meetings and engagement," he adds. "Everyone's experience of the period will differ – but from my own perspective, I found it to be far more demanding. Whereas previously we might have had an impromptu meeting en-route to the canteen, with a short dialogue, out of which comes a clear output and possible beneficial solution, now everything has to be less impromptu and more structured or planned, with more meetings in the diary. Nevertheless, despite the challenge, our teams have done an excellent job. We've worked through projects all the same, and developed a Covid-19 strategy to enable us to function effectively."
Now hoping to put the pandemic firmly in the past, attention at Sudlows is turning to the years ahead. "We've just opened a dedicated telecoms division within our critical infrastructure business, in response to the demand we've seen for some of our clients in the telecoms sector," Dave says "We have a strong pipeline and are expecting some larger scale multi-disciplined CSA & MEP projects with government bodies later this year. We try to work with new and speculative clients across local government and private investment, while also partnering with those within our existing client base.
"It's often the case that the smallest project can turn into the biggest project reasonably quickly," Dave reflects. "That's why we have our own in-house FM team. Our ethos is that if we have a client, let's not let go of them. We want to provide support to that client throughout the lifetime of their build, be it a data centre or critical project. Ultimately, we recognise that challenges arise, so we'll be at the other end of the phone, ready to respond."
With expansion such a core component of Sudlows' recent development, the question remains as to whether the trend is likely to continue. "We have to support our clients: that's our principal driver," Dave concludes. "Our expansion thus far, both through the Middle East and further to Asia, has been driven first and foremost by client demand. If they come to us with a job in a new location, we won't be restricted by geography. Looking ahead to five years' time, our prospects look bright. It's my hope that the growth continues, and we certainly do not foresee any dropping off within the data centre market in the short term. What we would like to do more of, is progress the rollout of apprenticeship schemes, and take a larger role in introducing young people to the industry. That's a challenge facing everyone throughout the construction industry – and a challenge that can prove a rewarding one."
Sudlows
www.sudlows.com
Services: Critical infrastructures, power, cooling, data centres, fibre and connectivity, and facilities management