Connie Hardy explores the important factors to consider before completing floor renovations
Floors take the brunt of activity in any building — so why is it often the last consideration during a renovation? Paying attention to proper floor preparation can improve a building's aesthetic appeal, reduce the risk of trips or falls and improve the functionality of the space.
No matter the application, most people want the same thing from a floor — practical, aesthetically pleasing and durable. Contractors can complete floor renovations in residential, commercial and industrial spaces to deliver these things to a customer. However, to guarantee a successful renovation, contractors must also do the work that clients do not know that they need.
What lies beneath
A client may not be able to see the substrate under the floor covering once a job is complete, but that doesn't mean that contractors should neglect it during a renovation. It is important to invest time in sub floor preparation to fix any previous water damage, thoroughly remove old coverings and ensure that they can properly install a new covering. Otherwise the new floor could soon become an eyesore.
Most interior surface preparation jobs fall into three categories — residential, commercial and industrial. Contractors will have to consider various factors to complete work in each of these sites, but some remain the same for any application.
Site visits
It is best practice to visit a site before work begins so that the contractor can choose the right equipment and tooling. The current floor covering will determine what blades a contractor should purchase to remove it efficiently. If agreed with the client, contractors can also take the opportunity to remove the covering in one small corner of the space. This allows them to see the condition of the substrate and decide what other work they'll need to complete.
Another factor to assess during the site visit is accessibility, as it will influence the size of machine a contractor will be able to operate during the renovation. Choosing a machine based on square footage of the building alone can lead to contractors arriving on site and discovering that they cannot get into the building. During a site visit, contractors should look at doorways, room configurations and building access, such as stairways or elevators before renting or purchasing any machines.
For example, a larger ride-on floor stripper may seem like the best choice for a sizeable commercial space after looking at the square footage. However, if the contractor needs to complete work on an upper floor of a building that has no elevator access, they won't be able to safely move the machine upstairs. Using a smaller walk-behind floor stripper will increase the time it takes to complete work, but it means that the contractor can safely and comfortably complete the work on all floors.
Client communication
No matter the application, close communication with the client is vital to fully understand the job requirements and manage expectations along the way. Contractors and clients should also work together to plan how normal operations will function during work.
For example, homeowners may choose to remain living in their house during renovations. Floor preparation machinery can be noisy, so it's important to inform homeowners of any disruption that might intrude on their daily life.
Similarly, in commercial or industrial spaces, facilities managers may split work into sections to avoid closing an entire site. If this occurs, contractors should ask facilities managers to let people know what work is going ahead so that they do not put themselves at risk or interrupt productivity.
Another way to improve the chances of a project's success is to speak to the client about how people will use the building once the renovation is complete, as it will influence the new covering. For example, in a warehouse, employees may use small vehicles to transport goods, so a carpet would slow them down. Commercial and industrial buildings will also see a lot of footfall, so contractors should recommend a durable covering to clients.
Safety
Communicating with the client will also help to improve safety during construction work. Everyone in the facility should be made aware of ongoing work and contractors should clearly signpost the site so that passers-by remain safe.
Dust mitigation is a vital part of floor preparation safety. Using demolition tools such as floor strippers, shot blasters and concrete grinders creates airborne dust that puts contractors and anyone near the site at risk. Silicon dioxide, or silica, is a chemical compound found in construction materials such as granite, brick and concrete. If it is not managed properly, construction workers and passers-by will inhale the dust created by floor preparation equipment — too much exposure can lead to health problems such as silicosis or bronchitis.
Attaching dust control equipment is the easiest way to reduce atmospheric dust. Most distributors and rental companies stock dust collectors built to attach to certain machines — so contractors can easily find the equipment they need.
Expertise
Every application is different and so the contractor's approach — including equipment choice — must be carefully adapted for every individual project. When approaching a new application, contractors can consult with others in the industry, including experts, to understand how to approach the work.
Understanding how to efficiently operate new machinery before starting work can help reduce lapses in productivity once on the site. There is a wealth of online resources available, such as video tutorials and advisory articles, to help contractors find the information they need before starting work.
Flooring should be more of a priority and less of an afterthought during any renovation. By investing time in assessing the job site, improving safety and communicating with clients, contractors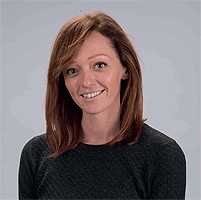 can deliver a high-quality and long-lasting solution. While jobs may differ depending on the size and function of the building, there are always some vital steps to consider to guarantee success.
Connie Hardy is vice president of marketing at surface preparation equipment manufacturer National Flooring Equipment. Founded in 1968, National Flooring Equipment designs and manufactures quality flooring equipment and supports it with unparalleled customer service. Its extensive product offering of floor strippers, grinders and polishers, shot blasters and dust collectors helps contractors to overcome the challenges of surface preparation.
For more information, please see: http://nationalequipment.com/en/#