The CPM Group is the UK's market leading manufacturer and supplier of concrete drainage systems, and has a vast specialist distribution network across the country.
Ready to rock
CPM's experience within the field of concrete product development guarantees its continued success
The CPM Group is the UK's market leading manufacturer and supplier of concrete drainage systems, and has a vast specialist distribution network across the country. Formerly known asGrange Rexim Limited, the Group was renamed in 2004, and combined its business located at Much Wenlock with additional facilities at Mells, Pollington, and Catterick – purchased from Hanson Building Products. Following this development, CPM streamlined its operations in 2005, with a new site being established in Newmains, near Glasgow. This expansion was designed to focus the organisation's offerings to the Scottish market. CPM is proud to be the only concrete drainage manufacturer who can boast its products are 'Made in Scotland and Laid in Scotland'.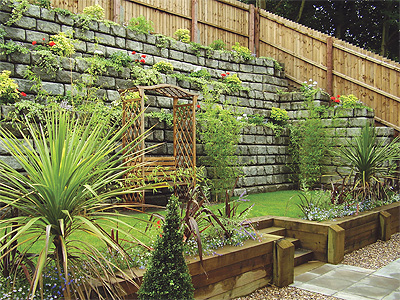 The company supplies the construction industry with a vast range of drainage products including flexible jointed pipes ranging between 225mm and 1800mm diameters, ovoid pipes, manholes up to 4000mm diameter, rectangular manholes, caissons and road gullies.
Alongside the core business a wide selection of innovative off-site solutions are available. These off-site techniques apply modern methods of construction and can be used in the following applications: modular retaining walls, rainwater harvesting, greywater recycling, storm water attenuation and control, water treatment, and manhole innovation.
The CPM Group is always concerned with being at the technological cutting edge within its scope of operation, and this can be most evidently seen in the recent launch of their Redi-Rock modular retaining wall. This product is extremely versatile and has been used to build retaining walls in every construction sector including road, rail, water, housing and commercial applications. There are numerous wall projects already installed across the country, and Redi-Rock is proving to be one of the mos  popular retaining wall solutions within the industry today.
As Paul Cartwright, CPM's commercial director, states: "CPM's Redi-Rock modular retaining wall is a modern method of construction that ticks all the boxes: It is a sustainable, efficient, low waste product that is part made from recycled material and has many benefits." Each block weighs about one tonne and are fitted together without mortar using a dome and groove joint mechanism. Redi-Rock can be installed very quickly, and in one instance, reduced a construction programme that was scheduled to take five weeks down to four and a half days. Another factor CPM's customers point out is the natural stone appearance of the blocks when installed, which adds to the overall aesthetic within a bui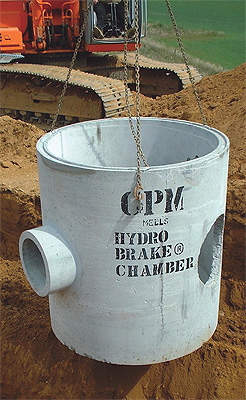 lding project.
Paul is also keen to highlight the success of the Redi-Rock retaining wall system in a project CPM installed for the TaylorWimpey housing and development company in the North Midlands: "Redi-Rock saved the day on this project! We were faced with a ten-metre high wall that the designers had planned within just four metres of the boundary area.
No other product could be constructed within such a tight area, which meant car parking spaces would be lost and consequently fewer dwellings would be built. Redi-Rock blocks offered a quick build, space saving solution that meant the apartments could be constructed as planned."
The success of the Redi-Rock range can be measured by the fact that CPM has recently received an order in excess of £1m to supply and install the big blocks on a project that is taking place in the West Midlands.
CPM's water management systems provide products and solutions that are designed, engineered and manufactured off-site, hence saving the client and contractor time and money. Solutions are available for storm attenuation tanks, Downstream Defenders (which remove solids, grits, silt and floating debris from discharges) and Hydrobrake Chambers. CPM also offers a range of specialist 'Oasis' tanks, part of their rainwater and greywater harvesting and recycling systems. Significant investment has been made to ensure that components and special products are readily available at short notice. Landfill shafts for constructing leachate chambers for waste landfills compliment the range. CPM is also able to offer a service to supply and engineer bespoke precast. All of the products manufactured by the company meet the high quality required by both British and European standards within the industry.