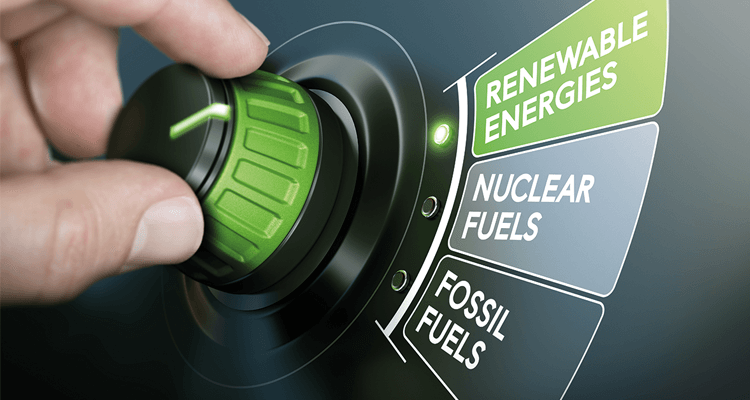 The energy transition in the built environment. By Brian Crotty
Over the past decade the energy transition has become a key priority for businesses and governments alike. In 2015, the Paris Agreement became the first ever legally binding climate change treaty, committing all signatories to reach net zero by 2050. But a universal global effort on doing so has proven challenging in practice.
While construction industry leaders have made great strides in operating more sustainably, the sector faces growing scrutiny as countries make a low-carbon future a reality. Anticipating and preparing for this trend will offer a strategic advantage to companies that get ahead of the curve. Here are some points to consider.
Carbon tracking and offsetting
Cutting emissions in the construction industry is a highly complex issue because the sector is carbon-intensive by its very nature. According to the IEA, the built environment currently generates one third of annual global CO2 emissions. The acceleration of urbanisation around the world could have significant implications for meeting emissions goals.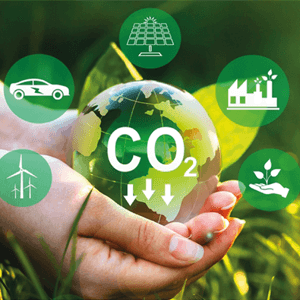 Businesses therefore need to better understand the carbon footprint of raw materials, construction activities and building operations in order to reduce emissions across the value chain. There is no 'one size fits all' approach to decarbonisation – emissions profiles vary widely across materials and assets, which creates complexity for industry leaders. Trusted, transparent data and tailored insights are imperative to help companies bridge the information gap and build a path to the future.
To address unavoidable emissions, we are seeing growing participation in both voluntary and compliance carbon markets. These markets create opportunities for companies to offset their emissions by investing in projects aimed at removing or reducing greenhouse gases (GHGs) from the atmosphere. As policymakers ramp up plans to meet climate goals, we can expect to see tighter regulation and increased scrutiny in this space. For example, the EU recently announced it will expand its carbon market to more sectors, and phase out free CO2 allowances for industries such as chemicals, cement and steelmaking. The construction industry needs to be ready to adapt to these changes, to meet its regulatory obligations.
Creating a circular plastics economy
Although plastics offer opportunities for innovation in the construction industry, they also present a unique challenge when it comes to the energy transition. According to recent figures, plastics are responsible for 1.8 billion metric tonnes of GHG emissions, or 3.4 per cent of the global total. This is set to increase beyond 2.5 billion metric tonnes by 2050 if left unchecked.
The plastics ecosystem is firmly in transition, with companies looking to keep resources in use as long as possible and recover valuable products and materials at the end of life. Mechanical and chemical recycling solutions take advantage of technologies to boil down plastic into its initial molecular structure to reconfigure for new use cases – but adoption and cost are challenges to uptake given the technology is still relatively nascent.
Amid changing policy and regulations, companies need to be able to predict and quantify the magnitude and timing of substantial market shifts, and better understand the interplay between production and recycling economics, emissions, societal needs, and resources. Data and analytics is therefore key to meeting the plastics circularity challenge, from pricing to trends data and beyond.
The Russia-Ukraine conflict should help to accelerate this trend. As most plastics in use today are 'virgin' plastics made from crude oil or natural gas derivatives rather than recycled plastics, companies are currently left vulnerable to significant market volatility. Driving circularity efforts will therefore boost resilience, as well as sustainability.
The shift to electrification
Many EU countries are also increasingly investing in vehicle electrification as a major part of their energy transition efforts, with transport currently accounting for almost 25 per cent of GHG emissions.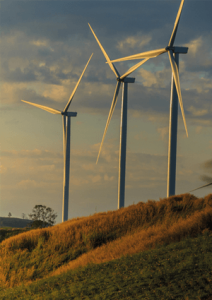 The IEA predicts that the number of public chargers will need to grow to over 15 million units in 2030 to meet Electric Vehicle (EV) usage targets – a nine-fold increase over the current announced pledges. But environment stakeholders and charge point operators will need greater visibility on charge point networks and data to drive effective deployment, with companies such as Dutch start-up EcoMovement driving efforts in this field.
Battery recycling is also a key issue as EV batteries are considered 'end-of-life' at just 70 per cent efficiency. As EV batteries contain numerous raw materials such as lithium, copper, nickel, cobalt and graphite – not to mention the raw materials used to manufacture the cars themselves – repurposing these batteries for use in both environment and industrial contexts will be critical.
There are already initiatives in play to give batteries a new life in home and industrial energy storage systems – a good example is Renault's 'Advanced Battery Storage' programme. Retired batteries can also be used in industry to store excess power generated by solar or wind farms, which helps to increase circularity throughout energy systems. This space offers a huge opportunity to drive efficiency and growth for companies that are able to develop scalable solutions.
Driving tangible change
Building a path to a net zero future will take a coordinated effort globally – but the construction industry has a critical role to play in actualising these ambitions. From creating more sustainable building solutions, to tracking carbon emissions and identifying opportunities for circularity, industry leaders need to operate more sustainability across the built environment value chain in order to drive meaningful change.
Decisions without data are little more than a stab in the dark – and guesswork is simply not an option if we are to meet our Paris Agreement commitments. In this fast-moving, ever-changing environment, trusted information and business intelligence have never been more important to inform decision making, and ultimately accelerate the shift to a more sustainable future.
For a list of the sources used in this article, please contact the editor.
Brian Crotty is General Manager at OPIS, a Dow Jones Company, which provides accurate pricing, real-time news and expert analysis across the global fuel supply chain, including the Spot, Wholesale Rack and Retail markets. OPIS and its brands, McCloskey, PetroChem Wire, Axxis and Chemical Market Analytics, enable customers to buy and sell energy commodities with confidence across the globe via easy access to transparent data, expert-level customer support, educational events and energy data solutions.