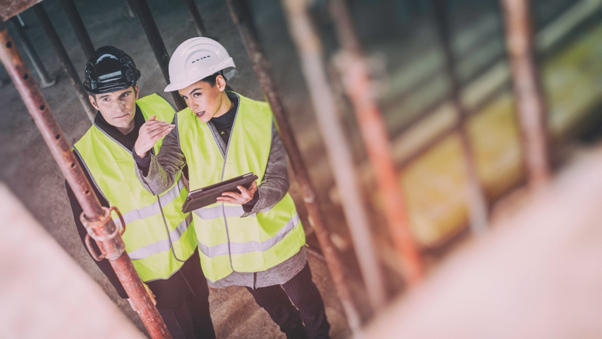 The growing importance of biometric technology on construction sites
Dominant among the digital solutions enabling construction contractors of all sizes to better manage risks, labour resources and health and safety compliance on site is biometric technology, which promises countless benefits.

Research conducted by Causeway in 2019 revealed that just under half (48%) of respondents said that they are planning to invest in new technology – such as biometrics – in the next 12 months to help better control construction site-based labour.
The Causeway Donseed solution is at the forefront of such solutions; its cloud-based biometric technology has been designed for construction contractors regardless of size and trade, from start-ups to main contractors. It is already providing numerous contractors with complete and detailed views of projects, by verifying identify at sign-in and sign-out.
It enables construction contractors to access the real-time business intelligence that they need to identify, monitor and minimise risks, so that they can manage projects more efficiently site by site and across their complex supply chains.
These secure and accurate records can of course support contractors while projects are underway and after they're completed – a valuable tool for fighting any potential litigation and boosting profitability through reducing site labour costs.
For example, the forward-thinking contractors that have already deployed biometric technology on site responded to Causeway's research by saying that they are producing labour cost savings of up to 20% on average, compared to paper.
Ultimately, biometric technology is an enabler which helps to ensure that a contractor's data is reliable and accurate.
It's an on site approach to on site risks.
For more information download the free Causeway Donseed eBook which explains how biometric technology can give you all the business intelligence you need to identify, monitor and minimise risks, so that you can manage projects more efficiently site by site and across your supply chain