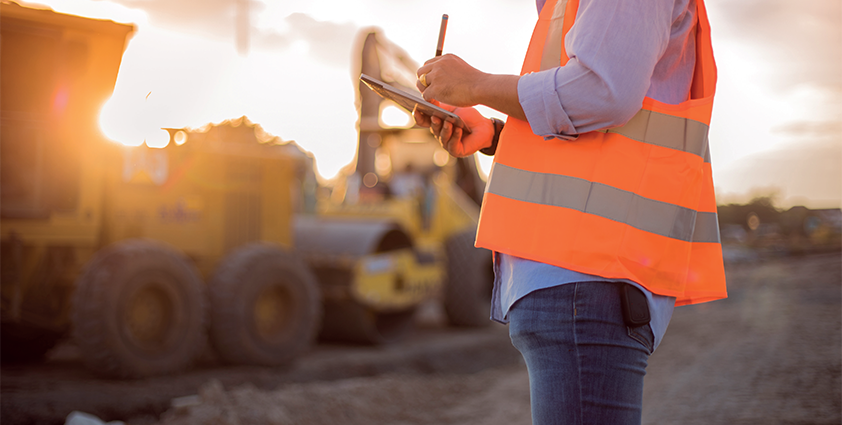 In the construction industry, delayed payments have a widespread knock-on effect. Beyond impacting an individual business, its employees or customers, the consequences of legislation tend to be on show throughout the whole economy.
With changes and strengthening to the much-maligned Prompt Payment Code having taken into effect in July 2021, are we finally seeing an end to poor payment practices, or is more regulation needed?
Why are payment delays an issue?
The construction sector is one of the most prominent players in the global economy, employing millions and contributing even more financially. With high demands, swift turnarounds and tight schedules to meet, the industry can be a melting pot of tension, nerves and pressure. So, when late or missing payments get factored in, problems may not be far away.
Whilst many consider late or delayed payments as part and parcel of the sector, they can prove incredibly problematic.
The most notable effect of late payments is that they have the potential to delay – or derail – an entire project. However, it can go beyond that too. Relationships can get strained, reputations may deteriorate, and credibility can dwindle. All of these are the best-case scenarios too. Too many late payments can force businesses to shut their doors for good – as shown in the prominent Carillion collapse of 2018.
What steps have already been taken?
The Prompt Payment Code (PPC) launched in 2008 and has seen frequent updates to try and help the sector, with some implemented as recently as April 2022. Introduced to stem the tide of slower payments and bring about a fresh attitude to the industry, the scheme is a voluntary initiative with around 3,000 signatories.
However, there is a general consensus that still not enough is being done. Think-pieces, articles and word of mouth from those in the sector reveal that the code still leaves a lot to be desired, whilst the aforementioned collapse of Carillion took place a decade after PPC's implementation.
Equally, a Google search shows companies such as Tesco, Unilever and Diageo have voiced concern over changes to the PPC – with the latter two seeing recent expulsion from the scheme.
As such, questions will remain. Namely: how effective is the code when conglomerates can choose not to adhere to the terms? Or, if an organisation works in a way that doesn't align with terms, is the code sufficient or is reworked legislation needed?
There is no doubting that initiatives – such as the PPC – are launched with the best intentions but at present, it appears to be far from the finished article. 2022's changes mean that companies can only bid for government contracts over £5m if they pay 90 percent of their invoices within 60 days. In due course, the target will rise to 95 percent.
It's fair to say there's work to be done before it can be considered sufficient enough to stem the institutionalised trend of late payments.
The impact on SMEs
Since the inception of the PPC, changes have continued to come into effect in an attempt to curb tardiness and reshape the industry into a space where prompter payments are at the very core.
Logically, the reasons for doing so make sense. Laborious payment terms and late payments rank alongside some of the more prominent issues for businesses in the SME space, where consistent cash flow is crucial to stay operational. Such factors mean that legislation's role cannot be overstated – even if it continues to have critics.
It may be considered difficult to measure how effective 2021's changes – and indeed this year's changes – will be, as external factors such as Covid have wreaked havoc on almost every industry imaginable.
Despite remaining operational when many other sectors ground to a halt, research has shown that two-thirds of contractors in the construction industry dealt with slower payments since the pandemic started.
On top of that, some organisations are still facing material shortages and soaring prices – factors that have already contributed to lengthy delays across the last year.
What's next?
SMEs can form the backbone of local communities, especially within the construction sector. Because of this, protecting them so they can remain operational should be of the utmost importance to all in the industry.
Whilst it may remain to be seen if more legislation will arrive – and if so, if it can eradicate late payments forever – or indeed if the PPC in its 2022 form is now fit for purpose.
One thing is for certain, however. Transparency is quickly becoming a new method of forcing prompter payments. Those who don't adhere to the PPC's terms are named and shamed, whilst the threat of fines for larger businesses may prove to be a monetary deterrent from poor practices.
Technology, not bureaucracy
Above all else, firms can take a moral obligation to do more without waiting for legislation to pass or come to fruition. Actions include setting out clear payment terms before work commences, having processes for collecting late payments and increasing your reliance on technology.
Often, the root of the industry's lax approach to payments is nothing more than an outdated way of working. Dealing with the financial aspect – and adhering to relevant legislation can be extraordinarily time-consuming.
A growing consensus is that technology – and not legislation – can hold the key to solving the payment problem.
Adopting new technologies can ensure deadlines are met, payment reminders are automatically issued, and transparency is afforded to all stakeholders. Equally, if new legislation launches, worries about adherence are removed – such systems are designed to keep you operational and compliant.
By stepping into the future, organisations could break the habits of a lifetime and reshape the industry on their own accord – without waiting for red tape to dictate their practices.
For a list of the sources used in this article, please contact the editor.
Payapps is an online solution that standardises and simplifies the end-to-end payment management of construction applications for payment, variations and document compliance. Payapps connects contractors with their supply chains for reduced assessment and response times, ensuring compliance and providing payment process transparency. Contractors like Bouygues UK, Stepnell, BW and TClarke use Payapps' digitised approval workflows to meet payment notice deadlines and to streamline a typically labour-intensive process where information sits across spreadsheets and emails. The risk of supply chain disputes is reduced while visibility and reporting of cash flow, projected final account, payment and liabilities are improved.
For more information please see: https://uk.payapps.com