Rok has a unique vision to become recognised as 'The Nation's Local Builder', explains Chris Hyde
A breath of fresh air
Rok has a unique vision to become recognised as 'The Nation's Local Builder', explains Chris Hyde
The Rok Group has grown from a small regional company with annual revenues of around £90 million in 2000 to a nationwide business with more than 3000 employees and sales that exceed £750 million. Today, Rok's size enables it to share resources, increase efficiency, develop expertise and maintain consistent standards.
One of the construction sector's leading players, Rok provides, amongst other things, bespoke development, building and maintenance services designed to meet local needs and customers' individual wishes. Rok believes thisunique approach, which is different to the construction industry 'norm', offers customers a combination of local focus and national presence.
Chris Hyde, Rok Building's regional leader for Wessex, has been with the group for six years. Excited about the progress Rok has made, he tells Construction Today more about this distinctive nationwide construction firm: "The Rok group has grown considerably in the time since I joined it, becoming what is now a nationwide business with more than 3000 employees and growing sales figures. Its size means each Rok business stream (Rok Development, Rok Building and Rok Maintenance) can share resources, while maintaining high levels of consistency.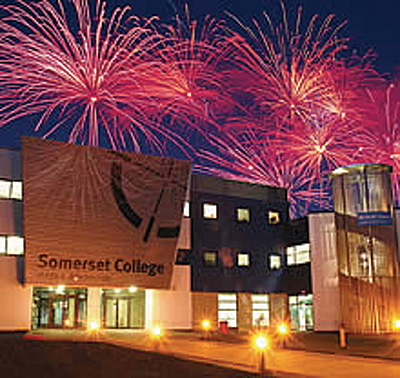 "Rok has a unique vision to become 'The Nation's Local Builder'. We have a network of local offices throughout the country, which utilise dedicated teams that live and work in their communities. So, Rok's vision is all about community engagement and gaining the trust of their community so that, whichever town or city we are working in, Rok is considered to be a vital part of the fabric of that area. We are a company driven by inspirational, local leadership, developing modern solutions in a competitive industry."
He continues: "I'm a Rok Building regional leader, responsible for the Wessex region. We specialise in everything from small projects to large capital contracts in addition Rok Building is the UK's leading social housing provider. Dedicated to sector delivery, Rok utilises well qualified and motivated teams, who tailor their services to meet local needs, in the hope of turning customers' dreams into practical solutions."
Operating from a network of offices in major towns across the UK, Rok aims to become 'The Nation's Local Builder'. Its ambitious, yet achievable objectives are to become the best in local markets, the best employer and the best financial performer, which offers the best service. Chris believes this approach offers customers a unique combination of local focus and national presence.
In order to meet its objective of becoming a strong local presence, Rok bases itself in the community -working within a limited radius and serving that community where its teams live, shop, educate their children and enjoy their leisure time. This means Rok, a socially responsible organisation, is involved and accountable, cares about its neighbourhoods and also earns their trust.
Chris explains: "We are very different from the traditional large contractors who operate at somewhat of a distance. They tend to arrive in a town, put up multi million pound structures and that's it, they disappear. Being local, we know our customers and understand their concerns. This strong local presence means we can provide a service tailored to customer specific requirements backed by the shared resources and efficiency of a national organisation."
Indeed, whether working on traditional, design and build or partnering schemes, Rok's strength is in its ability to gain a clear view of its customers' priorities and keep these at the forefront of the services it provides.
One of the UK's leading providers of services to the social housing sector, Rok enjoyed a good 2006, announcing in the early part of the year that its long-term agreements with customers had hit the £1 billion mark. This milestone was reached following the successful award of several substantial social housing contracts from Registered Social Landlords, which will run over the course of a minimum of three years.
Chris tells us more about Rok's history in the social housing sector: "Rok moved into social housing six years ago and quickly gained a reputation for being able to develop, build and maintain affordable housing from a network of local offices. By the middle of 2006 we had gained more work in the sector than any other company. One of the reasons for this growth is at the heart of Rok's success – our nationwide offices are embedded in local communities, employing people from the area and sensitive to specific needs."
Talking further about the secrets behind Rok's success, Chris concludes: "We have a unique vision, underpinned by detailed objectives and values, which we never compromise on; that is the secret to Rok's dramatic growth and continuous success. If Rok makes a commitment it delivers, in its own unique and very appealing way. We have a relentless drive to achieve our corporate vision and believe we can offer a real experience for our customers. We have a real sense of purpose and an unrelenting determination to get where we want to be."