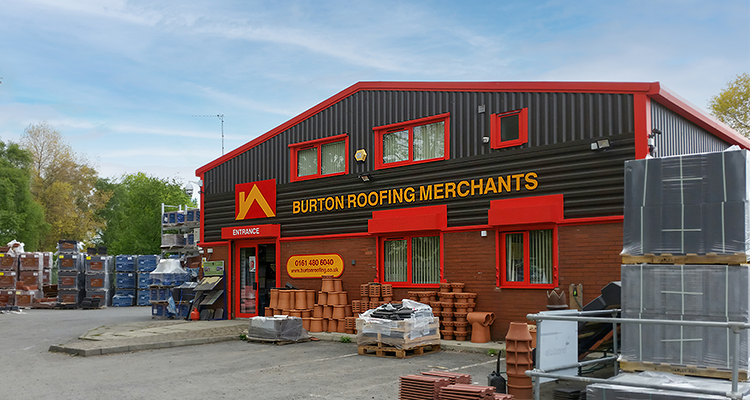 The success story behind Burton Roofing's 40-year history of consistent growth 
Burton Roofing Merchants (Burton) has been supplying the UK roofing industry with a wide selection of materials, tools, and accessories since its foundation by Peter Burton in 1982. Having worked with some of the most renowned companies in the industry, the company has built a strong presence and is now one of the UK's largest roofing merchants. 
Paul Hattee, Managing Director at Burton Roofing, sat down with Construction & Civil Engineering back at the beginning of 2022 to discuss the company's bounce back from the pandemic and its acquisition of Rinus Roofing (Rinus), which added specialized flat roofing services to its already-impressive portfolio. 
"There's been even more changes across the business since we last spoke," he begins. "Not only have we integrated Discount Roofing Supplies into our main business, meaning we now operate from 38 depots across the country, but we're also about to complete the process of relocating our head office to a new management suite in York." 
Having purchased Rinus two years ago in 2021, Burton acquired a large office space, which is now becoming the company's headquarters. "The biggest challenge has been relocating our entire finance department and filling 22 vacancies in York," Paul says. "This was a tricky decision to make, but the motivation behind it is to have all our Head office employees under one roof. 
"We've successfully relocated both our finance and HR teams to the new office, and appointed a new Finance Director, Tom Wood, so the process is nearly complete," he adds. "Our people are crucial to the business, so we try to look after them as best as we can. I believe the new office will help to establish a positive, family-feel, strengthening the team as we prepare for our next round of acquisitions!" 
With a 40-year history of successful trading, Burton prides itself on technical knowledge and excellent customer service. It serves both domestic and trade customers with a product line containing over 30,000 items, and its customer-focused team are always on hand, whether at one of the depots, over the phone, or via email. 
Burton even offers a service to help identify specific parts or find modern alternatives. Customers can send images and dimensions to the company's support team, who will then assist in sourcing the item or finding an alternative from its huge stock range. 
On a more personal note, Paul has been at the heart of the company since he joined as Assistant Manager of the York depot, the company's then second site, in 1993. "We then opened a depot in Leeds in 1995, where I was Manager, and then in 1997 Peter made me a director of the company," he recalls. 
"Business was slow in the early days, but it was to be expected, as we were opening new greenfield sites – virtually starting from nothing. We employed determined people who were hungry for volume. They were just as hungry as us because they were excited to have a new depot generating jobs in their community. 
"We kept on generating revenue, raising enough to trigger a new branch, and then we'd go through that process again and again; so, although we progressed slowly, we did it thoroughly," Paul explains. "We continued to expand from there really, opening branches in Newcastle and Stockton-on-Tees, before Peter sold the business to The CUPA Group (CUPA) in 2008." 
CUPA, a slate quarrying company based in the Galicia region of Spain, was one of Burton's previous suppliers. "Although Peter was still head of the company, it was at this point that I started to take a bigger role and adopt more responsibilities, as he wanted to take a backseat in the business," he reflects. "Then, in 2016, CUPA was sold to The Carlyle Group, an American multinational private equity firm, and Peter officially appointed me as Managing Director. 
"One week after this appointment, Peter sadly passed away," Paul tells us. "It was a very difficult time, but in the same token, it has motivated me to make the business as successful as it is today. My vision for the company has remained the same since Peter's death: to continue his legacy in driving the business forward. 
"It's funny really; I had this idea in my mind that I'd feel satisfied when the business reached £100 million revenue and I'd step back from the day-to-day operations," he reveals. "We're now at £170 million revenue, and my desire to be involved with the business is as strong as ever. That figure in my mind keeps getting larger – I'm not going anywhere until we reach £250 million!" 
Today, the business is owned by Brookfield Asset Management (Brookfield), one of the world's largest alternative investment management companies. The Canadian company is based in Toronto and purchased CUPA in 2022, becoming Burton's ultimate owner. 
"It's been rewarding to watch the business grow," says Paul, reflecting on his career at large. "We accelerated from five branches to eight under CUPA, then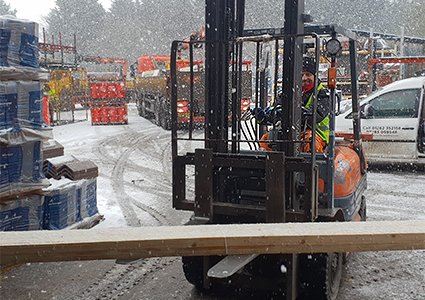 acquired businesses in the South and West of the country over the following years. Of course, our biggest acquisition was Rinus two years ago in 2021, which virtually doubled the size of the company overnight. We let both Burton and Rinus continue operating as they were, but it's now an exciting time as we're on the verge of being fully integrated." 
Having joined the business in 1993, it is unsurprising that Paul has witnessed numerous changes across the roofing market, as well as the wider construction industry. "The bounce back from the pandemic was great for business; people had a greater appreciation for their homes and invested in renovations and repairs," he recalls. "Then, as the market recovered, we were faced with not only availability issues across the supply chain, but also a slight decline in demand. 
"The market became much tighter and started to shrink. People were more likely to have their roof repaired, rather than renewed, which resulted in less business for us. Also, home builders reported a huge downturn in mortgage applications after the pandemic and the sharp rise in interest rates so less people were moving home." 
Paul continues: "However, while many people in the industry are pessimistic about the future, especially the latter half of this year, I think we will start to see very slight growth from July onwards. Hopefully, this successful growth, no matter how small, spans the UK construction industry as a whole. 
"And that's without considering the weather," he laughs. "The second half of the year is always more positive and enjoyable for the construction industry, especially those of us in the UK, as the weather is much warmer, and we can typically complete more projects in less time than expected. 
"We cannot ignore the issue of rising inflation, but the industry has to stick together," Paul proposes. "Companies must try to keep their prices and keep the margins because usually prices fall again. In this industry, we go full circle; at times prices can rise dramatically, thus creating surplus products in the market then prices tend to come back down again. 
"Personally, I feel optimistic and hopeful for the future," he concludes. "We're now completing our office move, and I'm confident that we'll continue to experience growth and success as a strong, passionate team moving forwards."