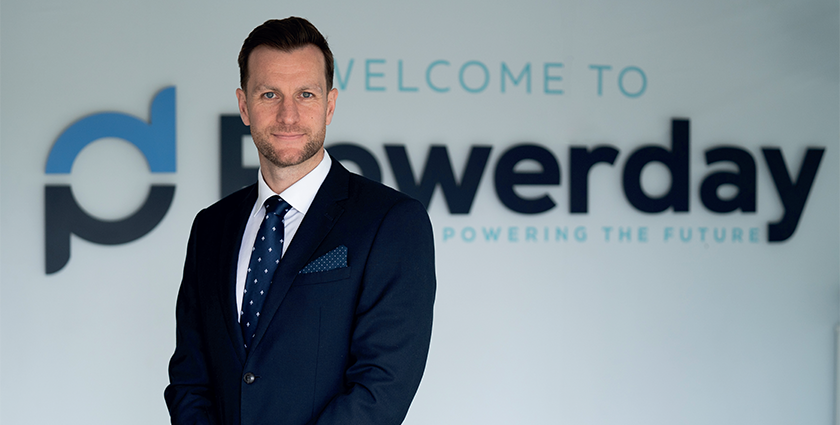 Minimising waste costs has rightly remained a priority for construction contractors during these last few difficult years but what constitutes value for money has changed. A 'no frills' waste management option might provide a low cost for a bin and a collection service but in recent years the true cost of waste is about so much more than those upfront costs. What used to be a fairly low-risk purchase has become high risk and the concept of value for money has expanded to incorporate a wide range of issues ranging from compliance and health & safety to social value and environmental factors. Businesses need to understand where waste management can add value to these areas and protect or enhance a reputation and where on the flipside, poor practices could cause real damage to an organisation's brand.
There's a cost to compliance
Waste legislation is extensive and complex. We have had a period of relative stability in this area in recent years but that shouldn't lead to complacency. The Environment Act 2021 has paved the way for future legislation and policy announcements, to meet new legally binding national targets for waste. These proposed targets have been out for public consultation since March (closed 27th June 2022) and statutory targets will be laid before Parliament in the autumn. We know the government is going to be taking measures to support a circular economy, move waste up the waste hierarchy, and reduce quantities of residual waste generated. Accordingly, there is a proposed target to reduce residual waste (including in the construction sector) in terms of kg per capita by 50 percent by 2042 from 2019 levels, and another to double resource productivity by 2050, through reduced material use. The government has pledged to focus 'attention on where the environmental impact is greatest'. In 2016, the UK produced circa 221mtonnes of waste of which 62 percent was construction, demolition and excavation waste – the message to the construction industry is clear.
Contractors are going to need to collaborate more closely with their waste management partners to not only stay abreast of waste regulations but to help them comply. Non-compliance does not only lead to fines but can damage an organisation's professional reputation, particularly as all businesses face greater scrutiny over their impacts on society and the environment. Partnering with a waste management company that is reputable and experienced, audited and accredited, with all the checks and balances that come with that, will become even more important in helping to safeguard a business.
Minimising health and safety risks
Storing, collecting and transporting waste present risks – in 2021, the waste industry reported a fatal injury rate around 17 times the average for industry in total. These risks obviously need to be identified and managed, something that is much easier for businesses to achieve in close collaboration with their waste contractor. Nobody wants a health & safety incident on their site, whether their fault or that of the contractor.
A responsible waste partner will deliver not just compliance but best practice in health & safety for example through driver and operative training. They will employ vehicle cameras, telematics, and other technological advances to not just minimise the risk of health & safety incidents but ensure that in the unlikely event that there is one, the incident can be fully investigated and evidenced.
Supporting your social value agenda
Government measures to deliver greater social value from procurement are proving a real challenge for construction contractors looking to win public sector work and needing to show how they are supporting the Covid recovery. In our experience, many are still grappling with how to approach this and provide true social value through the duration of a contact.
There's a real opportunity to explore how a waste partner could support this agenda to tackle inequality, address climate change, and reduce waste. Responsible waste companies will be measuring and reducing their carbon footprint, playing a positive role in their local community, and helping clients to find ways to reduce and recycle hard-to-recycle wastes. Helping to provide impactful and measurable social value may not be factored into upfront waste costs but is increasingly where value can be provided through a waste contract.
Meeting environmental targets
All businesses are under more and more pressure to meet challenging environmental targets and reduce their carbon emissions. Scope 3 emissions, that's those in the value chain, are going to become increasingly important for contractors. Waste is a significant Scope 3 emission that will need to be considered as part of net-zero targets.
It used to be that good recycling rates and zero waste from landfill were enough. Contractors now need waste partners that can also move materials further up the waste hierarchy find the best solution for waste, minimise waste miles, reduce the carbon footprint of waste treatment, and provide the metrics to evidence efforts to tackle climate change.
Contractors are likely to also have to consider net-biodiversity gain, air pollution, water management and other environmental targets. As businesses seek to have an increasingly positive impact on the people and environment around them, who they buy from becomes more and more important. You might be surprised at how your choice of waste management partner could affect whether your waste is a negative or positive impact on a wide range of environmental targets.
Understanding what you are paying for
What all these factors have in common are investment – in facilities, fleet, people, accreditations, technology and in the community. Value for money will of course always be a key consideration for construction waste contracts; contractors need to understand clearly what they are paying for and how what's important has changed in recent years. Paying a bit extra should ensure a service that can deliver far more than the simple collection of waste. What's vital is to understand longer-term risks and opportunities from waste management and to collaborate closely to ensure that upfront costs really are the only price a contractor pays.
Anthony Davitt is Sales Director of leading London waste management company, Powerday. Powerday operates the largest Materials Recycling Facilities (MRFs) in Southern England from its sites in Willesden Junction and Enfield. Supported by waste transfer stations in Brixton, Wimbledon and Heathrow, the company has an unrivalled presence across London. Combined, these facilities are licensed to process over two million tonnes of waste each year. The Willesden Junction site can receive and move out materials by canal, rail or road, making it one of the mos t flexible facilities in the country.
For more information please see: www.powerday.co.uk