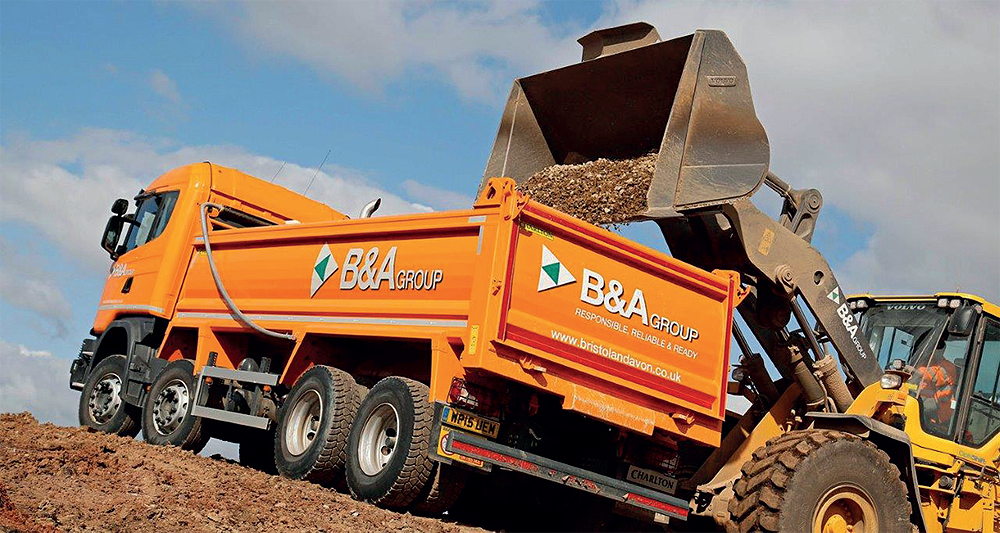 Top tippers
Innovation, investment and continuous improvement are some of the key factors behind Thompsons UK's quest to maintain its position as the premier tipper truck manufacturer in the UK
As the UK's leading manufacturer of tipper bodies for the construction industry – as well as the waste, environment, highways, utilities and rental sectors – Thompsons UK never compromises on quality. Even in 2020, a difficult year for businesses the world over, the company has stayed true to its philosophy, finding ways to improve its existing products without disregarding the key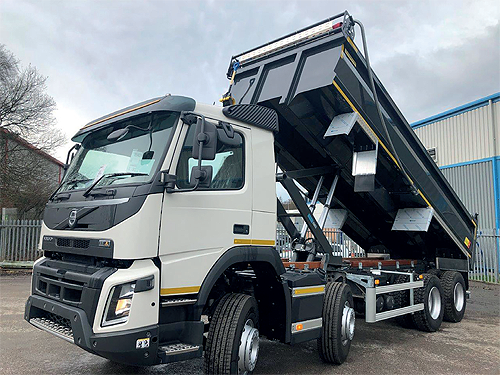 elements that have made them a success.
"At Thompsons, we only purchase market leading material and equipment," explains Group Engineering Director Neil Griffin. "At present, we are working with SSAB to use their brand-new Hardox® 500 Tuf material. It is the next level up from the products that everyone else in the industry uses. We can get a 20 per cent reduction in bodyweight via this material without compromising service life. That cannot be sniffed at."
Based in London, Thompsons has built a presence across the UK during its 50 years in business and now boasts facilities in Croydon, Dover, Blackburn and Dalmeny, Scotland. The company has never been slow to invest in new equipment to maintain the efficiency of these sites and over the last three years has ploughed around £5 million into the cause. The trend continued in 2020 as Thompsons looked for new processes and technologies to help improve production and product quality.
"During 2020, a new Trumpf 6kW laser was installed in Blackburn giving us two lasers now within the group," Neil reveals. "This means reducing our reliance on external suppliers to be able to take up the surplus requirements as well as allowing us to be very flexible during manufacturing. If we need the parts now, we can cut them straight away without delays for suppliers or shipping times. Additionally, the extra capacity means we can put even more components through the laser, rather than guillotine or manually manufacture them. This leaves the shop-floor free to get on with building the bodies, not making the parts as well."
Towards the end of December 2020, Thompsons agreed the purchase of two brand-new, state-of-the-art press brakes from Bystronic, worth £500,000. Croydon and Blackburn will be the two sites to benefit from this acquisition.
"The new press brakes will replace old presses but come complete with bespoke tooling, laser measuring and hydraulic lifting tables to make life easier for the press operator," Neil adds. "The investment doesn't stop there though as we will imminently be placing an order for a new plasma cutter at Dover. The new power source will allow faster cutting and the ability to cut even thicker material. At Blackburn, a second paint booth is now in operation, along with deburring and drying equipment to enhance the durability and appearance of the paint process. As you can see, we've been busy making upgrades, as always."
Possessing the latest equipment enables Thompsons to provide a one-stop-shop solution for its customers, offering them a wide range of rigids, trailers, tailgates, tipping gears and cranes. Product development is a vital part of the process too and success in this area means that Thompsons reputation as an innovator continues to grow.
"New products, ideas and requests are generally derived in two ways," Neil states. "The first way is to satisfy a customer requirement. This may be a new function, an update to an existing product or a change in operation of how something works, but it very much depends upon the customer's needs. Whilst these products may start life satisfying a customer request, they may eventually go on to be offered as standard options.
"The second way ideas are generated is through our engineering department," Neil continues. "This may include new lighter bodies, converting existing designs from utilising pneumatics or hydraulics to an all-electric operation, producing designs to ensure we can comply with current legislation or designing new systems to make operating with the new legislation easier."
Latest development
Among Thompsons' latest product development successes are extra-versatile aluminium bodies, which can accommodate a much wider range of operating requirements. The company is currently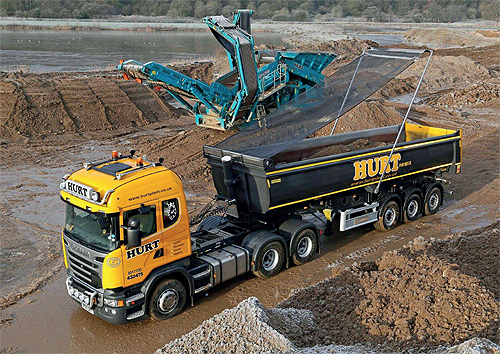 experiencing more and more customers requesting these to be fitted with a steel floor liner to provide extra strength and reduced wear when carrying products. Thompsons' aluminium bodies also include various design and production methods that further improve their performance, durability and long-term reliability. In early December, major tipper operators such as Tillicoultry Quarries in Scotland's Central Belt took the first of these aluminium bodies into their fleets.
Another area of focus for Thompsons in recent times has been the development of electric vehicles. "Given the drive towards more electric alternatives, we are currently working with one customer and a truck manufacturer on an electric truck," Neil reports. "Ensuring a vehicle is fit for purpose requires input from all interested parties to confirm that it works in the way the customer expects. This means looking at layouts to check the equipment can be fitted and looking at the power requirements to run the equipment – not just for an hour, but all day!"
Despite the continued productivity and progress, Thompsons did not escape the impact of the Covid-19 pandemic in 2020 and the company took the decision to shut its doors during the UK's first lockdown period. It was, of course, not a move the firm took lightly, but employee safety was prioritised and as a number of staff members use public transport, Thompsons decided to adopt Government guidance and close.
"At the beginning of May, we started to open again in a limited capacity," Neil says. "Before worrying about workload, we had to make the factories safe. This involved purchasing a large amount of PPE, re-marking walkways, and closing kitchens and canteens in order to maintain social distancing. Given that a number of our employees work in teams, this became more difficult and we had to devise methods of working alone instead. Looking back, the company is probably in a healthier working state now as hard times make you evaluate your processes and help to improve the development of better, quicker, leaner systems."
Unified organisation
In many ways, 2020 has been a remarkable year for Thompsons. In spite of the myriad challenges posed by Covid-19, the company has remained resilient and will now be able to consolidate its position in the New Year. The next hurdle, Neil notes, will be Brexit.
"Most of the trucks come from Europe and a lack of trucks during lockdown meant a lack of work in the bodybuilding sector," he remarks. "Truck deliveries are now back on track, however potential price increases are on the horizon. Orders for the future look very good but whether this is down to a pre-Brexit surge, we are not sure. We have been trying to arrange sufficient material availability in the UK so that any delays in getting future material won't affect our manufacturing ability for a while. Hopefully a resolution can be reached and we can continue trading with minimal extra bureaucracy."
Though 2021 is set to offer a degree of external unpredictability for all UK businesses, Thompsons will rest assured knowing that its strength comes from within. After years of working to create a successful company culture through team building, social events and face-to-face interaction across its network of sites, the company has become a truly unified organisation with a commitment to achieving shared goals. In return for its employees continued dedication and hard work, Thompsons remains flexible and understanding of each team member's individual needs. The Thompsons ethos has become a vital part of the firm's half century of success and that is why the company often chooses to promote internally when selecting those that will lead the business into the future.
"Eighty per cent of our factory managers are internal promotions," Neil proclaims. "Who better to help improve production than the guys who have been making our products for the last few years? This fact also endorses a culture within Thompsons that if you work hard you can move upwards within the company."
Thompsons UK Ltd
www.thompsonsuk.com
Products: Tipper bodies manufacturer