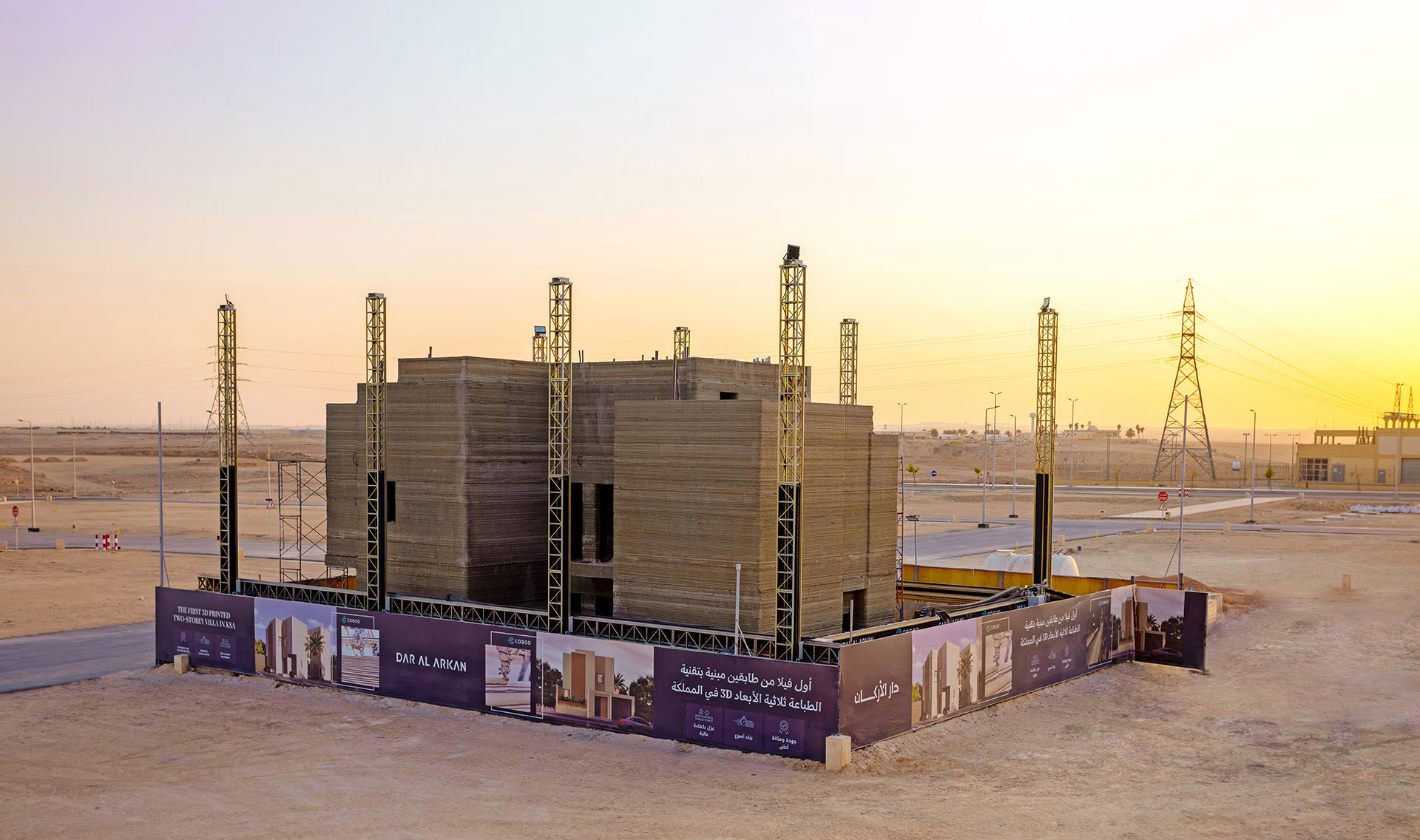 Smart home villa in Saudi Arabia is the tallest on-site 3D-printed building
The world's tallest 3D-printed building has taken to new innovative heights
The world's tallest 3D-printed building is now complete, and it is in many ways impressive. The three-story building compromises 345 metres-squared, and was made by the leading Saudi Arabian real estate developer, Dar Al Arkan, using a COBOD 3D construction printer.
The villa features several smart home features and the use of new materials. Low-cost local materials were used to create the 3D printable concrete. It is the first 3D-printed building from Dar Al Arkan, and is fully compliant with the building codes, making it a bright example of how technology, and innovation can work hand-in-hand with safety and regulation.
Wael al Hagan, 3D construction printing project manager from Dar Al Arkan said: "Our efforts are focused on developing the kingdom's real estate sector by integrating the latest trends and technologies, drawn from global best practices to enhance our industry locally and deliver on the objectives of vision 2030. The introduction of 3D construction printing enables us to focus on greater flexibility of design, strengthen productivity and achieve higher cost efficiency."
The project was executed using local materials, and the D.fab solution developed by Cemex and COBOD. This solution allows COBOD customers to use 99-percent local and inexpensive materials, while only relying on one percent sourced from a central location.
Henrik Lund-Nielsen, Founder and General Manager of COBOD shared that the three-story villa represents the innovative potential of 3D printing industry both in terms of size and quality and in many other ways. The villa demonstrates the capabilities of the technology regarding scale, speed, use of cheap local materials and innovative solutions. Its technology delivers the fastest construction method in the world, and when this is combined with low-cost, locally made concrete, it creates a winning formula.