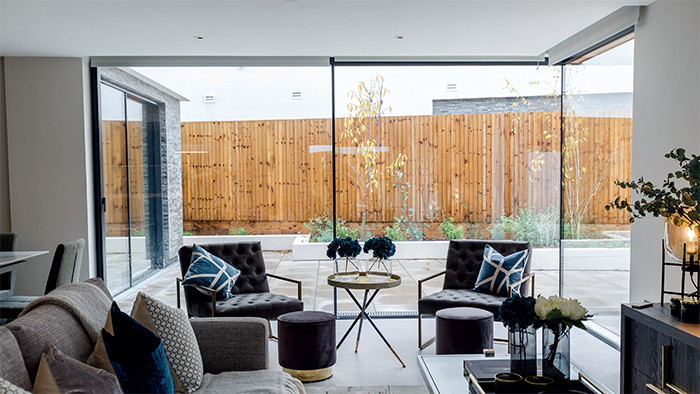 Through dedication to exemplary service, Arkay Group is building the future of construction
Established over 45 years ago, Arkay Windows started as a trade company, supplying uPVC products to builders and small window companies in North London. "In 2007, we began manufacturing aluminium systems to satisfy a growing demand for high-end glazing products from our existing customer base," shares Raju Radia, the Managing Director. "We then began manufacturing Aluk products from a 9000-square-foot site in Watford, and chose to stay within easy reach for our customers."
The aluminium side of the business quickly took off, and in 2010, it added Schuco products to offer a greater choice to Arkay Group's customer base, while serving increasingly brand-conscious end users. "The need for greater factory capacity to keep up with demand led us to move to a 17,000-square-foot facility in Watford Business Park in 2013, but we soon hit capacity once more. Two years later, we moved to a larger facility on the same road to allow for future growth."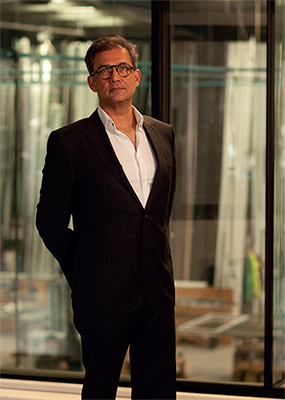 In 2016, Arkay Group released its first trademarked range of products, incorporating custom extrusions such as EdgeGLIDE, InfiniGLIDE and InfiniLIGHT. "This coincided with our first ever trade show appearance," Raju explains, "and saw us quickly expand to serve new areas of the UK. In a short space of time, we had begun to outgrow our factory due to the success of these new products. So, in 2018, we added a second 22,000-square-foot facility nextdoor, dedicated solely to manufacturing."
The most recent milestone for the business took place in 2022, when Arkay Group completed the acquisition of Quantum Windows Ltd in Northamptonshire. This added an 80,000-square-foot production facility to its own infrastructure, and gave the company a greater presence in the uPVC market, and in a new area of the UK.
"We are mindful that different clients have different preferences and budgets, so rather than focus on a single suite of products as many companies do, Arkay Group develops and maintains an extensive offering of windows, bifolds, sliding doors, minimal doors, and rooflights, with multiple brands and price points for each product type. "This leaves our customers free to take on a variety of work in the knowledge that we will have solutions to achieve the aesthetic and performance required of the project; all under one roof."
To provide this expansive catalogue, Arkay Group invests heavily in software. Customers have the option to price and order the entire product range, in an instant, through the cloud package, backed up by strong marketing, technical and showroom support. "We offer homeowner sales leads to our partners, as well as featuring them on our website and creating bespoke brochures for them. We also have a brand-new showroom with our full product range on display, where our customers are welcome to bring their clients to see and touch the products in person. This removes the obligation for customers to be marketing experts or have every product in their own showrooms, so they can focus on what they do best."
Group-wide, the business currently has a combined factory area of 150,000 square feet, and more than a dozen CNC centres for cutting and machining. The entire workflow from initial enquiry through to purchasing, manufacturing and dispatch is driven by its bespoke in-house software. The software also monitors and provides metrics for every single stage of the process to assist in identifying issues ahead of time and bringing down inefficiency. "With changes to building regulations in June, 2022, we became aware of a need for a sliding door, which ticked all the boxes for a modern aspirational glazing product – extremely slim lines, clean square appearance, attractive colour-matched hardware, reasonable price point – but which was simple for the trade to install and crucially could meet the 1.4 w/m2k u-value requirement, which most existing products on the market struggled to do."
Raju then highlights that launching the EdgeGLIDE+ six months ahead of the regulations coming into effect proved invaluable in getting the company up to full manufacturing speed. "Customers have been extremely pleased that the same product they have been installing all year will now comply with the requirements of new projects with no changes needed and nothing to re-learn. This is not just limited to the EdgeGLIDE+. All of their double-glazed standard windows now meet the 1.4 w/m2k u-value requirement, making it easier for customers to meet regulations without an increased price tag.
"Tying in with that, we have recently launched an opening version of our InfiniLIGHT flat roof light, opening up the possibility of motorised ventilation or even roof access with the same frameless aesthetic of the classic fixed InfiniLIGHT," he shares.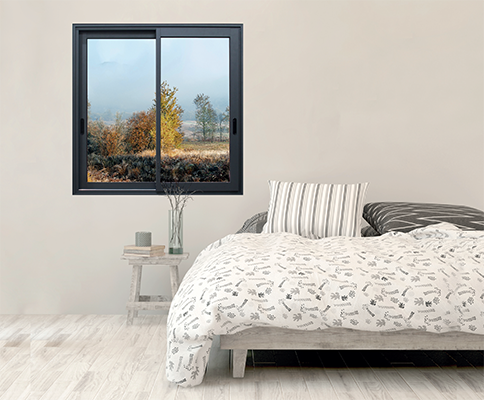 Considering its impressive history, it comes as no surprise that Arkay Group is gearing up for a successful year ahead. When it comes to the company's 2023 strategy, Arkay Group is focused on improving its internal systems. "Our continuous development team has produced loads of exciting new innovations over the last 12 months to improve pricing speed, processing speed, accuracy of tracking items through the factory, optimisation of deliveries and much more. Our goal as we implement these over the coming year is to provide the best possible customer experience and give our partners a competitive edge.
"We will also be launching several new products to satisfy the requirements of the 2022 building regulations. Day-to-day, having Quantum Windows' experienced team and facilities behind us will allow us to serve a wider area of the UK with more effectiveness and less waste as we amalgamate our logistics and infrastructure. The acquisition of Quantum Windows was based on its excellent reputation and production split capacity, which complimented that of Arkay Windows," Raju says.
Sustainability is also integral to the company's operation. "All of our waste profile is collected and recycled. Waste uPVC can be recycled up to ten times and goes into a closed-loop recycling system where it is used to create new uPVC windows. Aluminium can be recycled infinitely, and this process uses 95 per cent less energy than producing new billet. Aluminium is therefore one of the greenest construction materials available.
"We are currently developing the infrastructure required to create a paper-free production flow from beginning to end, with a fully electronic quote and order processing system already in place and sign-on-glass for deliveries scheduled for spring 2023. We are also working with our largest hardware supplier to replace branded packaging with recycled, unprinted and biodegradable cardboard packaging, and where possible, using a bulk packing method instead of individually wrapped items.
"Our ambition is to be a significant industry leader in the coming years, focussing on maximising efficiency, offering the best possible customer experience and improving on key metrics such as OTIF. If we are able to succeed in these areas, I feel organic growth will naturally follow and this has been the key to the company's journey so far," Raju says.
In conclusion, Raju expresses that the overall success of Arkay Group is owed to the network of people and relationships that keep the business going. "The culture of the company is our most important asset and the biggest ingredient in our growth. Maintaining service during periods of growth is always an extremely difficult challenge, and having the right people in place and with access to the information they need to work effectively is key. Going forward, this will be something that we strive to maintain.
"In the same breath, we also believe in working closely with our supply chain and appreciate the challenges they have faced along with everyone else in our industry over the past two years. For a supplier relationship to operate through such turbulent times requires a partnership approach, and with most suppliers, this requires us to be in constant communication at all levels of the business."
www.thearkaygroup.com