Stock where you need it most
Family-run business TIMCO, has specialised in supplying essential products to independent retailers in construction and industrial sectors for almost 50 years.
First established in a small unit at 1 Love Street, Cheshire, by Tim Midwood in 1972, TIMCO's products initially consisted of a select range of nylon lock nuts and self-tapping screws from the Far East. The family-run business – led today by Managing Director, Simon Midwood – has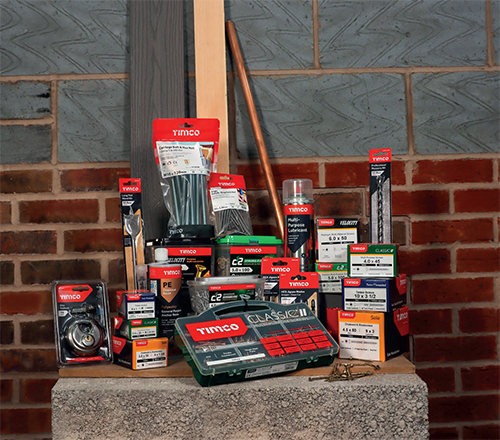 experienced rapid growth in the years since its founding, increasing its stock holding of products, tools and accessories exponentially, increasing customers to 4500, adding a factory in Taiwan, developing over 140,000-square-foot of warehousing, and gaining various ISO accreditations.
Recognised as being a leading wholesale supplier to the construction and industrial sectors, TIMCO has continued to see a surge in demand for its products, driven by home improvements, the buoyant housing market and new infrastructure projects. This helped the company achieve a record turnover of £49.7 million for 2020 – a 14 percent increase on the previous year – and has it predicting a £60 million turnover for 2021.
"TIMCO is very much a one-stop-shop for over 4500 independent merchants across the UK and Ireland, supplying essential products that trade professionals rely on every day," explains Simon. In recent times, the company's product portfolio has increased from 5500 lines to over 7000 quality products, and all of said products have subsequently been rebranded to come under the TIMCO umbrella. The range includes – but is by no means limited to – screws, fasteners and fixings, nails, adhesives and chemicals, power tool accessories and hand tools, building hardware and site protection, security, ironmongery, and PPE.
"Even as it has grown, TIMCO has remained committed to retaining its core values as a family-run business that seeks to provide industry-leading support, services and products to its builders' merchants," Simon continues. "The TIMCO business model is all about supporting customer businesses and enabling them to compete with national operators. This is accompanied by a range of services and support functions as part of the 'TIMCO hug', providing knowledge, marketing services and support to merchants, including overnight deliveries, professional marketing and expert advice.
"TIMCO goes a step further than other merchants by assisting customers with their marketing, for example, providing an 'own branded' catalogue for the full range of products, and providing marketing materials including work wear, bespoke banners, posters, and POS signage. The TIMCO Sales Support Team also provides merchandising consultancy and bespoke displays containing pre-packaged and branded products, while a dedicated team also provides training, and attends trade mornings and customer events."
While TIMCO has by no means been immune to the effects of the Covid-19 pandemic since it brought the world to a standstill in early 2020, Simon is keen to stress that the company steadfastly refused to batten down the hatches during this time, and continued to invest in multiple areas of the business, not least of all on its facilities, products, and its people. "We have made a significant investment of £1.1 million to increase our warehousing space, to introduce further automation to achieve greater efficiencies, and to secure six acres of land adjacent to our current site, which will allow us to double our storage capacity and grow our offices further in the years to come," he details. "We are currently working on an industry-leading Warehouse Management System, and in January 2022 we are also going to be relaunching Direct-to-Site deliveries."
Product wise, TIMCO has launched more than 750 new lines in 2021 alone, with this year's product highlights including TIMCO's new look C2 range, including the brand new C2 Clamp-Fix, which is a premium multi-material screw, featuring award-winning twin-cut technology. Recently, the company has also introduced a new PPE range, and before the end of the year it will have unveiled a large new hand tools range of over 150 lines.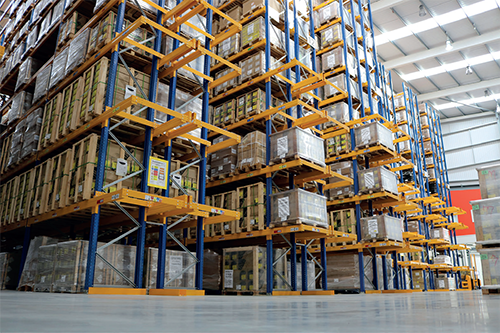 "In 2022, we will be launching a new workwear range, as well as extending our Building Chemicals range to include interior and exterior cleaners, greases and oils, paints, lubricants, and filler and sealants. In addition to all of this, there will be further third-party collaborations to follow with key brands such as Gorilla and Hozelock," Simon says.
Last but by no means least, TIMCO has also directed capital and resources towards its people. "In this regard," Simon continues, "both of our Management and External Sales teams have been further strengthened during 2021. Steps we have taken include bringing seven new Regional Business Consultants into the fold, bringing our total to 20, as well as the appointment of a new Digital Platforms Manager and a dedicated Ironmongery Product Manager."
The efforts of Simon to take the company forward have not gone unnoticed, with the start of October 2021 seeing him named as one of The LDC's 'Top 50 Most Ambitious Business Leaders for 2021'. In response to this news, Simon commented: "I'd like to dedicate this award to all our TIMCO staff who worked so tirelessly through the Covid-19 pandemic to provide the winning products and service that we are known for. I am truly proud of what we have achieved and look forward to driving TIMCO through the next phase of our expansion plans, and the launch of more new products."
Bringing our conversation to a conclusion, Simon wants to ensure that we also draw attention to TIMCO's ongoing environmental and CSR efforts. "Examples of how we are actively working to improve our eco credentials include the development of boxed alternatives to plastic tubs to help reduce plastic packaging," he intones. "TIMCO's TIMbags and TIMpacs are all made from 100 percent recyclable plastic too and carry the Mobius loop recyclable logo. Our catalogues are printed on FSC-Certified paper, and are 100 percent recyclable thanks to the use of vegetable-based inks, which are easier to remove from recycled paper during the re-inking process.
Finally, in terms of CSR, we are very proud of activities such as our ongoing partnership with the Bees in Our Community conservation group in Northwich. They operate throughout Cheshire to provide more than 300 beehives to the local community. The hives have been re-designed and made locally by TIMCO using recycled pallet wood, with more than 25,000 screws supplied by the company."
TIMCO
www.timco.co.uk
Services: Supplier of essential products that trade professionals rely on every day