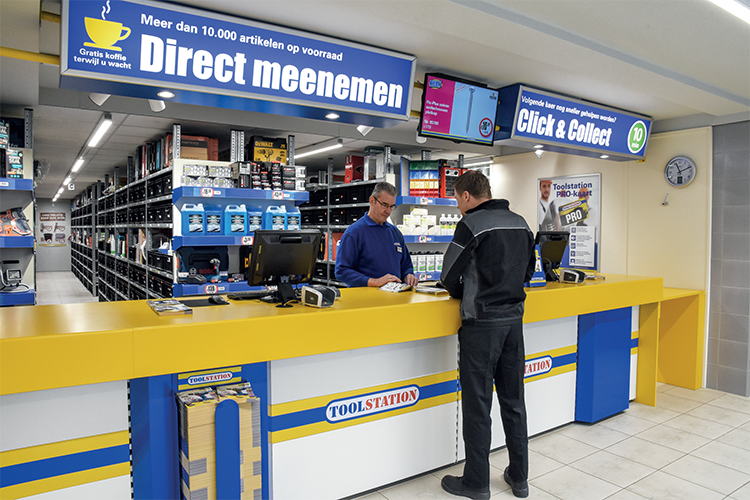 Taking over
Toolstation Europe, a leading multi-channel retailer of tools and building materials, is continuing to excel throughout its European territory
Toolstation is one of Britain's fastest growing suppliers of tools, accessories and building supplies to the trade, home improvers and self-builders. With a multi-channel offering, Toolstation customers can buy online, at over 500 branches across the UK and through a dedicated UK call centre.
Founded by Mark Goddard-Watts in the early 2000s, Toolstation was later sold to Travis Perkins (TP) in 2012, with TP taking a 30 percent shareholding in 2008, and the remaining 70 percent in 2012.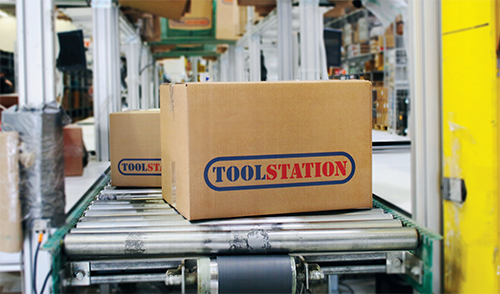 In Europe, Toolstation started in 2006 in The Netherlands, and was also taken over by TP in 2012. Online models existed in Belgium from 2008 and France in 2015, with the first shops being established in France in 2017 and Belgium in 2019. At time of writing, there are 75 shops in The Netherlands, 37 in France, and 11 in Belgium.
Darrin Murray is the Managing Director of Toolstation Europe, and he notes that the business has no intention of slowing down this impressive growth rate. Across the three European territories, Toolstation Europe plans to open at least another 50 shops per year for the next few years. He explains a bit more about the business' operations. "Toolstation is a pure omni-channel model that allows the customer to shop in the store, order via click and collect or have the product delivered with various options," he says. "There are approximately 12,000 products available in store and this is complemented by an online only range of about 5000 products at this stage. We are a trusted name for brands such as Milwaukee, DeWalt, Bosch, Makita, Uponor, Schneider Electric and Spax, for example.
"I think the simplicity of the proposition – a very good range of products with high availability in all channels at a good price- is what makes us successful and stand out from the competition."
Customers return time and again not just to access the wide product range and exemplary customer service (all countries have their own customer service teams) but also for convenience, as the business has a very fast click and collect offer. "Customers can order and collect within ten minutes, which is extremely valuable to trade customers as time is money," agrees Darrin. "This is enabled by unique technology, efficient operating procedures and our shops are a small format (on average 400-500m2).
To ensure that the stores' stock is always at maximum availability, Toolstation Europe is investing in a new 20,000m2 dedicated shop replenishment warehouse, which will be operational by July 2022. Based in The Netherlands, it will have the capacity to service 250 shops in the Benelux. "The existing 10,000m2 warehouse will then focus on all of the online business," says Darrin. "Having a new, dedicated warehouse will improve efficiency, and as it is within one kilometre of the existing warehouse it will also provide synergy benefits."
Another exciting development on the agenda for Toolstation Europe is the launch of a new App, scheduled for Q1 of 2022. "This is going to provide customers with a much improved customer journey and more capability," Darrin notes. "It will be complemented by digital onboarding for trade/business customers (PRO Card)."
This latter benefit, the PRO Card, is a credit service for business customers, which allows them to buy from Toolstation Europe quickly and easily. Invoices are taken automatically 14 days after the end of the month, while the user receives a practical overview of all invoices each month to make it easier to report. They can also take advantage of special promotions and gain access to the Toolstation PRO community. "Extended services to the PRO Card offer are in the pipeline," Darrin reveals, "as well as improvements to the instore experience."
Clearly, IT and digital development are very important aspects of the Toolstation Europe strategy, but Darrin highlights what he considers to be utterly pivotal to the business' ongoing success – people. "We started as a family-type, entrepreneurial business and we have worked hard to keep a lot of those values and behaviours in the business. The business grows very fast,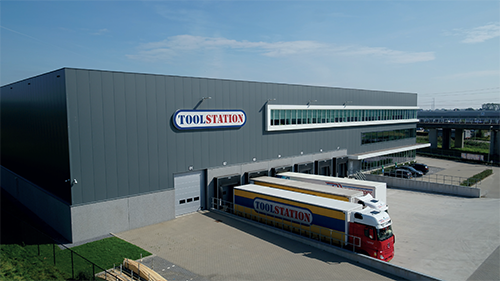 even in difficult economic times, and this helps with motivation and providing career opportunities for staff.
As the number of employees grow rapidly, getting the right communication tools in place is also important to keep everyone updated and engaged."
He went on to discuss how Toolstation Europe had to carefully balance prioritising staff welfare while also addressing the increased demand for DIY materials during the first Covid-19 lockdown. "The shops and warehouse had the biggest challenges to deal with. In the first lockdown periods our volume of business increased, click and collect more than doubled (a very safe and convenient way for customers to purchase) and we had to work in different ways that was less productive. In addition to higher sickness levels, this put a lot of pressure on operations. One of our key values is teamwork and this really shone through in a difficult period where we were under pressure. We continued to provide a good service to customers and keep employees safe.
"In the office and customer service we could quickly move to 70-80 percent of staff working at home. We have a relatively new office, which was not fully occupied so those that had to work in the office had a very safe environment to work in."
Despite the continuing challenges of coronavirus across Europe, Darrin and his team are maintaining their push for growth and as Toolstation Europe enters 2022, it has plans for further development. "The Netherlands business is further ahead in the journey than France and Belgium. We will be one of the leading suppliers of tool products to the trade. We are determined to maintain the growth momentum to ensure we have the largest shop network for trade customers and ensure a convenient service that our customers feel that they can depend on. We also want our digital developments to accelerate but that goes for a lot of businesses and industry segments," he says.
For Toolstation, a number of environmental developments are also on the agenda. "We are working very hard on re-cycling, across all areas of the business," Darrin continues. "This is especially true with the amount of incoming packaging we have. On the energy front we have completed a project where our warehouse has solar panels on the roof and now nearly 50 per cent of our company cars are hybrid or full electric."
With a desire to remain one of the leading tool omni-channel retailers for the construction industry, we look forward to catching up again with Darrin in the near future, to hear about how Toolstation Europe has continued to grow its footprint across Europe.
Toolstation Europe
www.toolstation.com
Services: Tool and equipment supplier