Top Notch Contractors provides clients with a full range of construction services, through five separate divisions: Partnering, Reactive Maintenance, Development, Contracting and Renewables
The go-to contractor
Top Notch Contractors provides clients with a full range of construction services, through five separate divisions: Partnering, Reactive Maintenance, Development, Contracting and Renewables
Top Notch Contractors Ltd was established in 1986, and since that time the building contractor has earned the reputation of a reliable one-stop shop for its regular clients. With offices in Carlisle, St Helens and Wrexham, the company directly employs over 120 people delivering construction services under the Top Notch brand and Specialist Services under the Zeras Industries brand. "Our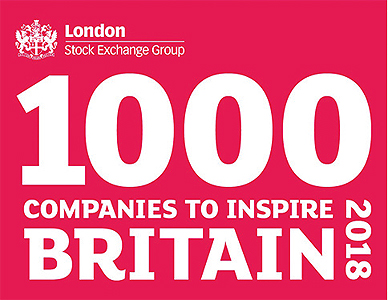 business model is to develop close relationships with repeat clients," confirms Phillip Rheinbach, Director of Top Notch. Formed as a family business the company has delivered over £100 million worth of residential renovation and new build projects, often going the extra mile by providing added value initiatives such as undertaking 'back office' services on behalf of its client partners, including self-certification, cost control data recording and KPI raw data processing. The company's services run to a complete 24/7 365 days per year, reactive maintenance division.
Under its Zeras Industries brand, Top Notch operates a passive fire precaution division, as well as a licenced asbestos removal department. "It is the passive fire precaution division, which we have aspired to develop and it is the area where we have seen particularly high levels of growth in the past three years," Phillip comments.
Training programme
"Whilst maintaining long term critical mass of traditional contracting for our Top Notch Contractors Ltd brand, the main area of growth, via client demand has come from Zeras Industries. For obvious reasons, fire precaution awareness is at an all time high and we are currently underway with our biggest ever upskilling and training programme of our in house trades operatives, management and support staff. A significant proportion of our client base in this sector are regional social landlord housing providers and our commitment over the past three decades to developing an innate understanding of their delivery requirements has held us in good stead to offer the service the
y require and to mobilise at short notice " he explains. Zeras Industries is also known for its licenced asbestos removal division highly-qualified, dedicated staff to carry out any asbestos removal or remediation project with expertise and great sensitivity. Asbestos is classified as a hazardous substance, but it only causes risk to human health when the fibres are released and inhaled. According to figures, 85 per cent of commercial buildings contain asbestos in their structure but, as it occurs in many guises, it is impossible to determine if a material contains asbestos just by looking it. If a suspicion arises, Zeras possesses the technical expertise to conduct a survey to provide accurate information of whether asbestos is really present, its type, and its amount.
Open communication
Over the years, Zeras has worked for both public and private sector clients and has built a hefty portfolio of large-scale Asbestos Removal & Fire Precaution projects for RSL's and local authorities, as well as works in occupied individual dwellings. "We have recently achieved Practical Completion on East House Runcorn, for our clients Shah Capital Management Ltd, a project, which was valued at over £500k, and is one of the largest Asbestos Removal Projects in the North of England undertaken in the past 12 months."
The company is adamant in its principle that it should ensure a working communication channel with its customers when delivering any asbestos-related operation, hence its assignment of a client liaison officer to every project it takes on, who keeps the clients updated on every stage of the work. What is more, Zeras encourages its clients to actively review its work, placing transparency in its procedures at the heart of its method of working.
The level of outstanding customer service Top Notch has reached, is the product of the company's unshakeable determination to develop its staff. "Our people are definitely our core asset. As a business, we are a great believer of in-house training and development," Phillip insists. "We love seeing staff members from every department progress and we are proactive in supporting career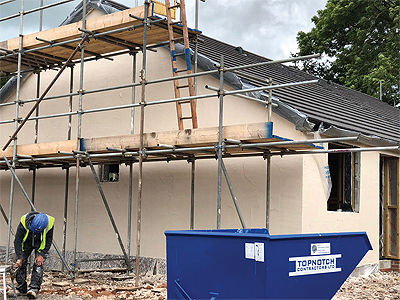 development."
Major award win
He considers the company's recent placement on the 2018 '1000 Companies to Inspire Britain' list by the London Stock Exchange Group as a validation of the hard work of our people and drive the drive to protect and promote Top Notch's ethos. The business found its place in the exclusive group of companies that have achieved sustained financial growth in the last three years and Phillip hopes the limelight which this achievement brings will have a positive long-term effect on Top Notch. "I would like to think that the recognition of this accolade is an endorsement to prospective clients which communicates a message that 'we deliver on our promises' and will help us widen our customer base."
In addition to receiving RoSPA Gold Award in 2017, one of the major commercial highlights for Top Notch toward the end of last year, is securing and embarking on a £7 million residential development deal with Home Group that will see the contractor build 66 new homes on a four-acre site in Durranhill, Carlisle. "Acquiring brownfield sites and providing Design & Build turnkey solutions for social housing providers is the specialism of our new build division. Our Durranhill project is due to be completed in February 2020 and we are also looking to develop other brownfield sites in our landbank, which currently hold residential consent," Phillip reveals.
"Our commercial objectives are to consolidate whilst continuing a controlled level of growth for the next five years. Presently, in business in the UK, I think you would have to be living in a cave to not have Brexit on your horizon and the level of uncertainty surrounding it for business is of huge concern. We broke through the £15 million turnover mark last year and having weathered several downturns as a business in our 32 years of trading hope very much that as a nation we have not ushered in a self imposed downturn. Although historically North West England and the South West Scotland have been our key territories however, we are expanding into other areas, particularly with our fire precaution and asbestos removal divisions," he shares his plans for the future. "Despite the uncertainty over what Brexit may deliver, our order book is healthy with day-to-day enquiry levels particularly brisk at the moment."
Top Notch Contractors Ltd
Services: Property development, planned & reactive maintenance, fire precaution, licenced asbestos removal