With a strong workforce behind it Toureen Group has established itself as a leading construction and civil engineering company having worked on some of the most high-profile and prestigious projects in the UK
Building in all directions
With a strong workforce behind it Toureen Group has established itself as a leading construction and civil engineering company having worked on some of the most high-profile and prestigious projects in the UK
Founded in 1991 by Denis Nolan, the Toureen Group has experienced a wealth of successful growth as it has established itself in the construction and civil engineering industry and expanded through acquisitions into a company with a range of expertise. Today, based on a foundation of strong employee engagement, the group occupies a leading position in the market, instilling an attitude in its people that radiates out in the service it offers its clients. With a number of high profile and complex contracts under its belt, the group has developed a proven track record in its chosen sectors and looks set to continue this as it undergoes a companywide rebranding programme.
In 2001, the company made its first acquisition of petroleum company Mangan Bros, rebranding it to Toureen Mangan – a petroleum and groundworks expert. The move enabled the group to become one of the UK's largest forecourt construction companies. Now rebranded to Toureen Retail, the division specialises in nationwide store fit out, conversions, refurbishment and design and build for petroleum and wider retail sectors, with clients including major oil companies, retail chains and independent traders.
Six years later the group made its next expansion move by forming City Basements, a dedicated resource of in-house engineers and specialist staff that support multilevel basement design and construction. The company has amassed a portfolio of experience fulfilling the underground spatial requirements of some of London's most high-net-worth individuals. City Basements operates a unique top-down technique, which means it has the capacity to pick up a building and put it on new foundations without damaging it. This means work can be carried out both under and over ground simultaneously, saving on project timelines.
Finally, in 2010 Toureen completed its current line-up by acquiring Tilley and Barrett. With a history stretching back to 1951, Tilley and Barrett has been responsible for carrying out major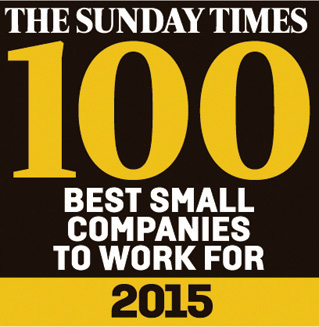 demolition projects on landmark buildings such as Wembley Stadium, New Scotland Yard and Alexandra Palace, and has been a member of the prestigious National Federation of Demolition Contractors (NFDC) since 1971.
Bringing the four companies together means that Toureen can now deliver seamless civil engineering solutions all supported by in-house geologists, structural engineers, a FORS gold accredited fleet and award winning Health and Safety department. This core group of services is then supplemented by an in-house plant hire division, which was set up in 2007 and has just undergone a 12 month period of investment to update all plant technology, and training centre to ensure staff are best equipped with the latest knowledge to offer the best possible customer service. Last year the group underwent a complete rebrand, which is currently being rolled out across all signage, vehicles, equipment, marketing material and website.
Innovation sits firmly at the heart of the Toureen group, as it relishes the challenging projects that require complex and creative solutions. One particular example of this innovation is its dust suppression unit. The unit was conceived, designed and developed as the most unique system for dust suppression by Tilley and Barrett. Taking up as little space as possible, it works by creating a fine mist spray that instantly captures all dust during demolition projects. Alongside this the company developed the demolition curtain to be used when scaffolding cannot be used to protect surrounding buildings. Exemplifying the effectiveness of such innovative equipment, it was successfully used during the demolition of an eightstorey building with multi-storey basement, attached to a live student accommodation building.
However, innovation is not just confined to the demolition sector and a number of iconic projects aptly demonstrate Toureen's wide service offering. Based in the centre of London, the company is undertaking a project to create a purpose built underground gallery for Victoria and Albert museum exhibitions, plus a courtyard space and new Exhibition Road entrance. The Grade II listed building, being a large-scale project, throws up a number of complex challenges being surrounded by protected buildings within a heavily pedestrianised and built up area, with construction work required in confined spaces. In addition, City Basements is currently working on the UK's most expensive residential project converting a central London property into two separate houses with a multistorey basement for parking and leisure facilities.
Demonstrating its civil engineering capabilities Toureen recently delivered a full package of drainage installation, RC, flood defences, process building, steel frame, office fit-out, landscaping and section 278 works. The project was for a client that designs, builds, owns and operates anaerobic digestion plants on a commercial scale for the processing of food waste to renewable energy and bio-fertiliser. Contributing its skills to the Olympic Village, the company was involved in a number of RC frame structures and earth tubing demands. Finally, Tilley and Barrett has furtherestablished its reputation recently with the decommissioning and construction of an existingbuilding with a live power station in a city, which involved the dismantling of two 360 tonne engines, a one million litre tank and 160 tonne gas compressors, all whilst working within strict local vibration system restrictions.
Toureen has now been positioned in the top 50 of The Sunday Times 100 Best Companies to Work For, for the third time, ranking 47th for 2015. With 91 per cent of employees announcing that their MD, Denis Nolan inspires them, and 93 per cent putting their faith in him, employee engagement sourced from strong leadership is part of the reason why Toureen has reached such a leading position in the UK construction industry. Commenting on the award Denis said: "It is a fantastic achievement to have again been named on of the best companies to work for. Our ethos is very simple. Deliver what clients want while working to the highest possible standards. You cannot achieve this without having talented and motivated staff and I am very proud of and grateful to them."The company also achieved Best Companies highest Three Star Accreditation for extraordinary levels of engagement with high levels of value, challenge and confidence being identified by its employees. Making the award more prestigious is the fact that only 18 per cent of companies entered into the award actually achieve the three stars.
The future for Toureen is very much defined by a continued commitment to its staff as profits are reinvested in to the business with a focus on the development, training and up-skilling of its people. Continued innovation and investment into new plant, and a retention of its commitment to environmental and sustainability improvement will also contribute to the company's continuous improvement. The product of this combined strategy is the service delivered to the customer, and adherence to it looks set to secure a successful future for Toureen.
Toureen Group
Services: Construction and engineering contractors