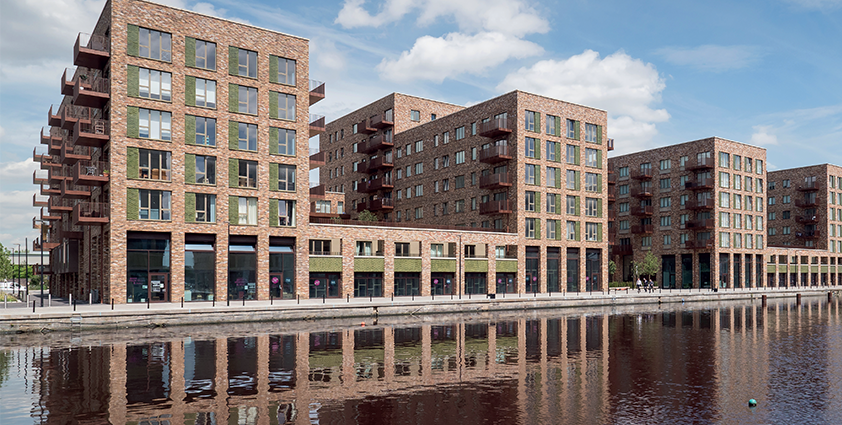 Traditional Brick and Stone
Brickwork made bespoke
Having provided customers with unique brick options and specialist material blends for nearly 20 years, Traditional Brick and Stone now looks to increase its exposure into new territories across the UK and Ireland
With its extensive and unique portfolio of building materials, including clay facing bricks and cast stone, Traditional Brick and Stone (TBS) has become a major supplier to the UK construction industry. The company partners with over a dozen brick manufacturers across Europe, to provide architects and contractors with a comprehensive range of product options, including entirely bespoke brick blends. Having recently extended its blending facilities in the UK, TBS now looks to further expand its reputation for high-quality, on-time service in to the Scottish and Irish construction markets.
Founded in 2002, TBS has always been driven by a desire to provide customers with a unique product. As Adam Robinson, the company's Commercial Director, explains: "TBS was founded by Trevor Robinson and Daniel Sims. The two had identified a gap in the UK construction market for more bespoke blends of brick, complimented by a precast stone offering, and so the founding ethos behind TBS was really a desire to fill that gap.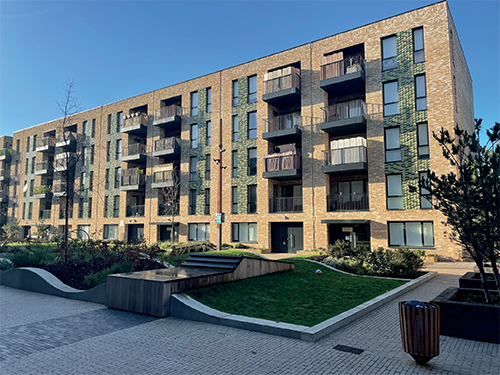 "The pair started working with factories across Europe, to develop more customised material blends, to fill the void left by the demise of several specialist brick plants in the UK. From there, TBS established connections with suppliers across Belgium, Holland and Spain, and started offering customers a wide range of brick alternatives, available in different colour and size options. By focusing on being flexible, the company was able to address the shortfall in colour options that were no longer available and also compete with a number of brick factories in the UK, that could only offer a limited size options to prospective specifiers.
"Today, the company is operated out of its headquarters in Rugeley, Staffordshire. We have three important terminals into mainland UK, which are at Tilbury, Harwich and Hull, and we also have distributors in both Northern Ireland and the Republic of Ireland. Using its network of ports and facilities, TBS can offer its services to customers anywhere in England, Scotland, Wales and Ireland."
In recent years, the company has undergone significant changes, and established itself as a major industry player, despite the pressures Brexit placed on shipping and imports into the UK. As Adam discusses: "Over the last few years we have been handling the changing import regulations that came along with Britain leaving the EU. We have a lot of specialist people in place to deal with the additional paperwork, and we have managed to undergo the transition incredibly well. We have a lot of new systems in place, and we pre-empted a lot of things ahead of time thanks to our specialists, so we were able to drive the business forward without any hiccups."
These were not the only challenges that TBS had to overcome. Following the outbreak of Covid-19, the company quickly bounced back, and even started expanding into new markets. As TBS's Sales Director, Graham Boyd, reveals: "During the first few months of the pandemic we had to furlough a good portion of our team. We continued importing goods for the construction industry, because it was and is considered essential, but most of our major expansion plans were put on hold. When it came time for people to return, we quickly regained that momentum, and launched a new multimedia marketing campaign. Our new online presence includes an updated website, and we also developed a brand-new brochure.
"We also wanted to revitalise the way that we presented our core products, so we changed our sample panels and the overall aesthetic of TBS's brand. These changes were necessary because the business was moving into new markets, and it was important that our marketing materials reflected this change. We re-vamped everything, from marketing literature to samples and distribution.
"We have a very slick model now. As a potential customer, you would receive a sample panel within 48 hours. We can also build bespoke reference panels for customers looking to use something less conventional. Our import terminal at Tilbury keeps a large range of brick reference samples, so customers can see what their chosen materials would look like built up into a wall."
Tilbury is also the primary site for TBS's one-of-a-kind blending facility. The company strives to continue pushing the boundaries of bespoke architecture with its cutting-edge blending operation, as Graham enthuses: "TBS is all about offering something unique.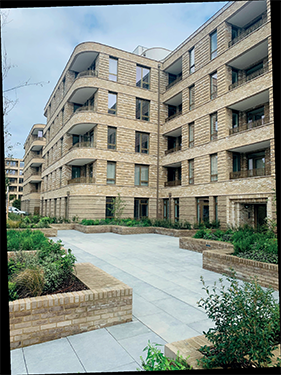 "Many of our customers are architects, and so they have a very specific vision for what they want the finished building to look like. Sometimes, standard materials being offered do not meet their specification, and in those instances, we can offer to blend two or three different bricks together, in order to give the customer what they need. Our blends open up new possibilities in terms of colour and texture, making it an incredibly popular service. As a result, we decided to invest in the blending operation, and expand the Tilbury site to meet increasing demand."
The rising popularity of TBS's blended materials is indicative of a wider industry trend. Contractors and architects are frequently looking to put a unique twist on traditional brickwork façade's, and TBS provides a unique depth of knowledge in this area. As a result, the company has been able to work on a number of exciting bespoke builds over the past few months.
"We have recently started working on a number of N/70 projects. These come from our Nelissen factory, and they are essentially a type of linear brick, approximately 240mm long with thickness options at 40 and 50 mm. One of our projects is in Hackney; the building design is quite complex and bespoke, so there is a lot of pre-casting and cutting involved. The architect requested a very unusual bond from us, and we have actually ended up cutting over 120 different lengths of brick to achieve the façade look that they wanted.
"The building is now starting to go up, which is very exciting. We are also looking forward to the refurbishment of a theatre in Bristol, that we supplied N/70 format products for. It appears that this format is becoming more and more popular. Architects are still looking for the concept of brick, but they want to add something unique to it, and linear products seem to be very on-trend in that sense.
"We have also been involved in the recent project to construct the Northern Shakespeare Theatre in Prescot. The architect was looking for a unique product for the apex of the building so, in response, we worked closely with one of our partners, Klinkers Steenfabrick, who produced a lovely white grain multi-brick named the Iced Grey Multi. This worked wonderfully with other elements of the theatre building," Graham reveals.
Staying in-tune with contemporary architectural design trends has helped TBS continue to grow, despite a series of challenges over the past few years. As Graham asserts, this is just the beginning of an exciting journey for the company: "In the next 12 months we will be working to make TBS more visible. When we were first interviewed for Construction & Civil Engineering Magazine, we were a relatively small company, and now that we have grown, we want to extend our reach by getting the word out about what we can do.
"We will also be targeting trade shows and other industry-specific events, in order to better display our products. We want to highlight some of our unique abilities as a company, and also use our presence in the marketplace to build new partnerships with specifiers and end users.
"TBS has always been in this for the long haul, and we want to be here in another 20 years, so we are always thinking ahead. We have a very successful model, and we are well respected by our peers and customers, so the future is certainly looking bright," he concludes.
Traditional Brick and Stone
Services: Specialist brick supplier