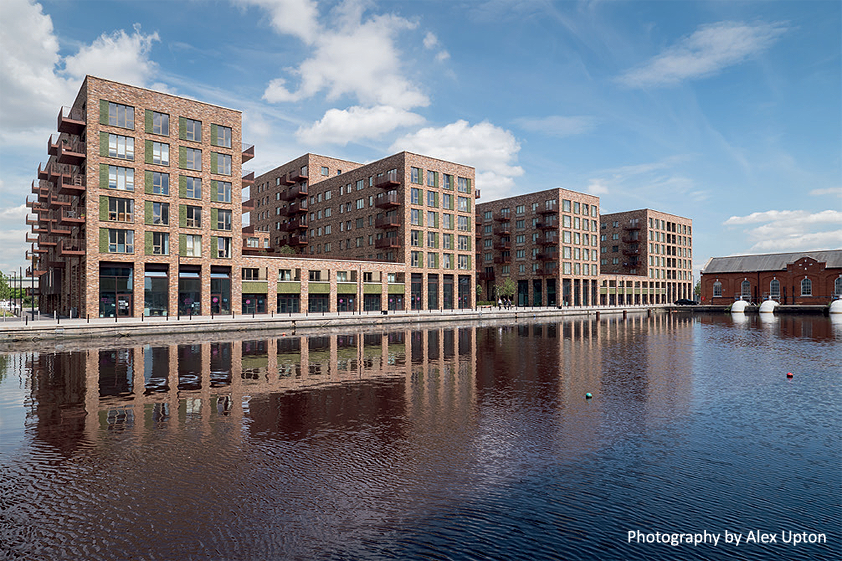 Traditional Brick & Stone
Blocks of success
Incorporated in July 2002, Traditional Brick & Stone (TBS) is a privately owned independent company, proud of its commitment to providing its customers with a quality product and excellent levels of service. Headquartered in Rugeley, Staffordshire, and with distribution centers located inTilbury, Harwich, Hull and Belfast, the company is owned by Daniel Sims and Trevor Robinson.
"At the time leading up to us forming TBS, we were actually working for what is now a competitor of ours in the brick importing sector," Daniel – Joint Founder and Director of TBS – explains. "It was our opinion that this particular company was sticking far too rigidly to its existing product portfolio and approach, and lacked the vision and willingness to listen or to see where new market trends were heading. Indeed, we felt that there was much more that a business could offer UK specifiers and designers, and so we decided to start TBS and began to put together our own portfolio of brick and stone products, which we could add to or modify as time and trends dictated."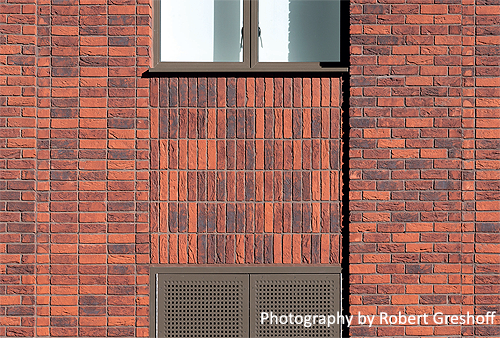 Customer choice
TBS' main product lines can be split into three categories – bricks, pavers and cast stone – but it is arguably best known for its range of quality facing bricks of varying textures. The company has even gone so far as to create an in-house facility to pre-blend bespoke mixtures to customer orders. "One thing that you hear us repeating on numerous occasions is that we pride ourselves in our ability to listen to what the market and our customers want," Daniel continues, "and what specifiers want today is the ability to create something unique with their brickwork. By providing bespoke blends made up of different textures, colours and sizes, we are doing what the majority of our peers do not, and that is offering our customers a choice."
The TBS team has always believed that the most effective strategy for achieving long-term success is to impress the customer at every opportunity, an ethos that Daniel expands upon. "This can encompass everything from the quality of our products and services, to the ability of our people to respond to individual needs or queries. Graham Boyd – our Sales Director – runs our business strategy as it relates to the sale of our products and/or services, and he has given our people the ability and trust to be decision makers in their own right, which helps the customer to arrive at a solution to their requirements quickly and effectively."
Graham joined TBS in October 2018, and what immediately appealed to him was how open and transparent the company is in the way it operates, the impressive range of products on offer, and the positive attitude of its people. "One of the things I would say we pride ourselves on being is what I like to call a 'large-small business', by which I mean, while we boast an impressively large product range, we still retain a high degree of flexibility and speed of response, which is fundamentally due to the fact that we empower our colleagues to make quick decisions and encourage them to be entrepreneurial at every opportunity," Graham adds.
Quality & consistency
Selling through its distribution partners, TBS' products are valued by all manner of customers, from architects, engineers and specifiers, to house and high-rise builders in some of the UK's major cities. In recent times, the company has found itself increasingly working with customers specialising in areas such as precast, offsite construction, and individual high-spec projects. Said customers are among the many beneficiaries of the fact that TBS will produce as many as 600,000 bricks in a single firing, whereas many of its contemporaries in the industry will take two-to-three runs to produce a similar amount.
"Making so many bricks in one firing helps us to ensure consistency of quality when it comes to our production processes," Graham continues. "We also now have a dedicated specialist fabrication facility where we carry our activities such as brick cutting, and we also ensure that we pre-blend our slips and pistols for precasting, to avoid any potential issues such as colour changes. We are also very much into linear products today as well. TBS offers a range of 40mm and 50mm linear bricks in a 240mm format, and these are very much in demand amongst architects these days, especially those looking to do innovative things with bricks such as stack bonding or creating particularly unique patterns."
New offerings
Another area that the business is making further inroads into concerns smoked bricks. "We have recently been linked with a supplier that has a new method of smoking the bricks so that it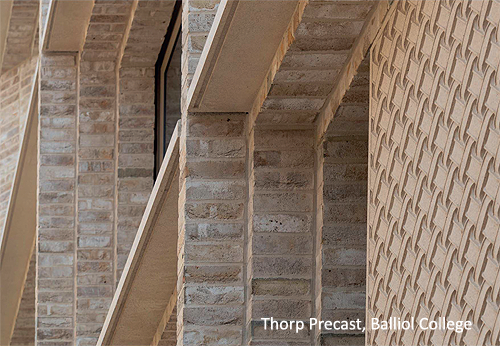 takes the oxygen out of the kiln, creating a very different appearance altogether," Dan states. "Smoked bricks are very much a niche market – which makes up a small percentage of our overall business – but it is something that specifiers and architects are becoming more and more interested in, and servicing the wants, needs and requirements of our customer network is what we are all about!"
TBS is also in a unique position in that virtually everything that it offers it imports into the UK. This naturally posed a potentially significant challenge when Brexit was taking center stage and the UK was negotiating its leaving of the European Union. Thankfully, as a result of a tremendous amount of planning and work, disruption has been kept to a minimum since the UK's transition period ended at the turn of the year. "Due to the amount of time, energy and preparation work that has gone into the last couple of years, we have emerged into a post-Brexit world with our eyes firmly fixed on the future and the growth opportunities that we anticipate coming our way," Graham enthuses.
"Among the different things that we are focusing on in the coming months is working with the RIBA Providers Network to present technical presentations to architects and specifiers and drive the agenda of unique bond patterns and sizes," Graham reveals. "We want to be a part of the movement that explains to the UK market that it does not just have to rely on the use of the standard, traditional bricks, and that there are indeed a whole range of colour combinations and sizes at one's disposal. As part of our efforts to do this, we are starting to gain momentum when it comes to marketing TBS and its past successes, and to the way we present our products. We know from experience that architects and other customers are looking for ways that they can deliver exciting new designs with their brick buildings, and we are working hard to be at the forefront of facilitating that change in 2021."
Product innovation
Looking a little further ahead, Dan reveals some of TBS' goals for the coming three-to-five years. "Today, we are moving approximately 50 million to 60 million bricks per year, and in the next few years I would expect to see that comfortably move to between 60 million and 70 million," he says. "We certainly have the capacity to achieve this, and we also have further investments in the pipeline with suppliers to develop more volume and bring even more products through over time. We also have plans to expand further upon our existing facilities and capabilities to offer additional cut specials, as well as more products to assist in the sale of precast goods as well."
Graham then goes on to conclude: "At the same time, we need to continue to do what we do so well, which is to listen carefully to our customers in order to identify what they require from us, and to lead the way in terms of innovation. I know that bricks are essentially a lump of clay, which is dried and then fired through a kiln, but there is a high degree of specialisation present in that process. We need to take full advantage of any innovative new products that we can develop with our manufacturing partners, and this makes us very excited about what can be achieved in the future with our customers."
Traditional Brick & Stone (TBS)
www.traditionalbrickandstone.co.uk
Products: Bricks, pavers and cast stone