Keen to deliver a more integrated, customer focused service, building merchants Travis Perkins realigned its businesses into a new divisional structure in January 2014
Bold developments
Keen to deliver a more integrated, customer focused service, building merchants Travis Perkins realigned its businesses into a new divisional structure in January 2014
With a history of supplying building materials to the building and construction trades dating as far back as the Georgian era, Travis Perkins has developed its expert knowledge and capabilities over the last two centuries to become one of the biggest suppliers in the UK. Listed on the FTSE 100 since June 2013, the company boasts 17 industry-leading brands in its portfolio, 1900 outlets and over 24,000 competent and dedicated employees in operation throughout the UK and Ireland.
"Having commenced trading at the end of the 18th century Travis Perkins combined steady organic growth and prudent acquisition to achieve its current strong position in the British home improvement and builders merchant sector," states Frank Elkins, divisional chief executive officer of the Contract Merchanting Division.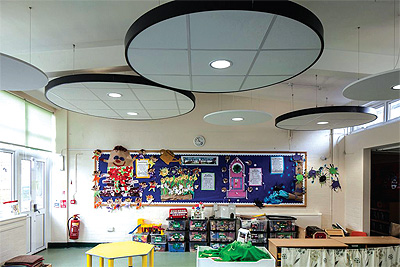 Established from a merger in 1988 between Travis & Arnold and Sandell Perkins, the organisation presently boasts some of the leading industry brands alongside Travis Perkins, such as Keyline, City Plumbing Supplies, Wickes, Toolstation and PTS. The company has enjoyed consistent growth despite market fluctuations, which is due to its continued investment in products, even throughout the recession.
Providing in excess of 100,000 products to trade professionals, the company's product portfolio includes building materials, landscaping materials, plumbing and heating, timber and sheet materials, dry lining and insulation, painting and decorating, doors and joinery and hand and power tools. The majority of these products are always available from stock and more than 6000 can be seen in more detail on Travis Perkins' website.
In addition, the firm boasts a strategic network of local branches, stock availability and clear and competitive trade prices; customers can open an account with Travis Perkins and benefit from prices that offer the best deals on the products clients buy the most. Furthermore, reliable and knowledgeable staff are available at all local branches, ready to offer the best service and expert advice for the smallest of jobs. Determined to lead the way in delivering building materials to those that need them, Travis Perkins has achieved this through an awareness of market trends, high quality staff and embracing the latest technology.
In line with its strategic methodology, the company realigned its businesses into four divisions at the beginning of 2014, general merchanting, contract merchanting, consumer, and plumbing and heating, says Frank: "A new group financial director, Tony Buffin, strengthened financial reporting and has helped drive the Divisional structure. This restructure has been driven by combining businesses with both a common customer type and common service requirements. Recognition was made throughout the group that the decision making process needed to be much closer to the businesses. This new Divisional structure put the crucial support functions closer to the business units so speeding the decision making process. Travis Perkins has a broad and diverse breadth of business and has developed a broad range of channel capabilities enabling customers to purchase products for resale and non-resale and from a variety of channels. This enables current requirements to be met and accommodates future evolving customer trends."
Out of these four business segments, the Contract Merchanting Division brings together the three businesses that supply products to high spec construction firms and project contractors: BSS, CCF and Keyline. Because all three organisations track major commercial and infrastructure projects, merging them into one division will assist project tracking and the selling to major contractors. "The Contracts Division is made up of three businesses; BSS, CCF and Keyline because of the similarity in customer proposition," confirms Frank. "As a Division we are involved with most of the major commercial and infrastructure projects across the UK and heavily involved with projects such as Crossrail, Sir Francis Crick building and an iconic building such as the Shard. Customers within the Contracts Division tend to be orientated towards quotes and tenders and operate in the high spec sector where technical expertise and solution selling are key attributes.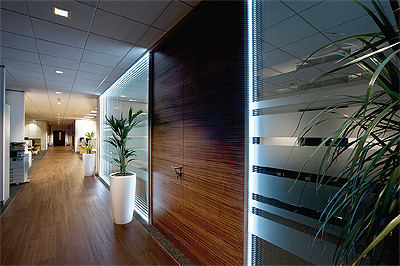 "The Division is evolving but in principle has three managing directors reporting in and six directors as functional heads supporting the businesses. It was created to speed up decision-making and recognise the fact that the businesses within the Group are different and have different needs. So to best serve our customers and their business the new Divisional structure was put together."
The key components of the strategy for the Division include growth in insulation and major presence in partitions from CCF, the development of a industrial offer and category expansion for BSS, a deeper sector and category specialism and excellent IT for Keyline. Meanwhile, for the Contracts Division as a whole, the key components are contract pricing and project management, branch network expansion and multi channel capability.
Identical to the other three segments, the Contracts Division has clear performance targets such as boosting capital investment and outperforming market peers through enhanced product knowledge and customer service, extended product ranges, category expansion, selective network expansion, as well as sourcing and own label development. "Customer service is a key driver for all the Business Units and we have conducted insight surveys to understand how we can improve our customer experience. Moreover, we are further investing heavily in IT to provide an enhanced customer experience e.g. Electronic POD with a large scale programme in our Divisions to add value for our customers," says Frank. "The business also continues to focus on a greater return for our Shareholders and the business always looks at a number of matrices. As always safety is a key area of focus for Travis Perkins. We have also put in ROCE measures across the whole business to branch manager level."
With 2014 coming to a close, the Division has enjoyed a steadily successful first year in operation, with strong like-for-like sales growth in a continuing fragile market, notes Frank: "Key areas for development are branch expansion, range extension and people development, all of which have progressed well during the course of the year. There have been many high points this year such as Keyline winning Distributor of the Year for the Crossrail project, CCF launching a new sektor partitions range and the opening of two new BSS branches."
Awarded the title of 'Transport Supplier of the Year' at the London Transport Awards in March 2014, Keyline and Travis Perkins were recognised for the safe and efficient delivery of materials to numerous Crossrail construction sites. Using a fleet of compliant vehicles, complete with a broad range of security, safety and performance features such as white noise reversing alarms, a reversing camera and side sensors, Fresnel lenses, vehicle tracking and a load security system, both companies were wholly compliant. The provision of a superior service ensured a steady product supply and minimised expensive delays, with items sourced and delivered on time, in full and to the correct locations.
This focus on delivering an exceptional service has been further proven with Keyline's launch of a new out-of-hours emergency service at 35 of its depots across the UK and BSS opening a new branch on the Minworth Trading Estate in Birmingham. Approximately twice of the size of its previous branch in Gravelly, the 11,500
Travis Perkins
Services: Builders merchants