Building on the considerable experience of its founder and team of experts, Triton Construction Limited is a rapidly growing general contractor bringing a host of exciting projects to life across the North of England
Driven to delight
Building on the considerable experience of its founder and team of experts, Triton Construction Limited is a rapidly growing general contractor bringing a host of exciting projects to life across the North of England
Since it was founded by Michael Parkinson in 2005, Triton Construction (Triton) has been a forward thinking general contractor, providing construction services across the North of England.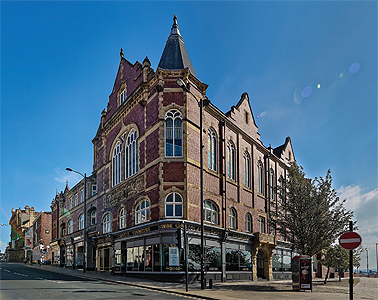 With experience covering all manner of sectors – including the commercial, industrial, education, retail and healthcare arenas – and the ability to offer everything from procurement and traditional tendering to open brief design and build, the company has an enviable track record of dealing with projects ranging in value from £250,000 to £10 million.
In the 14 years that Michael has led the business in his role of Managing Director, he has shaped its ethos as being a proactive problem solving business, with a focus on consistent delivery and quality. It was in May 2019, however, that the next phase of Triton's evolution began, with Michael moving to become Chairman and Paul Clarkson being brought in to head up the business. "Mike and I go back a number of years, having previously worked alongside one another at ISG (formally Totty), before I went on to lead Britcon for more than ten years," Paul explains.
Exciting journey
During the course of the pair's overlapping careers, the two have been shown to share much in the way of values, work ethic and management style, making Paul the ideal choice to take the proverbial reins. "Knowing Mike for as long as I have done, meant that not only did I have a prior understanding of Triton, but also the way it operated and its raison d'être, if you will," Paul continues. "I also knew that what is important to Triton – namely quality, delivery and service – has also been important to me throughout my career. Lastly, but perhaps most crucially, I knew that coming into the company would allow me the freedom and control to take a group of like-minded people on an exciting business development and growth journey."
Impressive projects
The Triton approach is a fairly simple one, in that whenever it undertakes a project it does so with the aim of not just satisfying the client, but delighting them. It does so by providing a seamless, tailored and first-class service that meet a client's construction needs on every level, no matter what the project entails. "As a business, we are entirely focused on exceeding our clients' expectations and it is this high benchmark that we also aspire to," Paul states. "Delivering quality projects, time after time, is what helps to bring in repeat business as well as new clients drawn in by word-of-mouth, and this has helped Triton to thrive."
The reputation that the company has gained over the years has resulted in it amassing a highly impressive back catalogue of completed projects, and has made it a go-to name for clients within highly demanding sectors such as the education – where it has brought to life numerous primary schools, academies and college buildings – commercial, industrial, healthcare and hospitality markets. In the latter, for instance, Triton has become particularly well known for building the types of hotel concept used by the likes of Premier Inn, who it has worked extensively with. Among its recent successes, one will also find the design and construction of the Big Yellow Self Storage national excellence facility in Manchester. This 92,000-square foot building came with a set of strict guidelines and extensive method statement to ensure that there was no damage to the adjacent train line, and its completion gained Triton considerable recognition.
The fruits of the company's efforts will soon be presented in numerical form with the release of its accounts for the year ending in March 2019, which Paul is happy to give us a flavour of what to expect. "In our accounts for the year ending March 2018, we returned a turnover of around £28 million as a business," he says, "whereas this latest set of figures will show a figure of closer to £58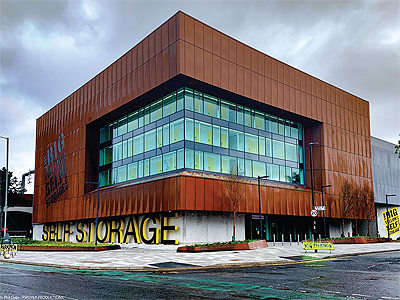 million, meaning we have succeeded in doubling in size in a little over 12 months. While there are several factors behind this, the underlying reason remains our focus on delivery, exceeding expectations and securing repeat business."
Future goals
One notable contributing element to the company's prosperity in the last 12-to-18 months was its acquisition of Merseyside-based company Remstone Construction in April 2018. This move formed a key part of Triton's plan to strengthen its presence in the North-West region, and has helped to raise the profile of the business further still, while also bringing with it a new book of clients and contracts. The result for Triton as a group, is that today its business activities are almost split 50/50 either side of the Pennines, which puts it in a very healthy position indeed.
"With regards to our current workload, we presently have seven school projects at various stages of delivery, ranging from a £0.5 million refurbishment project to a £4 million demolition and new build undertaking at Chorlton Park Primary School in Manchester," Paul details. "Elsewhere, we have teams working on a large scale industrial development in Leeds, on which one unit will be operated by MKM Building Supplies, we are building a high-class rehabilitation care home in Cuddington, nr Northwich, Cheshire, and we have four Premier Inns currently under construction, with a further three due to commence later this year. We are also extremely proud to be a part of a major development project that is ongoing within the Royal Liver Building, Liverpool. We expect to complete the first phase, which includes work on the basement and first floor mezzanine, before Christmas 2019, and expect our presence here to continue into 2020."
Away from Triton's many ongoing projects, Paul also has a number of internal goals that he would like to achieve in the coming months. "One thing that I am very keen to do is develop our ISO accreditations in order to allow us to bid for more framework contracts," he states. "In addition to that, I also want to begin to digitise our onsite quality processes and reporting functions, which will enable us to carry out audits and deliver QA outcomes and reports on a real-time basis.
"Looking ahead to 2020, I would like to see us extend our incredibly successful hotel offering to other operators, and also take our first steps into the energy sector. On top of all of this, Mike myself and the Triton Team will be working to leverage the additional focus that he now has in his role of Chairman to target self-developed work across the business and refine Triton's long-term strategic goals."
Triton Construction Ltd
Services: General construction services