Being part of Troy (UK) Ltd gives its members access to leading suppliers of industrial products and equipment, plus a full range of strategic support services that help to drive further efficiencies and overall profitability
Every member matters
Being part of Troy (UK) Ltd gives its members access to leading suppliers of industrial products and equipment, plus a full range of strategic support services that help to drive further efficiencies and overall profitability
Troy (UK) Ltd, was established in 1986, as a buying group specialising in engineering cutting tools and today has through successful diversification, has transformed into the UK's leading group of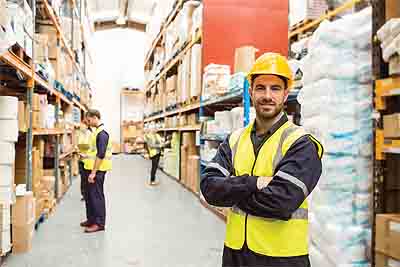 independent distributors. During the last 30-plus years, Troy has been built around its vision of creating a prosperous future for its members. This has been achieved by working in partnership with market-leading manufacturers and specialist suppliers to ensure that they have access to high-quality products at highly competitive prices.
Today, Troy boasts a vibrant and varied network of some 320 members, that it provides with instant access to more than 400 approved suppliers. "Backed by our collective buying power, we are experts in getting the right suppliers on board, offering best-to-market terms as possible, but what we have done in more recent years is add to this capability by setting up a whole suite of back office strategic support facilities," begins Richard Pymm, Troy's Sales Director. "These allow us to direct our members towards vital services such as business advice, support & future planning, HR and HSE specialists, as well as offering access to product and sales training specialists. Our intention is, to help make independents even stronger and enable them to survive in what has become a highly competitive market."
This approach makes Troy truly unique, as it is the only support organisation for independents able to offer such a comprehensive level of partnership and connectivity to its members. "At the heart of all that we do here at Troy is our drive to ensure that our members are, first and foremost, profitable, that they have the tools necessary to be profitable at their disposal, and to act as something of a 'window on the world' to give direction as to what the market is likely to look like in the future," Richard continues. "The market itself has changed rapidly in the last five years alone, and we really do believe that we are in the midst of what has been labelled 'the third Industrial Revolution'. Part of our role is to assist in making sure that our members are fit for the future challenges ahead."
Growth potential
Troy's own immediate and long-term future was boosted in 2018, when, after several months of negotiations, it confirmed the acquisition of Rotherham-based buying group THS Tools. The deal created what is today an independent group of considerable scale, and one that will assist both organisations in creating further competitive advantages for its members. Keen to preserve its well-known brand name and maintain the stability of its existing membership base, THS continues to operate under its own branding as a part of the Troy family.
"We saw THS as very much a natural fit to merge with Troy," states Wendy Jones, Troy's Marketing Director. "It had been a very successful business in its own right, but one that we felt would benefit from further support going forward. The acquisition of THS ultimately enables more of its members to access the same suppliers and services that Troy members have historically benefited from, and vice versa, creating positives for all involved.
"The integration itself went incredibly smoothly, and we have seen a number of new doors opening up for each entity's respective members, which has contributed towards our own strong growth figures in 2018."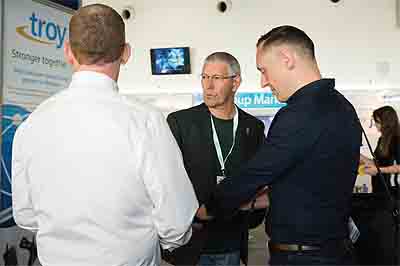 Richard goes on to emphasise the point about 2018 being a solid year for Troy by highlighting that it was one that saw both its members and supplier network becoming ever-more engaged with the group. As a result, Troy outperformed market expectations, and with 2019 expected to play host to several well publicised challenges and hurdles for its members to navigate, it expects to see more reliance on Troy /THS in the coming months.
"The business in its current guise, as a leading representative of independently-owned industrial suppliers, still has a great deal of potential for growth, and we are actively examining how best to achieve this in the future," Wendy Jones reveals. "While we are some way away from being present on every street corner, we do want to ensure that we have all potential markets for our members covered, and we are sure that our business is totally scalable and that the business model lends itself well to other sectors."
Strong communication
In concluding our conversation, Richard takes the time to highlight the core reason behind Troy's success. "The principle asset within Troy is its people," he proudly proclaims. "We are very much a person-to-person business, and our members still appreciate this approach. That is one of the main reasons why we continue to invest heavily in our employees. At the same time, and as part of our continuous learning journey, we make every effort to regularly communicate with and listen to our members, working together to find the best solutions to help them with their needs. We are sure this is the right attitude to have, and what will help the Troy/ THS members profit and grow in the years to come."
Troy (UK) Ltd
Services: Provision of strategic services & solutions to a group of independent industrial supplies & tooling distributors