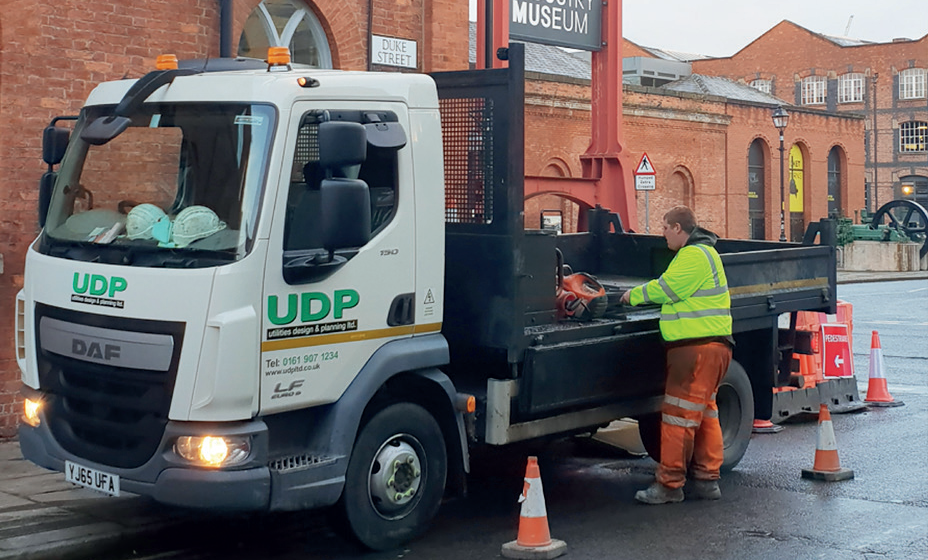 Trained in excellence
With 25 years of unparalleled safety in traffic management and civil engineering, UDP prides itself as being a family-sized business with big plans for the future
The Salford-based business has a radius that stretches across the North and Midlands of England, and specializes in the development of ground works, as well as temporary works design, planning and additional services in deep drainage. In its efforts to reinforce the stability of the buried built environment, UDP has continually sought to improve its operations throughout the past quarter of a century. Civils Director Phil Croft and Managing Director Tim Walmsley talk to us about the impressive developments and strategic approaches that UDP undertakes to ensure that its work continues to go above and beyond the expectations of its clients. "We prioritize the quality of our operations. We leave a good job because in our line of work, not only does our business impact the client in the long-run but also the community and stakeholders," says Phil.
As a partner-forward business, UDP's strength lies in being involved as early as possible with each of its projects in order to better understand the customer's requirements. "There are loads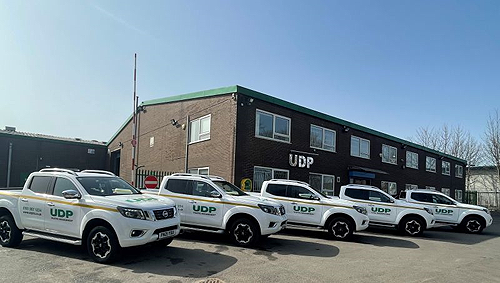 of examples that show how we engage early with clients, which leads to great working partnerships for us, and that's really what we are about. Our way of doing business is to have the right relationship with somebody and being open about what we plan to get done, which leads to happy clients because they know exactly what they're paying for," shares Phil.
Tim complements this by adding that the business is proud of how well it works with customers in order to gain long-term returning clients and a fantastic example of this can be seen in its relationship with Cadent Gas, a company that covers almost half of the UK. This year in April, the company began three framework contracts with Cadent Gas over a five-year period; one of them in the Greater Manchester area, one in South Yorkshire and one in the East Midlands by providing traffic management and 24-hour response to short reactive work for emergency gas leaks. According to Tim, to receive a project of this magnitude is a noteworthy step up for the business. "Cadent is a huge organisation, so this is a great opportunity to branch out of our north-west base. It's also a brilliant fit for our expansion, and when it comes to their reputation, their values are very much aligned with ours," he explains. With ten million customers across half of the UK, Cadent strives to look after its customer base just as carefully as UDP does, in order to strengthen the dependability of its name and guarantee that the job is completed correctly the first time, making it the perfect partner for UDP.
Creating better spaces
Other recent projects that Phil continues to inform us about include working with Russell WBHO, a massive residential and commercial developer. "We won the bid for the external landscaping, hardscaping and surfacing for the Oxygen Towers project. With many new developments happening in Manchester, Ancoats has remained an area of the city that is under development and filled with old industrial buildings. We are pleased to get a big contract like that with a client like Russell WBHO in this part because, again, it aligns with our values and supports what we do in improving the community. We want to help create better urban spaces with our clients so that people who are earning a living and establishing a livelihood in them feel safe and comfortable," Phil shares.
Not only are both directors incredibly proud of the effort that goes into each project, they are also strong believers in developing and refining the engineering skills contractors require to succeed in the industry. Phil says: "Great careers often come out of starting small. I came into the gas industry in Warrington, supervising gas escapes, and when I left the gas industry, I had built the longest pipeline under a river in the world – I was a part of that project! It just goes to show the progression you can make as an engineer. So, for me, it is really the physical sense of that; you get to look at a finished project and say 'I did that' and I think that instils an enormous sense of pride," Phil explains.
This level of dedication and determination to strengthen the engineering business is what led UDP to share its knowledge with younger generations and establish its apprenticeship programme. According to Phil, engineering does not always mean getting your hands dirty. There is a host of skills required to facilitate behind-the-scenes operations and the company wants to help raise awareness of the opportunities that come with these abilities. Right now, UDP is in the process of recruiting a new intake of apprentices to continue a programme that has been running for approximately eight years. "We can teach apprentices how to do things the safe way – the UDP way – so that safety is embedded into them from a young age whilst they are getting their college education as well," notes Phil.
Tim shares his own success story of starting in the apprentice programme to demonstrate how hard work and diligence can go a long way with UDP. "I started with the company in a basic admin job and worked my way up to Managing Director. When a new positon becomes available within the business, we always look in-house first to see if someone has the right credentials, attitude, experience and knowledge for the role and then provide them with the training they will need as well. Having said that, the business does not only focus on the diplomas and certifications, we also emphasize soft skill training, as well as leadership and management training and presentation workshops." he adds.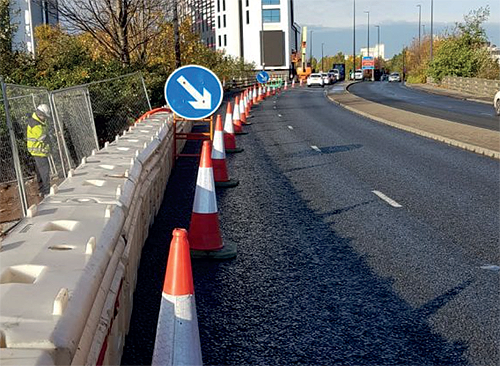 Falling in line with its values to support people and the community, UDP also provides skills and opportunities for ex-offenders who are determined to take on a new start in life. "I can't put myself in their shoes but I can clearly see the effect that a sense of work ethic and being appreciated has on them. Some of them feel a huge sense of remorse for their previous actions and they want to put it right, so wherever we can, we want to help give them a chance to contribute to society positively and they really want to prove themselves," Phil says.
The Covid-19 pandemic was also another area in which its commendable care for the community can be clearly seen. Tim highlights that 16 months ago, the business was forced to shut down the civil business owing the mass of workers on any given site. "We had to continue some of the operations for a few of the projects we supply traffic management to because that contained electric, water and gas work where there is potential danger for the loss of life. We had to adapt the way we delivered our services, which meant no van sharing and people had to work in bubbles if it was more than a one-person job. A major project we did was assisting Manchester Council in putting social distancing measures across the city. Wherever there was a contested footpath that one might expect high volumes of people, we would close part of the road, or widen the footpath so people were not all huddled together. Cycling was also part of that. We worked on many cycle ways to try encourage people to use bikes to go to work instead of cars," Tim explains. Of course, the pandemic was a difficult time to navigate for all businesses and UDP was not immune to the consequences of cancelled projects, but where one door closed, another one opened. "We managed to adapt and come up with new ideas for our clients. One thing that did work out really well was how quiet the roads became. Manchester Council saw that as an opportunity to carry out a lot of resurfacing work with minimal disruption. Closing some of the major routes in and out of Manchester in the day helped us get so much done, when normally we would have to do that with two or three hours over the weekend and early in the morning," he adds.
Prime position
With a passion for quality work and a determination to get the job done right the first time, UDP is set to continue its expansion and provide a positive impact for the built environment in which it works. "Leicester will be our base for the East Midlands for 2021. I think early next year we will be looking to target the West Midlands, which will lead us to another depot later soon after, and hopefully another three by 2023 because geographical expansion is key to us. We haven't set targets as to where those depots will be yet, and we still need to do some market research on where opportunities can come about and where the market is thriving. There is somewhere I have my eye on but it is a very busy area and there is no doubt that it will be hard work to deliver there, but we are confident with our quality of service that we can go and make a success of it," Tim says.
In the meantime, the business will continue to grow its footprints in Manchester. Both Phil and Tim are ambitious to transport the impressive operations that are taking place locally to other cities such as Liverpool, Leeds and Birmingham. "We are doing market research to work out which town could be our next target and how we would go about doing that. We will probably have to headhunt the individuals to go and kick-start the project for us and then it will be a case of recruiting locally in the best of that community, as well as continuing what our civil department has got over here in Manchester," notes Phil.
There is no doubt that UDP goes the extra mile for its clients. Through outstanding service delivery and dedication to safety, high-quality work and customer satisfaction, UDP is in a prime position to continue succeeding as a trusted engineering contractor. "We will do things that are out of our core skill set just to make the client's life easier, which is why we get a lot of retention with our clients and I would say that is one of the greatest things. We may not always be the cheapest, but we can guarantee that the level of service we provide makes us one of the best," Phil concludes.
UDP
www.utility-contractors.co.uk
www.udpltd.co.uk
Services: Civil engineering, traffic management and utility contractor