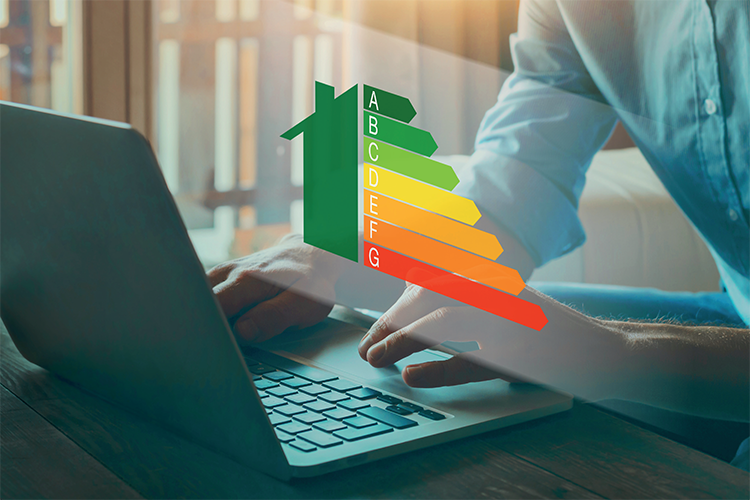 As the dust settles on the rhetoric of COP26, where significant announcements were made by international leaders in trying to tackle climate change, the real estate industry is continuing to explore the issues and potential solutions. This is being driven by a combination of policy, innovation and new ways of thinking.
Research released by Savills in the lead up to COP26 demonstrated the scale of the existing problem. 1.4bn ft2 of the UK's retail stock will need to be improved to meet proposed EPC targets, despite retail having the most torrid couple of years in living memory. Eighty-seven per cent of the UK's office stock will also need upgrading. However, institutional investors are reaping the benefits of revitalising old stock by developing longer-term decarbonisation pathways to ensure their assets are futureproofed and compliant with corporate ESG targets.
The residential sector presents a more complex picture. Although the government recently announced a significant package of grant funding to retrofit homes, the £5,000 per heat pump at 30,000 heat pumps per year will only scratch the surface. And what about insulation? If the government really intends to bring every residential property up to EPC B and C by 2035, we'll need to see some serious incentives, especially for the 11.7m UK homes that are mortgaged or owned outright with EPCs below C. At the moment, heat pumps cost more, the installations are intrusive and additional works will usually be needed to upgrade the insulation of the house. With payback periods in excess of 14 years and up to 36 years, it's hard to see anyone but ardent enthusiasts proactively seeking to decarbonise their homes.
Buildings with historic or heritage status are even more problematic. Preserving the heritage character of the building currently trumps the need to decarbonise these often very inefficient buildings. At what point do we start asking ourselves difficult questions about local conservation vs global conservation? Surely there will come a point where we need to start looking at the ongoing emissions from historic buildings as part of our net zero commitments and addressing them regardless of the building's heritage status.
For new build, the picture is clearer. We know how to design buildings that will be ready for the net zero carbon economy. We can design in fossil fuel free heating systems, passivhaus levels of insulation and employ rooftop PV to reduce operational energy consumption dramatically. However, more and more people are now asking questions about the embodied carbon in new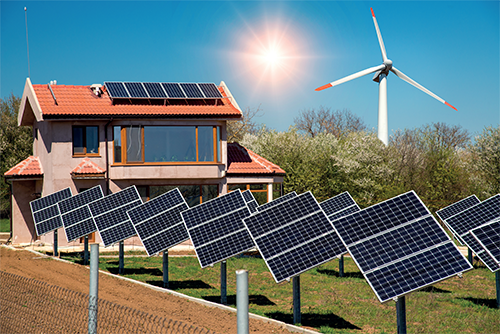 construction projects. How much energy, and therefore carbon, does it take to extract raw materials, process them into building products, transport them to site and then assemble into a building? The big ticket items here are steel and concrete, but the industry is innovating to develop solutions. Low cement concrete is now being trialled for a range of civil and structural engineering projects, and steel's impact on the environment is being mitigated by designing for deconstruction and reuse.
In late November 2021, the world's first full demountable football stadium was unveiled for the Qatar 2022 World Cup. Made from 974 shipping containers, Stadium 974 can simply be packed up once the world cup is over and shipped off to the next venue, or split up into Lego-sized chunks for reassembly in a range of different configurations.
The challenges for new build really relate to longevity and adaptability. Are we designing buildings that are flexible enough to adapt to the changing climate, changing lifestyles and changing technologies? The long life, loose fit, low energy concept, first coined by Sir Alex Gordon way back in 1972, has never been so apt to the industry.
Our attendance at COP26 marked a moment of awareness for the sector, proving the need to collaborate with governments around the world to make sure that the industry's actions are matched by government support. Whilst we continue to develop low energy, fossil fuel free buildings we need to be supported by a government dedicated to decarbonising the electricity grid. The UK government has pledged to achieve this by 2035, but without global commitment to
leave existing fossil fuel reserves in the ground and focus on developing renewable sources of energy, efforts to reduce the level of carbon dioxide in the atmosphere will founder as low and middle income countries continue to develop more carbon intensive lifestyles.
The emissions from how we live our lives day-to-day are also coming under increasing focus. The role of the built environment in tackling the emissions that result from people's behaviour is now a key part of our philosophy. Whilst we can design systems and technology into buildings to make them more efficient, we can also design developments to reduce our lifestyle emissions. The 15 minute city concept, created by Parisian mayor Anne Hidalgo, aims to locate essential community facilities within a 15 minute walk or bike ride, minimising vehicle use to cut emissions and improve air quality. The concept also has benefits for health, wellbeing and community cohesion, as you're much more likely to chat to your neighbours doing the school run on foot, rather than in a car.
We are often asked to summarise solutions to the climate crisis and our answer is always that there's no silver bullet that will holistically and harmoniously alleviate our environmental impacts. It's clear that the entire industry will need to focus on mitigating emissions even more so than it is now, and we need international government support and financial backing to deploy the necessary solutions at scale. When the Covid-19 virus emerged from Wuhan in late 2019, governments around the world recognised the threat to health and the economy and immediately deployed resources, collaboratively and at scale, to develop vaccines and treatments. The climate emergency is no less critical and needs to be treated as such.
Dan Jestico is sustainable design director at Savills Earth. Savills is a leading multi-sector global property adviser with an international network of more than 39,000 professionals across over 600 offices and associates throughout UK, Europe, Middle East, Africa, Asia Pacific and the Americas. We know that real estate decisions depend on accurate insight. With a strong client focus, commitment to our people, and unrivalled market insight and expertise, we will provide you with the highest-quality advice and competitive advantage to help you make well informed, insightful decisions. Commercial, residential or rural; local, national or global, we have more than 160 years of history to help with your future.
For more information please see: www.savills.co.uk