Proud to be a main contractor with a difference, VincentStokes delivers a hands-on approach throughout the entire life cycle of logistically complex construction projects
Hassle free construction
Proud to be a main contractor with a difference, VincentStokes delivers a hands-on approach throughout the entire life cycle of logistically complex construction projects
Involved in projects from the preparation of initial feasibility business cases through to delivery, VincentStokes' ability to provide a hands-on, collaborative approach during projects has resulted in an enviable number of returning customers from both the private and public sector. Operating within the leisure, healthcare, commercial and retail markets, these clients include Third Space,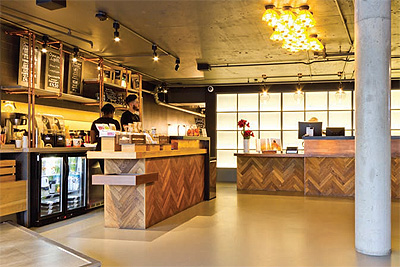 Another Space, Nuffield Health, YO! Sushi, the NHS, Everyone Active and a number of Local Authorities.
"Those operating within VincentStokes all come from backgrounds that involve training from major companies, however Phil Stokes and I founded the company as we wanted to be part of an organisation where you wake up in the morning and enjoy going to work. We also work with people that we like, whether that is clients, internally or with our suppliers, some of which we have been working with for 14 years. To us it is about operating with integrity through having an extremely professional approach and being hands-on with customers and employees alike," says Rachel Vincent, Founder and Director at VincentStokes.
A dynamic company with a focus on delivering a personal service to customers, VincentStokes demonstrates its value through successfully tendering design and build schemes as well as negotiating with their repeat business clients. Aligning its business with its clients, the company thus understands what its customers' drivers are as its employees use their cost, programme and technical skills to provide best value from cradle to grave.
Alongside more traditional tendered procurement routes, the company can manage the project from feasibility to opening, initially developing the concept design within the brand, cost and programme parameters. The project will then be delivered by the team, either under a design and build contract where the entire risk is under management of VincentStokes as main contractor, or under a construction management agreement where the risk is managed by the team but overall cost and contractual responsibility remains with the customer. The choice between these two routes is dictated by the nature of the project and its complexity, but also by consideration of the customer's preferred approach.
"The beauty of delivering an end-to-end service is that ourcustomers know that they have a team that understands their business case, so there would be no point in providing them with a scheme that is more than that. The time to market is also very slick as we can go in with our customers when they provide tender bids to the council, for example, and we see the facility and what improvements can be made as well as what extra facilities can be fitted in. We can pull together a high-level cost plan and see if it works with their business case; if they are successful and the team gets the green light within six weeks of being awarded the management contract we can be in refurbing for a 12 to 20 week contract. In 20 weeks time they can have a brand new, refurbished facility where they can drive sales and their business case instead of only just beginning to work out what to do with regards to designs and tenders. It is all done and dusted, which works very well for our clients and for ourselves," highlights Rachel.
The company's customers are split into five segments, leisure, healthcare, pool & spa, retail and commercial. Experts in operational leisure refurbishments nationwide, VincentStokes carries out internal reconfigurations, refurbishments, rebranding and new extensions while working closely with the operations team to ensure there is minimum impact on the business and customers throughout the project. As a result of its in-depth understanding of the operational requirements in this sector, the company has established close working relationships with returning clients in both the private and public sectors. The company now has a Major Projects division, which is focusing on expanding its new build portfolio.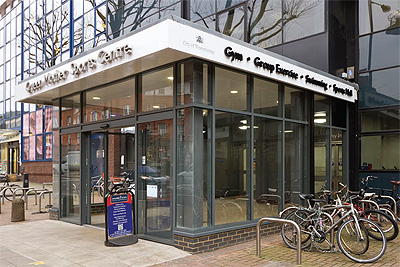 "Our projects range from £500,000 to £10 million, however all projects are treated with the same processes as each other. We do the refurbishment while the facility is operational so you can imagine the logistical hurdles that we have to get over to deliver that. A lot of work we do is in central London, where there is a huge cost per month to be members of these leisure facilities so it is about ensuring members still get what they pay for while we refurbish different parts while also focusing on health and safety," says Rachel. "Complex operational refurbishment doesn't only take place in leisure centres, which is our area of expertise, but also in other locations such as kids clubs and private hospitals; you can appreciate that keeping a hospital operational when we are building theatres next to live theatres is a challenge but our niche is complex projects – the more complicated the better for us! We also provide services to restaurants and have been a delivery partner for YO! Sushi for 13 years, having previously developed a great working relationship with the client in a previous organisation; we have also gained contracts from other third parties who have experienced us deliver successful projects for our clients."
This collaborative way of working and stringent focus on quality in all areas of the project has proven fruitful for VincentStokes, which anticipates a turnover of £18 million to £20 million in 2017 following a turnover of £14 million in 2016. The company's ongoing success has also resulted in it being identified as one of London Stock Exchange's 1000 Companies to Inspire Britain, a list of companies that have shown consistent growth over a minimum of three years. Rachel comments on the company's growth: "We are a medium-sized company that is aiming to maintain our USP of being hands-on with customers; we are mindful that we have grown and we would like to continue having organic, yet sustained growth so we don't lose the ethos of the business and the reasons we became established in the first place: to serve our clients personally.
"Looking ahead we want to maintain the client base that we have gained over the past 14 years by continuing to service their needs and deliver good quality projects for them. We also want to develop new client relationships to maintain our turnover and reputation in the industry. We believe through continued training of our excellent team in areas such as health and safety, planning and programming we will continue to deliver successful projects. It is about moving with the times but also remembering your values," she concludes.
VincentStokes
Services: Main contractor on complex projects