With over 160 years of engineering history behind it, Waagner Biro continues to contribute towards the creation of exciting architectural landmarks to this day
Steel and glass specialists
With over 160 years of engineering history behind it, Waagner Biro continues to contribute towards the creation of exciting architectural landmarks to this day
The Austria-based corporation, Waagner-Biro is a name that has existed with the construction world in one form or another since it was first coined in 1924, although its history can actually be traced back to 1854, when the Vienna city magistrate granted one Rudolph Phillip Waagner with an 'iron trade authorisation'. Over the decades, the organisation set up several subsidiary divisions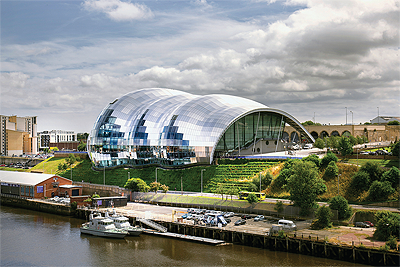 focusing on dedicated markets, one of which being steel and glass engineering, which would become responsible for such notable projects as the Louvre dome and Yas Marina Hotel gridshell both in Abu-Dhabi, Berlin's Reichstag dome, and the British Museum's Queen Elizabeth II Great Court roof to name but a few.
October 2018 was a significant month in the history of this internationally recognised brand, with the Waagner-Biro parent company officially becoming insolvent. This event subsequently led to its main divisions being acquired by different entities in order to preserve their respective caches of knowledge and expertise. There were, however, elements of the business that continued to operate, uninterrupted throughout this period of change including the UK entity Waagner Biro Limited and Waagner Biro Emirates Contracting LLC in the UAE.
Established in 2000, Waagner Biro Limited is a specialist in architectural and structural steel, complex geometry, bespoke envelopes, roofs, façades and highly engineered steel and glass solutions – including structural glazing, blast enhanced envelopes, automated moveable structures and bespoke fenestration. "Today, we form part of a group of companies consisting of ourselves, Waagner Steel and Glass Systems – which remains based in Vienna – and Waagner Biro Emirates Contracting, collectively owned by Al Heya Holding group of Abu Dhabi," explains Tristan Whalley, Director of Waagner Biro Limited.
Vital experience
Continuing the traditions of the Waagner Biro businesses that have come before it, Waagner Biro specialises in delivering highly complex projects, as Tristan goes on to detail. "In seeking out challenging contracts, we generally do not compete with the industry's standard façade contractors" he says. "Projects that we take on include those that incorporate complex geometry structures, bomb blast requirements, moveable structures or in other ways push the boundaries of engineering. These are the kinds of advanced technical undertakings that standard players would typically either not have the capability to deliver or shy away from due to the risks involved, which means that our specialisms make us quite niche."
The nature of such projects means that each requires a high degree of bespoke design and engineering. So, how is it that Waagner Biro has consistently managed to meet the briefs of said contracts so effectively? "The design, engineering and management experience we possess internally is without question our lifeblood, and the value of the business most definitely comes from its people and the years of experience they possess," Tristan declares. "From a technology perspective, while we do make use of standardised software, we have also developed a number of in-house programmes that we utilise to tackle 3D complexities. These capabilities continue to be developed and enhanced with every project we complete, and allow us to deliver the most challenging structures."
With the stability provided by the new owner, Al Heya Group, in place, the company has in recent months been able to refocus its efforts on both internal investment and on attracting new business from the marketplace. In the case of the former, a key area of focus is on developing talent and retaining the skills and expertise already present. The nature of its work, however, has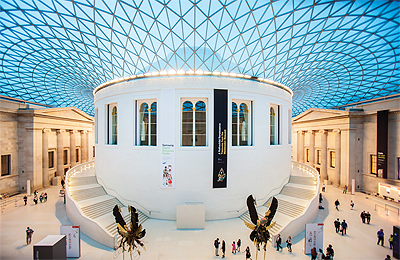 always made finding the right people a challenge. "Our core engineering and design resource remains based in Austria. Delivering complex projects does not end in the design office however, experienced project and construction managers are equally important to meet the challenges such project often set us on site," Tristan states. "A lot of investment goes into bringing people through the ranks, providing junior team members with the training and experience required to progress them into more senior positions."
Interest and enquiries
As we enter 2020, Waagner Biro Limited finds itself not only in the midst of several important projects – including the completion of a complex geometry steel and glass roof at the University of Sheffield and working on the Battersea Station as part of the Northern Line Extension – but also actively marketing for future work. "We have been very heartened indeed by the amount of interest and enquiries we have seen from the market, as well as the number of tenders that we have identified as having the potential to become involved in," Tristan continues.
"Even with this being the case, however, the sort of work we do means that in order to stay competitive – and meet the ever increasing aspirations of both clients and architects – we must ensure that Waagner Biro Limited stays at the sharp end of the industry," Tristan adds. "Trends that we are seeing gaining traction include the use of glass as a structural material, automated moveable structures and the increasing number of requirements for blast enhanced envelopes, all are developments that interest us greatly and utilise the experience and knowledge we have developed over many years."
Waagner Biro Limited
Services: Steel and glass solutions