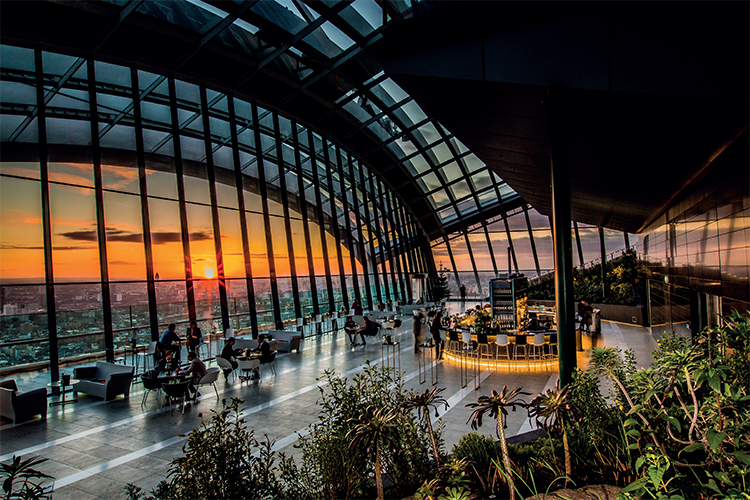 The specialist treatment
From humble beginnings, WFC Contractors has built a reputation as a specialist fit-out contractor catering to some of the biggest names across the UK's leisure and hospitality industries
WFC Contractors (WFC) was set up in 1976 by Lloyd Howle and Brian Waggett. From its early days providing soft furnishings to local pubs and hotels in Torquay, the company quickly evolved into a fit-out contractor with in-house joinery and metalwork facilities, servicing hospitality venues nationwide. The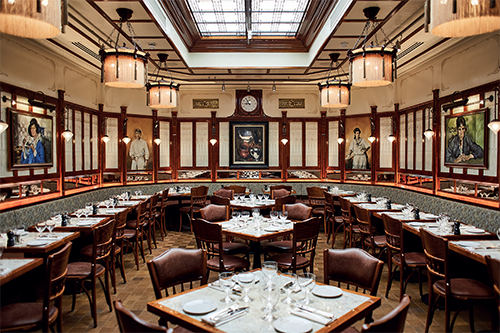 business moved to Newton Abbot in the mid-1980s and the founders' sons, Steve Howle and Phil Waggett, joined the business in 1999, before taking up the reins half-a-decade later.
By that time, WFC had established a core client base among nightclub and casino operators, with projects completed throughout the UK's major cities. The company also boasted a burgeoning reputation within the health and fitness industry, with such clients as David Lloyd Leisure and Fitness First. Despite the challenges and uncertainty that followed the 2008 financial crisis, WFC proved resilient. The company secured the fit-out of Babylon in Virgin's Kensington Roof Gardens, before winning the contract for The Delaunay for Jeremy King and Chris Corbin, a client who has remained loyal to WFC ever since.
In 2010, WFC took the major decision to close its joinery and metalwork facility in Newton Abbot, shifting focus towards project management. "The decision was mainly an economic one," recalls Phil Waggett, WFC Executive Director. "When we drilled deeper into what our joinery and metalwork facilities were contributing to the bottom line, it turned out to be not very much. Added to that, joinery was becoming a very significant part of any contract. We realised that by going out into the market we could secure the hungriest price and best available capacity at the time. By contrast, if we were pricing the joinery ourselves and got that wrong, we could lose everything else that went with the contract."
In its present form, WFC bears responsibility for coordinating all the specialists fitting out its clients' venues. "The client pays us, and we'll find subcontractors to undertake the work," Phil explains. "Our strength is in our determination to work with our clients and their professional teams to find solutions to meet their time, budget and quality requirements. We also have our own dedicated Supply Chain Manager whose role is to cultivate those supplier relationships and ensure that they too can be mutually beneficial."
Phil believes that the company is at its best when given full control of all on-site activities, services included. "As we say of our ideal projects: if you picked the building up and gave it a shake, anything that doesn't fall out, we'd have done," Phil says. "We've been in this business a long time, and we think we know what we're doing. When other people are involved in a project we're trying to deliver, we find it causes complications. The best thing for us is for a client to give us a set of drawings and say, 'I'll be back when you're finished.' We'll happily cover everything from mechanical-electrical services to partitions, floors, ceilings, finishes, joinery, fixed seating, plumbing and more."
Every one of WFC's projects throws up new challenges, as the company works with its clients to deliver their vision. To that end, WFC is currently undertaking projects for private real estate investor Castleforge Partners at two locations, in Cardiff and Bromley. "We're currently on our fourth and fifth projects with Castleforge," Phil notes. "In Cardiff, we're revisiting our work at Brunel House – the site of our first flexible office project with them. We initially fitted out two storeys of the 15-storey building back in mid-2020, one of our few projects to carry on throughout the pandemic. We're now fitting out another three storeys. That project started in January, and runs for 19 weeks in total.
"In Bromley, we're working on converting Bromley Town Hall into a lettable office space and hotel," Phil continues. "We're working concurrently with client-employed building contractors who are carrying out significant building, roofing, landscaping and cladding works. Being a building of historical interest, there are heritage considerations around the repairs to the internal fabric and original joinery. That started in September and will continue through until June."
As its partnership with Castleforge demonstrates, a secret to WFC's success is the company's ability to sustain healthy long-term working relationships with its clients. "We really enjoy forging collaborative, not confrontational, relationships," Phil admits. "In the example of Corbin and King, we won the contract for The Delaunay back in 2010. It just so happened that they liked the way we worked, and we liked working for them. Every project since, they've come back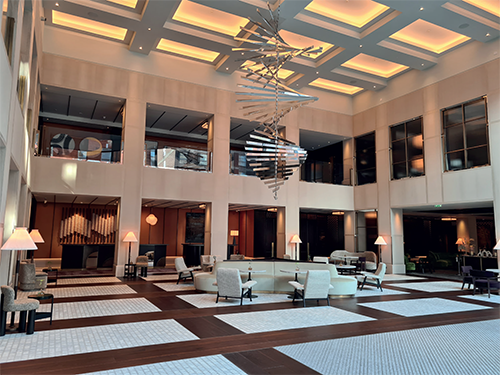 to us and said, 'This is the next project, let's negotiate.' They do have professionals who make sure our prices are right, but no project since has been tendered. Ultimately, they've never seen any reason to go anywhere else."
A similar situation pertains to the company's work with fitness studio venture 1Rebel. "Unlike Corbin and King, 1Rebel do sometimes test the market," Phil tells us. "Most of the time we're able to win the work. Again, they enjoy the way we operate, and appreciate the fact that they can just pick up the phone if there's a problem, and we'll get it solved. Likewise, our commercial relationship is robust – if they think we're charging too much, they'll tell us so, and we'll normally manage to unravel our differences. At the end of the day, it's about trust. They have confidence in us to get the job done."
To 'get the job done', WFC need look no further than its team of industry experts. "We can only deliver on our promises to our clients by employing excellent people," Phil insists. "While we're always challenging ourselves to do more, we still manage to maintain a low staff turnover: many people have more than ten years' service – and some over 30! On balance, that suggests we're getting things right."
Despite its history, WFC remains alert to vital new trends and developments – and across the sector, there's one word on everybody's lips: sustainability. "It's a hot topic for us," Phil acknowledges. "We've just tasked our HR Manager with investigating what's already being done within the industry, with a focus on how we can do something different and get ahead of the curve. We've been working closely with the Construction Leadership Council post-pandemic; they'll be looking at this to work out what more the sector can do to reach Net Zero. In our mind, wherever we can be more efficient in our operations there'll be an environmental and an economic benefit. It's a win-win."
As the sector looks to the future, the hope is that companies like WFC can begin to put the difficulties of the past two years behind them. "Again, the Construction Leadership Council were very proactive and helpful in providing guidance on how to operate safely during the pandemic," Phil reflects. "Our view in terms of operations was that it was just another risk to health and safety that we had to manage, in addition to the daily risks of working in construction. More challenging was the postponement of several contracts as our clients reacted to the economic effects of the lockdown on their businesses, added to the cashflow troubles caused by the refusal of some clients to make payments. We're happy to report that most of those issues have since been resolved."
As 2022 ticks along, WFC is optimistic about the year ahead. "The most exciting job we have lined up is for Scott's, an iconic seafood restaurant in London's Mount Street," Phil concludes. "We're building a new restaurant for them in Richmond. In terms of broader strategy, it's really just to get better at what we're doing. Our belief is that if we can keep delivering really well, clients will come back to us, and new clients will find us. Manage that, and everything else will follow."
WFC Contractors
www.wfccontractors.com
Services: Specialist fit-out contracting