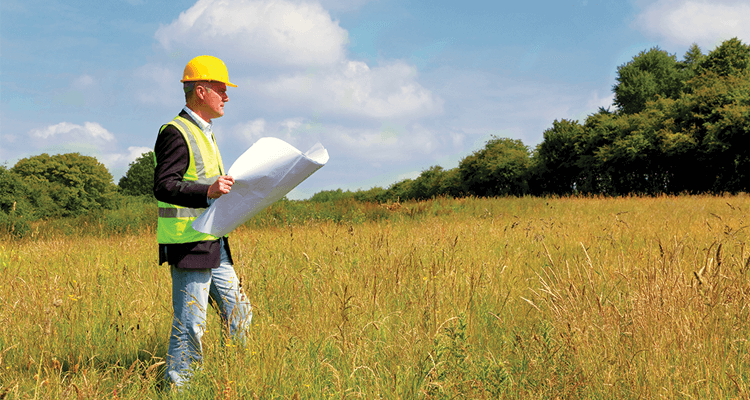 Why biodiversity roadblocks must be removed to provide much-needed affordable housing in the UK. By Mark Knight
At a time when affordable housing is in such low supply in the UK, and the cost of living crisis sees people struggling to pay their bills, we are seeing many people – particularly those who are young first-time buyers and key workers – stuck in the so-called 'rent trap,' often living in energy inefficient homes and unable to get on to the housing ladder.
It is a critical issue that we fear is set to stifle a generation, who are lost, to soaring mortgage costs on the back of higher interest rates, and yet, the economic and societal benefits of owning your own home are well-known.
It is therefore a wonder that, despite this urgent need to supply more affordable homes, there are still numerous legislative frameworks in place in the UK that create significant obstacles to their supply. We are deeply concerned about the 'unintended' consequences of policy development. One of these is new biodiversity net gain rules, set to be implemented from November of this year. Among other things, these require housebuilders to make their plans clear on how activity will enhance an area's ecology by ten per cent in order to obtain planning permission. A consultation into how they will operate is currently ongoing, to ascertain the views of those likely to be impacted by the new anticipated rules.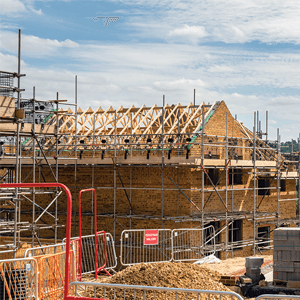 On the face of it, the overarching objectives of the rules have strong foundations and an important societal rationale. It makes good environmental sense and is responsible business to add to an area's ecology as we build on it, and housebuilders like Gleeson have long supported and made efforts to do this of our own accord. In fact, Gleeson's business model, as a whole, is predicated upon securing land and building on sites in areas of deprivation and degradation, building homes that customers love in the areas where they are most needed. In many cases, the net biodiversity gain of what we already do outstrips the targets under consideration by government.
The issue is that many of the specific requirements of biodiversity net gain are also expected to do much more to complicate an already over-stretched planning system, with many local planning authorities, often at their own admission, being without the key resources or expertise to process and comply with them. This is something we have already started to experience first-hand at Gleeson, with sites experiencing months of additional delays while biodiversity net gain packages are agreed.
In most cases, this process can delay planning consents and postpone construction on our sites and, by extension, our customers' completions and moving in dates. It can also restrict the number of homes we are able to build, through the requirement to reserve ten per cent of land for these net gain biodiversity improvements.
In the worst cases, the costs involved in this process can make sites completely unviable from a commercial standpoint, and therefore impossible for us to build on in the first place as we try to maintain our affordable price-points and USP for our customers. There are many fantastic Gleeson developments, including in areas of deprivation and severe housing need that could not have been delivered had the new biodiversity net gain rules been in place at the time.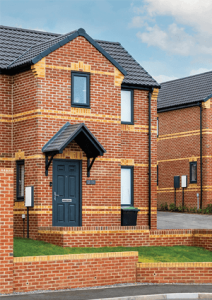 The rules are expected to disproportionately impact housebuilders of different sizes and business models. As previously described, Gleeson's focus on developing brownfield sites is, by its nature, a more sustainable and value-enhancing method of housebuilding. Meanwhile, brownfield sites already often face significantly higher development costs, due to requirements around demolition and remediation works. Conversely, greenfield sites, traditionally used for agriculture, often have a very low baseline biodiversity value meaning developers are in fact incentivised to prioritise those over brownfield. To put it simply, it is easier and cheaper to achieve the required biodiversity net gain through developing greenfield sites than brownfield. To give an example, in Yorkshire the upcoming biodiversity net gain framework is expected to cost an extra £1411 per brownfield plot, but £269 for greenfield.
All of this clearly runs contrary to the strong political push from the government to focus on developing brownfield land, and away from the Green Belt. It also goes some way to negate the objectives of the levelling up agenda so often espoused by successive administrations.
It is clear to us that, while ticking the boxes of environmentally focused legislators, many of the requirements of the new biodiversity net gain rules will negate much of the biodiversity gain we already secure and, moreover, hinder the provision of much-needed new housing, particularly in the affordable subset of the market where we operate. We hope that the concerns of the sector are fully considered by the government ahead of their agreement and implementation later this year
Mark Knight is Chief Executive of Gleeson Homes, a medium-sized affordable housebuilder and part of MJ Gleeson plc. Specialising in low-cost, quality homes, Gleeson Homes caters mostly to young, first-time buyers who would ordinarily struggle to get onto the property ladder. It focuses on building homes in areas where they are needed most, with the majority of sites being located within the North and the Midlands of England.