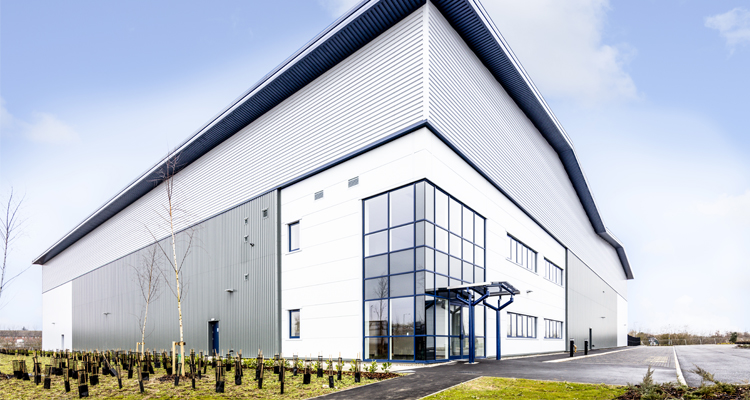 Why building strong relationships is crucial to A & H Construction and Developments' growth
Established in 1986, A.&H. Construction and Developments PLC (A&H) is a leading principal contractor based in Halesowen, West Midlands. The company works across all construction sectors focusing primarily on commercial and industrial.
Since its inception, A&H has grown from completing minor construction works within the West Midlands, to completing multi-million-pound projects throughout the UK. Along the way, A&H has established a strong reputation for high quality, efficiency, and attention to detail.
"A&H is built on the clear aim of providing the best value to our clients, while still delivering a high-quality product and service," begins Steve Cutler, Construction Director at A&H. "This is facilitated by the careful and well-structured organisation of the business; we are adept at working with clients to ensure projects are delivered on time, and within budget.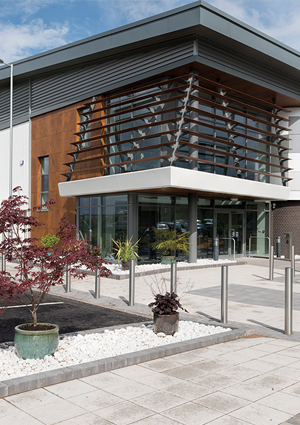 "We believe that our total commitment to finding the best solutions for our clients sets us apart from other contractors and is why so many clients choose to partner with us time and again," he continues. "We pride ourselves on our construction service and the aim on every project is to exceed the clients' expectations."
The company prides itself on its core capability of technical knowledge and understanding of the construction process. It truly understands how appropriate solutions are utilised in specific areas, which is evident in the broad range and complexity of its projects. Its interactive design-and-build process is respected by clients, who describe A&H as 'a breath of fresh air' in an industry plagued by contractual conflict.
A&H has delivered numerous successful and prestigious projects, including industrial undertakings for companies like DPD and DHL, as well as industrial parks, such as Impact Park in Walsall, which saw the design and construction of six units, totalling 277,000 square feet. It has also recently completed a 22-million-pound project in Bristol, comprising two industrial units and a 25,000-square-foot mezzanine.
Outside of the commercial and industrial sector, the business has recently delivered a 72 apartment Extra Care Development in Birmingham, the 150-bedroom Drayton Manor Park Hotel in Tamworth and a 108-bedroom Premier Inn in Bath. Its portfolio also includes the recent completion of 12 retail units within the St Matthew's Quarter of Walsall, Waitrose Store in Banbury and the refurbishment of Queens Square Shopping Centre in West Bromwich. The business also operates within the education sector completing the International Leather Centre for the University of Northampton and Tyseley Sustainability (TSESRIC) and Innovation Centre) for the University of Birmingham, a state-of-the-art facility promoting innovation in waste, energy and low carbon vehicle systems.
A&H's consistent project success contributes to its extensive portfolio of repeat clients, for instance, a recently completed project in Bicester, consisting of a 270,000-square-foot industrial unit, was A&H's tenth construction for a single client within the last eight years. "We are focused on creating effective long-term partnerships, with the aim of delivering high quality projects for all of our clients," adds Director, Martin Head. "So, a high proportion of the work we undertake is for repeat clients with whom we have formed long-term relationships."
Official partner
One such relationship is with local football team, Wolverhampton Wanderers F.C. (Wolves), which entered new heights in 2021, when A&H became an official club partner. "Our company has been avid Wolves fans for decades," explains Paul Davenport, Director at A&H. "Over the years we have undertaken a wide variety of construction projects for the club across the Molineux, Wolves' home stadium, and Compton Park, its training ground. These projects include the design and construction of the Training Academy comprising indoor football dome, full-size 3G pitch, academy building and numerous refurbishment projects throughout the stadium. So, becoming an official partner seemed like a natural progression for us and we have loved supporting the club through two seasons so far."
Community-centred
In 2022, A&H was instrumental in enabling the stadium to reopen after a significant fire broke out in the Hayward Suite at Molineux. A&H rapidly completed a refurbishment of the suite and impacted offices, while minimising the impact of the project, so that the club could operate other areas of the stand. This exemplifies both the commitment and reliability of the business, and the successful collaboration between A&H and its clients. Paul states: "It gives us immense pride when a club like Wolves turns to us for support in delivering their projects. We were particularly honoured to contribute to the repairs and refurbishment after the fire and so it was a pleasure to continue being an official partner for the current 2022/23 Premier League season.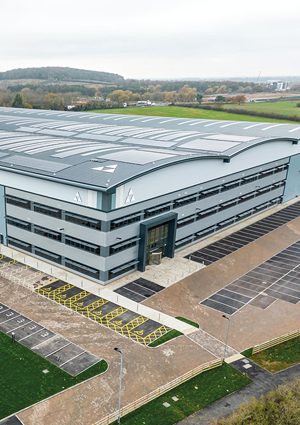 "It isn't very often these days that football clubs are sponsored by local businesses, so everyone at A&H is very excited and proud of our involvement," he goes on. "Both ourselves and Wolves put the local community at the core of our ethos. We are both based within the West Midlands and aim to support and promote each other at a local and national level." For A&H, this includes advertising at Molineux on matchdays, on both LED and static boards, and in the matchday programme.
Sustainable growth
On company culture, Steve says: "As A&H is a family-owned-and-operated business, I like to think that working for us is like joining the extended family. We encourage a team ethic and implement a structured training and development process to ensure our individuals possess the necessary experience and skills.
"Over recent years, the construction industry has faced many challenges, but our highly skilled and experienced professionals have embraced these, enabling us to continue delivering high quality projects," he continues. "The safety of our employees is our primary concern, so it is always foremost in our preparation for any project. We continuously strive for safety improvements by working closely with our clients, designers, and supply chain to incorporate health, wellbeing, and behavioural practices in our work."
Turning to the future, Director Robert Mottram proposes: "While we successfully navigated an unpredictable 2022, largely due to inflation, we anticipate growth within the whole construction industry during 2023 as the rate of inflation slows down. The early stages of 2023 appear positive, with many of our clients indicating numerous schemes they plan to commence over the coming year.
"We endeavour to continue our incremental and predictable growth through changes in the market, such as net zero carbon requirements and other sustainable building procedures," he continues. "In fact, we are working alongside the UK Green Building Council (UKGBC) to design and construct numerous net-zero projects."
Steve concludes: "Our core aim for 2023 and beyond, is to solidify our status as a leading main contractor for delivering projects on time, within budget, and to a high standard of quality."