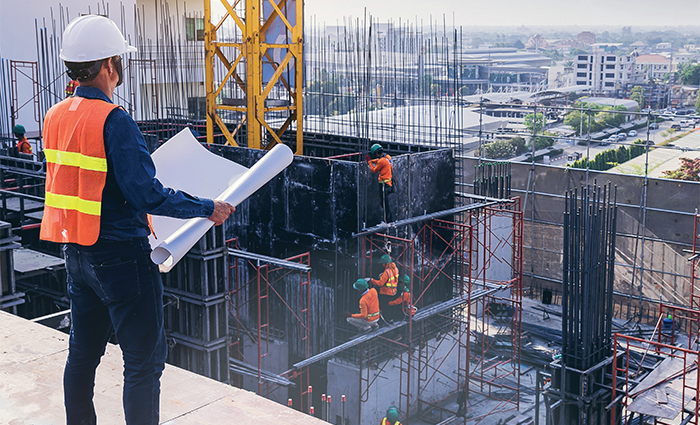 Will the building control skills gap expose the housing crisis further, or can we build a bridge to a better future? Iain Thomson reports.
Change is needed
The Covid 19 pandemic has blown the UK housing gap wide open, with many people suffering from overcrowded, insecure and inadequate housing. According to the National Housing Federation, 8.4 million people in England alone are living in unaffordable or unsuitable accommodation, at the same time, the BBC's Housing Briefing states 1.2 million fewer homes have been built in the UK than required by the population, a situation that experts say could take 15 years to rectify.
Housing isn't the only gap we're experiencing. The construction sector is facing an ongoing skills shortage, which threatens to stall any plans made to accelerate housebuilding. One significant part of this shortage lies in Building Control. Approved Inspectors (AIs), the experts with the ability to sign off a building or a renovation at the point of completion, are decreasing in numbers with no sign of a significant influx of new talent to the sector. This is something that could cause a major bottleneck to the construction and subsequent occupation of these much-needed homes.
Homes constructed in the UK will always require the involvement of building control whether this comes from the local authority or the approved inspector network. As AIs, we act in an advisory capacity to developers and homeowners when it comes to ensuring the house is compliant with all of the current regulations. In a situation where there is a shortage of people with this expertise and qualification, we will begin to see an increase in valuable empty homes that could be used to improve the welfare of vulnerable people.
At the same time, instead of ensuring property owners make their return on investment, they could instead be facing costly insurance premiums to protect the work at point of sale.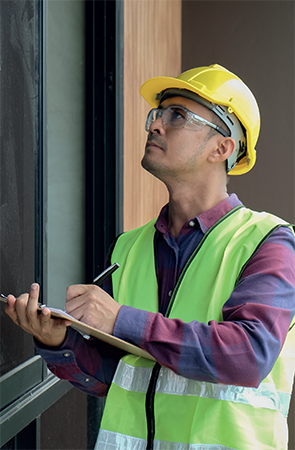 In 2015, the government committed to building 300,000 homes a year by the mid- 2020s. But this can only happen if building control is able to acquire more skills to the sector. The challenge is that building control is not a leading career of choice for most. More often than not, we find that people's perceptions of those working in building control is that of an introverted analytical type, only there to cause roadblocks to the success of a project. This is something that the industry must work on changing.
The truth is that building control officers have a vital role to play in the future of the built environment and our housing market. The day-to-day of the role is dynamic, social and significantly influential. Without building control officers and the knowledge that they bring to the table, construction projects will face uncertain futures or even end up being occupied without the correct compliance in place – a risk that nobody should be prepared to take. Understanding that these careers can play a huge part in alleviating the housing crisis could be just the thing to drive a younger wave of people towards a career in building control.
The building control industry needs to take responsibility for changing these misconceptions. It is vital we shift the focus towards it to being about people who care deeply for the future, safety and security of the UK's housing. In reality there is a true consultative value that building control offers to the clients they work with. Our role can involve anything from working with architects to plan from the first stages of drawings to completion of the project. It can involve consultation with a homeowner and their builder to ensure that an extension is built to the best possible standards. Or it can be about adding value to a developer to enable them to create more thermally efficient homes to command greater resale values. But this isn't something that building control can do alone. The wider construction sector should be publicly backing the importance of building control officers, instead of seeing them simply as a hurdle than needs to be overcome.
There is an absolute necessity that housebuilders and developers can ensure safety in their buildings. Without the inspection of buildings by competent, qualified personnel, there is the potential for increased risks and major tragedies.
We as a society need building control officers to ensure the homes that we live in meet the required regulations. We need them to help challenge developers to build better housing and to work alongside architects to encourage them to create sustainable and energy efficient housing. We need them to support the creation of new methods of construction with off-site manufacturers, helping speed up the housebuilding process. And we need them to advise property owners about how a race to the bottom on price could put the building occupants at greater risk.
Building control officers are working on behalf of the final occupants, ensuring they are safe and secure. At the same time, they are protecting the reputations of all the people involved in the project. Now is the time to advocate the work that building control does, to help grow our industry and build those all-important houses for years to come.
It is vital therefore that the building control sector, spanning across private and local authority, works in unity to ensure the misconceptions of the industry are changed. This can be achieved through open lines of communication with educational establishments, ensuring that the next generation can see the opportunities of a career in building control. Both sides of the sector must also invest in skilling up its workforce, creating a 'one voice' training method available unilaterally across the sector. The wider construction sector can play its part by creating stronger relationships with building control, establishing them as extensions of their own teams and not seeing them as a roadblock to their projects success. Finally, it needs to come from the UK Government and the newly appointed Building Safety Regulator, who should be ensuring their policy supports competent building control professionals, empowering them to develop their skills, to allow for talent pool large enough towork across the myriad of structures within our built environment.
Iain Thomson
www.assentbc.co.uk
Iain Thomson is CEO of Assent Building Control. Assent is a well-established UK-wide corporate Building Control Approved Inspector that provides a complete solution for all building control services. Founded in 2005, Assent is at the forefront of building control in the UK and has an excellent reputation, offering a very high level of service, building strong long-term relationships with its clients and is dedicated to adding value.