Over its successful 80-year history, WT Parker Group has earned a reputation for quality, service and outstanding craftsmanship
Right first time
Over its successful 80-year history, WT Parker Group has earned a reputation for quality, service and outstanding craftsmanship
Electricity is the newest and most versatile energy source around: homes and businesses have been using it for more than a 100 years. Electricity has played a vital part in our history and will also play an important role in our future, with many more buildings generating their own renewable electric power using solar cells and wind turbines. Established in 1922, WT Parker Group Ltd is a family owned company now in its third generation. Based in Burton-on-Trent and Grantham, UK, it has an annual turnover in excess of £55 million.
The Group provides a comprehensive range of building and process engineering services, switch panel and control panel manufacture, through its subsidiary companies – W T Parker Ltd, W T Parker (Grantham) Ltd, T Musk Engineering Ltd and Pandelco Ltd. Building and process engineering includes electrical, mechanical, fire alarm, security, network communications, process control and vessel manufacture and testing and commissioning. There are many benefits of being part of this larger group including increased opportunities for larger investments and enhanced recognition.
Formed in 1995, Network Communications, a division of WT Parker Ltd, supports the effective deployment of information technology in the WT Parker Group's  iverse customer base. This division designs, installs and configures solutions for LAN and WAN environments to support current and next generation enterprise wide applications. It is a specialised division that has a commitment to teamwork and an efficient, consistent delivery of first class products and services, offering many of its clients a complete turnkey solution. It is these principles that enable WT Parker to implement and manage the changes required for its customers to keep pace with the business environment, and to take advantage of emerging new technologies that will meet the challenges and opportunities of the future.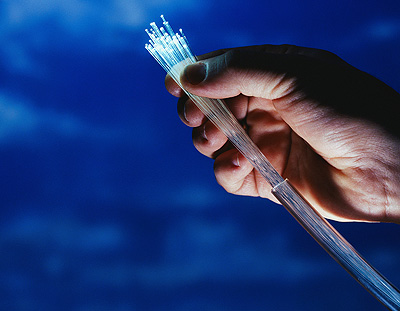 In a business like WT Parker, Health, Safety and the Environment (HSE) are taken very seriously. The company understands that HSE is important to both employees and its clients, which is why it believes in operating in a safe and responsible way. WT Parker employs a full time HSE manager to monitor both the company and its sub-contractors. The company also believes that to provide successful HSE at work depends upon the complete cooperation of all its employees and the support of the group's directors. WT Parker operates a Safety Passport System, which is certified as meeting the requirements of the client, contractor, National Safety Group Scheme and the Construction Skills Certification Scheme.
To further enhance HSE, WT Parker is a member of a number of recognised controlling bodies within the industry. In order to assist its clients, the company works constantly to update the range of accreditations and organisation memberships it holds. Some of the controlling bodies the company is accredited to include,the Electrical Contractors Association, Construction Line, Royal Society for the Prevention of Accidents and the Heating and Ventilation Contractors Association. WT Parker Ltd also operates to a quality management system which complies with the requirements of ISO 9001:2000.
In 2005 WT Parker was proud to announce it had been awarded the Supplier of the Year Services Award by Simons Construction. This provided great recognition for the company and enabled it to attract a larger customer base. WT Parker's objective is to create and develop opportunities to work closely with suppliers and sub-contractors to mutual advantage, so that together the team can deliver the best value solutions to the benefit of its clients.
The cornerstone of the company's strategy is the careful selection of suppliers and sub-contractors from its existing approved lists with whom the business has developed longstanding relationships. These suppliers and sub-contractors work with WT Parker to produce team solutions that improve productivity and service to its clients and ensure that there is a greater degree of mutual trust and confidence, which promotes a positive and pro-active approach to problem solving.
Customer satisfaction is the company's main priority and this is obtained by providing services that meet their needs, attaining high standards of reliability, customer services and paying constant attention to customer care. From the very outset of any process the customer is dealing with fully qualified sales staff, design engineers, estimators and CADpersonnel. As the process continues through to the construction, the company has highly skilled operatives, supervisors and engineers, which are trained by its own in-house training department. The process concludes at the testing and commissioning phase with the verification by its in-house quality control, and production of detailed operation and maintenance documentation.
Using this complete turnkey service, the company has successfully completed many major projects in the past. These include, the complete electrical services package for both the Staffordshire Police Authority in Burton-upon-Trent Police Station and Block A, Walsgrave Hospital Coventry. One of the larger projects the company has been awarded was to design all electrical and mechanical services for Merryhill Shopping Centre. This involved the preliminary re-routing of the 415V mains and public services to the final finish of the new mall and entrance hall. WT Parker worked closely with the centre's architectural practice right across the 34 week project. From the initial contract of £2 million the company was awarded further contracts to a total value of £6.5 million due to the high quality service it provided.
At WT Parker employees operate on a 'right first time' basis. Enthusiasm and innovation at work are essential if the company is to provide total satisfaction to its customers. The company believes in developing careers and making sure every one of its team has the skills they need for a successful career. WT Parker is a company where high levels ofopportunity and growth mean there is the potential to enhance skills and gain valuable experience with the company. Investment into a promising workforce provides WT Parker with a good outlook for the years to come.