Taking pride in its work ethics and the customer-oriented approach it has cultivated, Zampell is quickly becoming a recognisable name in Europe's refractories industry
True craftsmanship endures
Taking pride in its work ethics and the customer-oriented approach it has cultivated, Zampell is quickly becoming a recognisable name in Europe's refractories industry
Hailing from Newburyport, Massachusetts, Zampell draws upon 52 years of experience, in which the familyowned business has honed its skills in the engineering and construction of refractories, insulation, and scaffolding within the industrial sector, as well as facilities maintenance and management within the commercial sector. Having established branch offices across a number of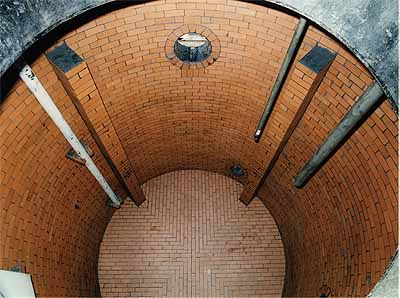 states, including Maine, Connecticut, Pennsylvania, Florida, Texas, Louisiana, California, and Oregon, in 2011, Zampell started its first venture outside of the USA, when it acquired UKbased Vulcan Refractories.
Specialised in manufacturing products for the waste-to-energy industry, Vulcan Refractories has built a reputation for its flexible approach, fast turnaround of enquiries, short production lead times, and innovative supply solutions. The ability to manufacture both standard industrial shapes and custom-built units to meet specific requirements, as well as the years of experience it had garnered tackling challenging refractory issues, made Vulcan Refractories an attractive partner for Zampell who was looking to expand its activities to the European market at the time.
"Soon after, in 2013, Zampell acquired two refractory maintenance companies in Denmark – Refcon A/S and Schmidt & Danielsen A/S, which were merged to form a new organisation – Zampell A/S," the company's Managing Director for all European Operations, Gary Dukes recalls. "In January 2016, we continued our European business development, when we opened a new, UK-based refractory construction, and service operation called Zampell Ltd, in December 2017, Zampell successfully acquired Cobb Lloyd Refractories Ltd. Zampell has grown over 50 years into the leading refractory construction business involved in waste-to-energy in the USA. It is exciting to be part of that family business by developing an expanding European operation that continues to build on the core values of Zampell and which has helped create such a successful business for the benefit of its customers and workforce."
The acquisition of Cobb Lloyd was seen as last year's major highlight for Zampell, as Gary expects both companies to strengthen themselves by working together. "We share the same values for craftsmanship and highly-skilled, well-motivated workforce. Furthermore, Cobb Lloyd is another family-run business with a huge experience in refractory maintenance in the waste-to-energy industry, especially in the field of UK's incineration maintenance," he points out.
Originally established in Northern Ireland in 1965 under the name of Cobb Refractories, Cobb Lloyd initially made a name for itself in the area of dense refractory installations for the power generation industries, and the construction of industrial chimneys. It was in 1999 that the company expanded to the mainland UK, developing into a leading contractor within the UK refractory industry. Twelve years later, Cobb Refractories and a company called Lloyd Refractory Insulation Systems merged to establish what is today known as Cobb Lloyd Refractories Limited, with the diversified expertise of the two companies in sectors such as incineration, iron and steel heat treatment, aluminium, power generation, and petrochemicals. In 2018 Cobb Lloyd and Zampell Ltd will be merging to form a new Zampell UK-based organisation, further strengthening their resources and capabilities.
Along with Vulcan Refractories, Zampell Limited and Cobb Lloyd now form a solid backbone for Zampell's European ventures, as the group is working actively to position itself better in the waste-to-energy market. The synergies between the individual entities allow the organisation to control the production, supply, and installation of quality refractory tiles for boiler linings and, maximising the efficiency of Vulcan's new ZEROX formula for tiles, Zampell and Cobb Lloyd now exude confidence that theyhave the industry leading products and services which offer the bestsolutions and value available in the marketplace. "Coupling Cobb Lloyd's team with our great employees, products and services in Denmark and England, we have the best capability in the
market for maintaining our customers' facilities. Through our process of continuous improvement, we will strive to be even better," Gary commented upon the announcement of the acquisition.
The aforementioned ZEROX is a silicon nitride bonded silicon carbide refractory that has been developed to have a significantly superior oxidation resistance than standard products. This means that the user can benefit from a prolonged refractory life, and therefore, extended periods between maintenance. Moreover, it enables the longer running of users' processes and reduces material and maintenance costs.
Having earlier opened up about the business values that provide the leading light for Zampell, Gary continues to discuss the cornerstones that form the company's philosophy. "We are acustomer-centred business, always trying to offer our clients the latest technology for their projects. We also find it important to take care of the safety, welfare, training and development opportunities for our workforce. There is a big emphasis on workmanship and quality ofwork, hence our company's tagline 'True craftsmanship endures'. Combining the high standard in our work with the genuine focus on customer's needs, we have been able to establish and maintain long-lasting partnerships with our clients."
One of the landmark projects Zampell has recently been involved with, is the construction of a new £175 million waste-burning power plant near Dunbar, which is going to incinerate more than 300,000 tonnes of waste per year, thus avoiding the need for landfill. Gary reports on the company's role in the programme run by recycling firm Viridor: "In a joint project between Zampell in Denmark and the UK we won the tender to install all of the refractories at the facility. We have already completed our part and the entire project is coming to a completion, too. It should be operational later this year."
Looking into the future, Gary trusts that the waste-to-energy industry will continue to prove its untapped potential. "It is a very buoyant market in the UK, at the moment. There are a lot of newbuild projects in progress, so it promises to be an exciting decade, in which the market will continue to grow. I see it as a very bright prospect for us to develop in these conditions," he enthuses
Zampell Limited
Services: Engineering, construction, and maintenance of refractories