Briggs & Forrester
---
Briggs & Forrester offers a broad range of highly specialised skills making it the market-leading provider of building services in the UK
Prestigious projects
Briggs & Forrester offers a broad range of highly specialised skills making it the market-leading provider of building services in the UK
Briggs & Forrester has been a leading player in the building services industry for more than 65 years, priding itself on quality and service and working towards a better-built environment. The business, which is a privately owned company with an annual turnover in excess of £150 million, has built a reputation as a market leader providing full building services including design, installation, energy consultancy and maintenance services for the construction industry.
It has a long history of quality, fostered through close relationships with its clients, representing a heritage that remains a cornerstone of the company's values. Today the company maintains these high standards though delivering an exceptional quality, results orientated approach that is combined with a growing emphasis on energy efficiency, energy conservation and associated environmental issues.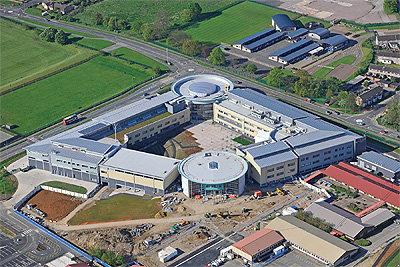 Briggs & Forrester represents a group of companies capable of offering a broad and varied suite of highly specialised skills including engineering, design, installation and maintenance. The individual divisions operating within this group structure Briggs & Forrester Engineering Services, Briggs & Forrester (Special Projects), Combined Energy Solutions, Briggs & Forrester (MEP), and Low Energy Consultancy – bring a combination of skills, experience and knowledge that enables them to provide solutions that can be fully integrated for the most demanding and complex mechanical, electrical and public health engineering installations across most industry sectors.
Because of its diverse range of activities Briggs & Forrester is capable of completing projects in many areas such as project energy feasibility, compliance, design, off site manufacture, installation, testing, commissioning and maintenance of mechanical, electrical and public health engineering services.
Briggs & Forrester covers virtually all sectors of the UK construction industry, from commercial developments, luxury residential properties, hotels, hi-tech labs, engine production and testing facilities, to retail and leisure developments, educational establishments, student accommodation, research facilities and healthcare.
In December 2014 the company was appointed by Berkeley Homes to design, supply, install and commission the mechanical, electrical and public health services infrastructure for its Abell and Cleland development in Westminster, London. The development, which will include three levels of basement car parking, an energy centre with service links between the buildings, luxury health suite and concierge, will serve a number of high end and luxury apartments. In the residential sector Briggs & Forrester's specialist residential division, Briggs & Forrester (MEP) has considerable experience in these types of projects and understands that each project is unique, working with the individual client in order to take their visions and aspirations from a concept through to the final design. Other significant residential projects for the company include West End Quay, Paddington Basin, London, Strata SE1, Southwark, London, No 1 Hyde Park, St Georges Tower, New Providence Wharf, Brentford, and The Hub, Milton Keynes.
Briggs & Forrester has the ability to provide in-depth project management and site supervision expertise. It employs highly skilled installation engineers and designers that utilise the latest and most up-to-date CAD technology.
An effective and strong supply chain is a key aspect of Briggs & Forrester's success, and in November 2014 the company hosted its 9th annual supply chain event at the Birmingham Council Offices. The company recognises the importance of all the members of its supply chain, who were invited to attend the event to understand how the company intends to develop in the future and further strengthen its group structure. At the event Briggs & Forrester announced the winners of its prestigious supply chain awards, which were judged on levels of service, competitiveness and health and safety adherence. Wilo UK was awarded Best Supplier, Fire Protection Ltd was recognised as Best Sub-Contractor and Argus Fire Protection Ltd won the Best Health and Safety Record.
Due to the knowledge and expertise within the business Briggs & Forrester is also able to offer clients a dedicated energy consulting service whereby the business is able to manage energy appraisals, strategies, feasibility studies, technology studies, energy audits and building regulations compliance. This, alongside the other services provided by Briggs & Forrester is enabled by the company's dedication to working closely with its clients through a customer-focused strategy that is independently monitored for quality, service and competitiveness.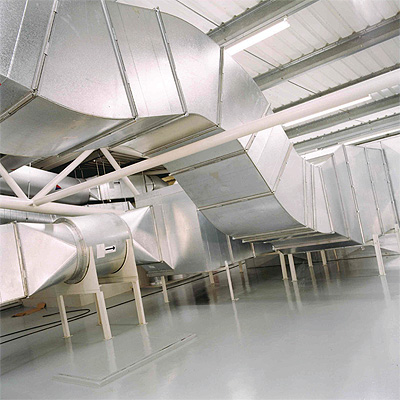 Recognising the growing emphasis on building environmentally friendly, energy efficient projects Briggs & Forrester takes its environmental responsibility very seriously. The company is fully aware of the impact and implications of its construction activities and aims to minimise its environmental impact through a number of key strategies, such as minimising waste by ensuring its operations are as efficient as possible, actively promoting recycling, sourcing and promoting a product range that minimises environmental impact for production and distribution, and by meeting and exceeding the relevant legislation that applies to its business activities. The business also encompasses the BREEAM (Building Research Establishment Environmental Assessment Method) philosophy.
In order to maintain its leading position in the sector Briggs & Forrester has embarked on significant investment into the business in order to achieve expansion over the coming years. During 2013 for example, the company invested into new regions with offices opening in Birmingham, Liverpool and Warrington by Briggs & Forrester Engineering Services, which is the largest division within the group. This proved to be a well planned move as the new regions secured a number of important contracts for the organisation, totalling more than £45 million from clients including NEC Resort World, Liverpool Exhibition Centre and Hotel, Bath Spa Student Accommodation and the Soapworks development at Salford Quays.
Another prestigious project delivered by Briggs & Forrester Engineering Services during 2014 was for Jaguar Land Rover in Castle Bromwich. The company was appointed by Interserve to design, install and commission the mechanical, electrical and public health services infrastructure for a new Body in White production facility. The scheme was for a period of seven months and had a value of £10 million.
With the company looking to firmly continue its investment in organic growth over the coming years business will undoubtedly remain strong for Briggs & Forrester. Future investment to expand in Yorkshire is key with a number of schemes at varying stages of the tender process.
Its dedication to working closely with its customers ensures complete satisfaction throughout its activities and brings repeat business from many clients, while the tradition and heritage that lies behind the Briggs & Forrester name will see it retain its market leading position for the foreseeable future.
BRIGGS & FORRESTER
Services: Building services
---