Updates and information from the construction and civil engineering market
Building revamp
Planning has been submitted by a joint venture between Locksley Hotels Ltd and hotel group Ascena for the centrepiece of the much anticipated multi-million-pound Guildhall development in Nottingham, which will create more than 250 jobs for the city.
Originally built in 1887, the Guildhall has hosted a magistrates' court, police station and fire station during its history. The planning application submitted by Ascena and architects RPS Design Group reveals a 162-bed, four-star hotel, which will include a rooftop fine dining restaurant, spa and wedding and conference facilities to bring the building into its next lifetime.
The development will house larger than average (28 square metres) luxury hotel rooms and existing courtrooms in the building will be converted into bar and restaurant facilities, retaining the original listed features. The designs for the modern extension to the northern elevation of the existing building will also utilise high-grade materials to give a nod to Nottingham's lace heritage.
The Guildhall building itself will house the hotel, while more modern extensions at the back of the building would be demolished and rebuilt.
Green kitchen

Leading carbon-neutral manufacturer of quality German Kitchen furniture, Rotpunkt, has launched Tinfilled Oak – a new Oak colour laminate door range with metal-effect treatment that depicts every woodgrain, knot and natural imperfection.
With the UK interiors market showing huge preference for super-realistic kitchen schemes that replicate genuine raw materials and protect trees, one of the planet's most vulnerable resources, Tinfilled Oak illustrates how Rotpunkt is taking a more sustainable approach to kitchen design.
Matt Phillips, Head of UK Operations at Rotpunkt says "At a time when the trend for tactile surfaces is as important as visual appeal, my top tip for 2020 is the inclusion of sustainably-sourced finishes that bring a touch of industrial-luxe to the kitchen. Laminate solutions are therefore helping to bridge the gap between style and substance, with metal and timber effects becoming the most versatile options for the modern, green-thinking homeowner."
The new Tinfilled Oak by Rotpunkt is seen across two key elements of this kitchen concept: the main bar-style kitchen island with discreet overhang and a series of tall units that provide essential storage and space to house any built-in appliances (see image).
Major European project
thinkproject, Europe's leading construction and engineering SaaS provider, has secured a contract with Femern A/S as the Building Information Modelling (BIM) software for the construction of the Fehmarnbelt tunnel – the world's largest road and rail tunnel. An important part of the European transport network, total construction is budgeted at EUR 6.9bn.
Discussing the contract, thinkproject CEO Gareth Burton commented: "We're excited to bring our expertise as the global leader in construction intelligence and our 20 years' worth of digital solutions experience to such a significant infrastructure project in the European transport network."
The planned 18 kilometres immersed Fehmarnbelt tunnel will be a significant advancement to Europe's transportation infrastructure and is scheduled to open in 2028. It will provide a much faster connection between Copenhagen and Hamburg – reducing travel time by one to two hours. This enhanced connection between Germany and Denmark will create new opportunities for freight transport, increase cross-border integration of the labour market, and improve general travel between Scandinavia and Central Europe.
thinkproject was awarded the BIM software contract for the project by Femern A/S thanks to the company's complete solution offering and its ability to improve collaboration between project participants by providing access to the model information in a simple way. Providing a highly sophisticated and secure SaaS solution, thinkproject's BIM platform matches perfectly with the project's requirements.
Building excellence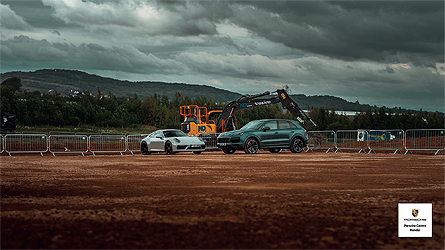 Caddick Construction has been appointed to design and construct a new £5m Porsche centre, complete with workshops, MOT testing facility and offices to serve Cumbria and North Lancashire. "This is a very exciting project and the team are focused on delivering an exceptional showroom and other facilities that will be a fitting home for such an aspirational car brand," said Caddick Contract Project Manager Derek Billows.
Appointed by Porsche franchise holders Parker & Parker Limited, work has now begun on the new Porsche Centre South Lakes site, north of Kellet Road, Carnforth, with easy access to the M6. The new centre and all external works are due to be completed in the summer of 2021.
The multi-million-pound project signals the continued long-term investment and strengthening position of the German luxury sports car brand in the North West
The new showroom and facilities encompasses 1618m² in total and will have the capacity to display the full range of the luxury car brand including: the 911, 718, Taycan, Panamera, Cayenne and Macan. The state-of-the-art centre will be completed with a plush handover lounge, meeting rooms and employee facilities.
Ian Parker, Director of Porsche Centre South Lakes, added: "Caddick Construction has a long track record working with Porsche franchises across the North and we believe their quality and attention to detail mirrors our own exceptionally high standards."
Supreme Court: Liquidated firm wins landmark case over owed cash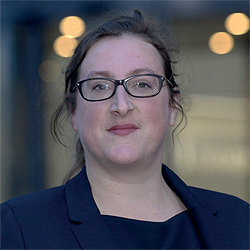 In a landmark case for the construction industry, the Supreme Court has handed down a judgment confirming that adjudication can be used as a dispute resolution mechanism to recover debts owed to an insolvent construction company.
In recent years, there has been significant development in the case law around whether adjudication is a legally viable option where one of the parties to a dispute under a construction contract is insolvent.
Adjudication is the legal process of resolving a dispute, where an appointed adjudicator reviews legal submissions and evidence, to reach a decision in a short period of time (often just 28 days).
The decision in Bresco Electrical Services Ltd (in Liquidation) v Michael J Lonsdale (Electrical) Ltd [2020] UKSC 25 confirms that a company has a right to commence an adjudication as a means of resolving a dispute arising at any time under a construction contract, even if it is insolvent.
It is now recognised that it would be inappropriate for the court to interfere with the exercise of the right to adjudicate. Any questions as to the enforceability of an adjudicator's decision is a matter for the court on enforcement.
Kate Onions, construction disputes partner at law firm, Shakespeare Martineau said: "The thinking before this appeal case was that adjudication on one debt wouldn't work as it wouldn't take into account all of the mutual dealings, potentially skewing the net balance owed.
"Now we have clear authority that adjudications commenced on behalf of insolvent companies can go ahead. Given that there is likely to be an increase in the number of construction insolvencies due to the impact of Covid-19, this is more important now than ever before."
To continue reading about the impact of the decision on the construction industry, visit https://www.shma.co.uk/our-thoughts/bresco-latest-supreme-court-rules-that-adjudication-can-be-used-to-recover-debts-owed-to-an-insolvent-construction-company